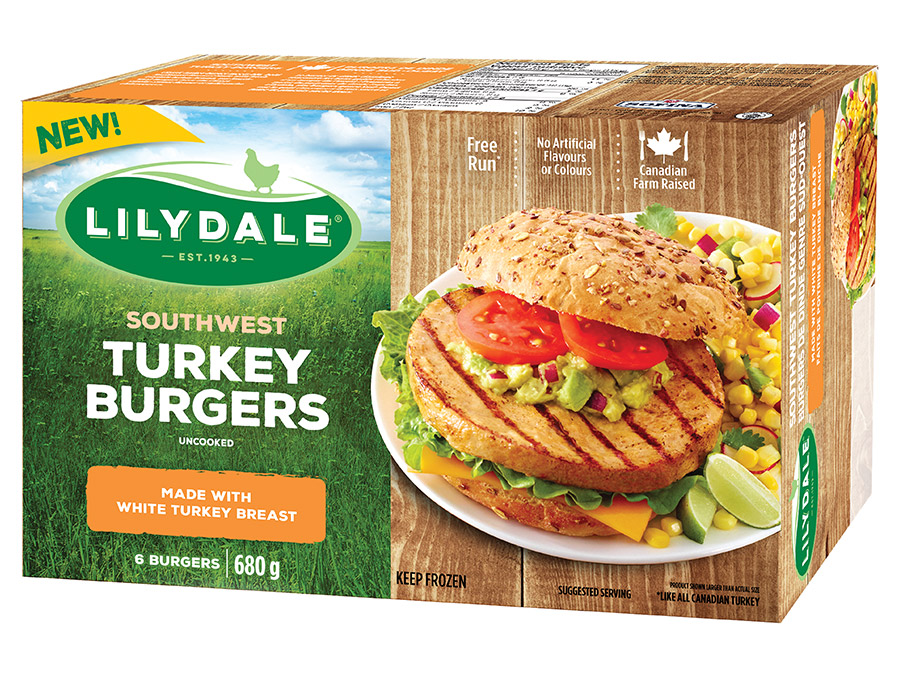 Southwest Turkey Burgers
Classic turkey burger meets big, bold Southwest flavour! Made with fresh free run Canadian Lilydale® turkey breast, our Southwest Burgers have the classic smoky-sweet flavour of mild ancho chili peppers.
Turkey breast, water, toasted wheat crumbs, soy protein isolate, soy protein concentrate, salt, spices, onion powder, garlic powder, dried ancho chilli peppers. May contain egg.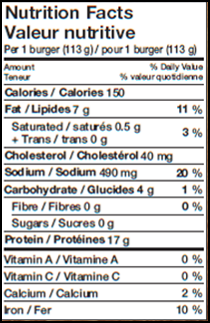 Refer to the package for the most accurate and up to date ingredients and nutritionals.
Love Southwest Turkey Burgers?
Try these products.