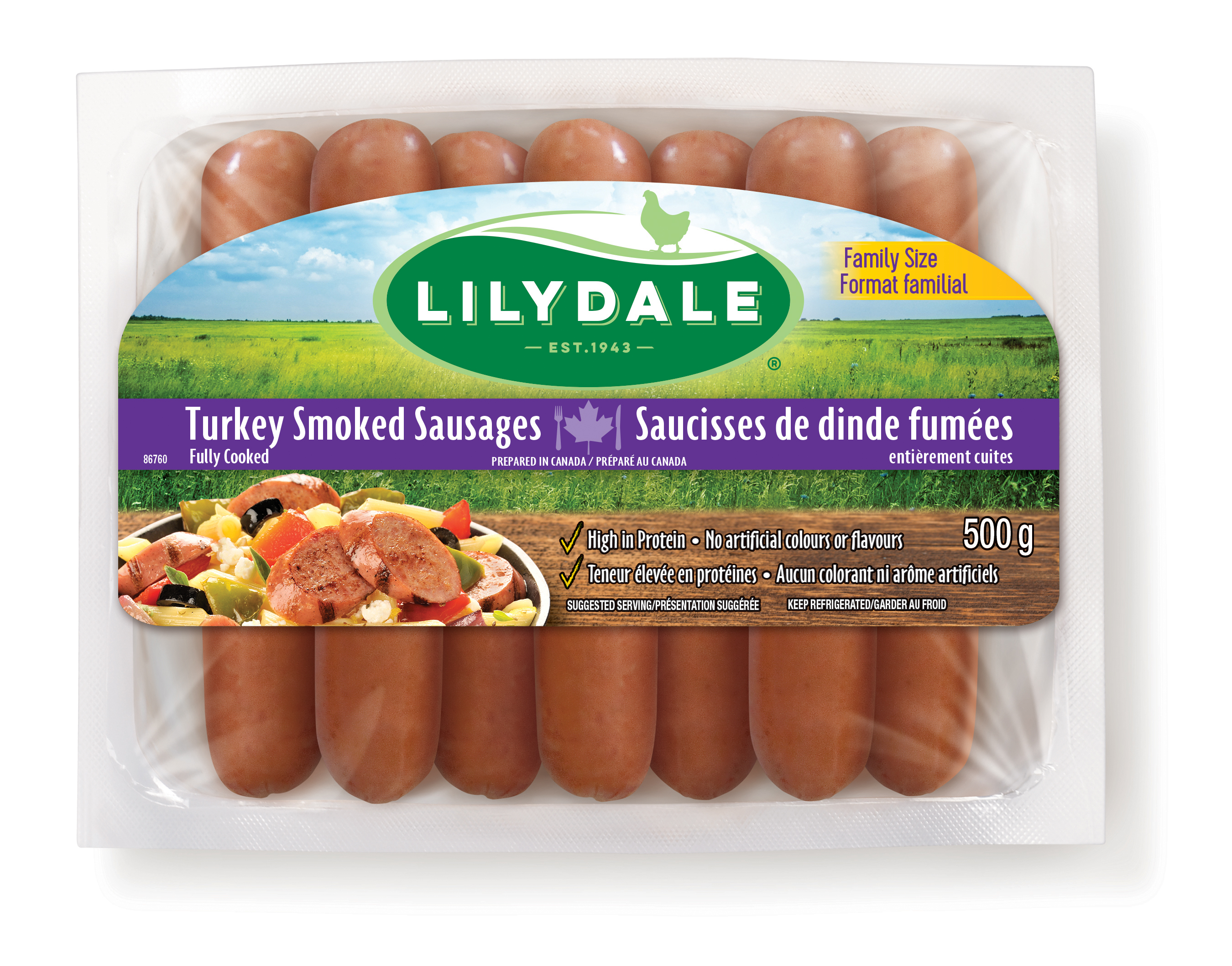 Turkey Smoked Sausages
Fire up the grill, grab some buns and condiments and get ready for your new favourite hand held meal. Lilydale® Turkey Smoked Sausages can be grilled, fried, sliced, chopped or served whole. You'll love how versatile they are!
Turkey, Water, Potassium lactate, Salt, Spices, Rice Flour, Pectin, Natural flavour, Sodium phosphate, Sodium diacetate, Sodium erythorbate, Calcium chloride, Sodium nitrite, Spice extracts, Potassium sorbate, Sodium benzoate, Smoke. May contain Egg.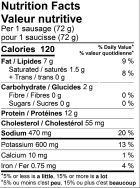 Refer to the package for the most accurate and up to date ingredients and nutritionals.
Recipes Featuring Turkey Smoked Sausages
Love Turkey Smoked Sausages?
Try these products.