Sautéed Kale and Turkey Toasts
Healthy and delicious, these zesty turkey toasts are an explosion of flavour and texture.
1 box (550 g)

2 tbsp (30 mL)

olive oil

1/2 cup (125 mL)

red onion, sliced

4 cups (1 L)

packed shredded kale leaves

1/4 cup (60 mL)

dried cranberries

1/4 tsp (1 mL)

salt and pepper

1/2 cup (125 mL)

goat cheese

1

baguette, halved lengthwise and cut crosswise into 4 pieces, toasted

1/4 cup (60 mL)

toasted chopped pecans

4 tsp (20 mL)

fresh chives, finely chopped
Prepare Lilydale®Turkey Breast Strips according to box directions; slice and set aside. While strips are cooking, place Hickory Smoked Barbecue sauce in a glass with warm water to thaw.
Meanwhile, heat olive oil in skillet set over medium heat; cook red onion for 2 to 3 minutes or until slightly softened. Stir in kale, cranberries, salt and pepper; cook for 3 to 5 minutes or until kale is wilted. Stir in Hickory Smoked Barbecue sauce. Add cooked Lilydale®Turkey Breast Strips slices to skillet; toss to coat well.
Spread goat cheese over cut sides of baguette pieces. Divide turkey mixture among bottom pieces; sprinkle with pecans and chives.
For appetizers or a snack size, cut the baguette crosswise into 8 pieces.

Recipe Overview
SERVES: 4
PREP TIME: 15 minutes
COOK TIME: 30 minutes
TOTAL TIME: 45 minutes
Products in this Recipe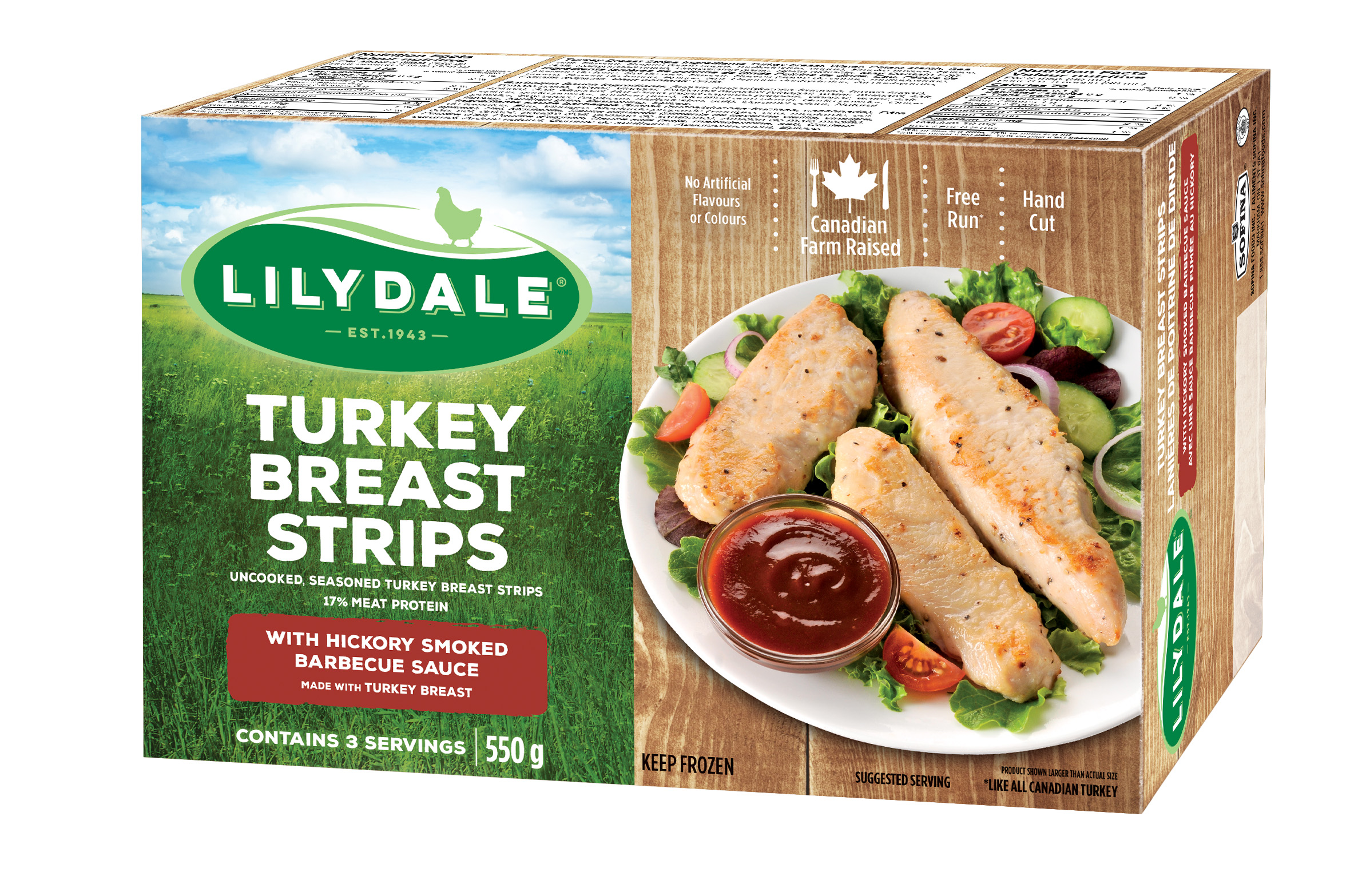 Turkey Breast Strips