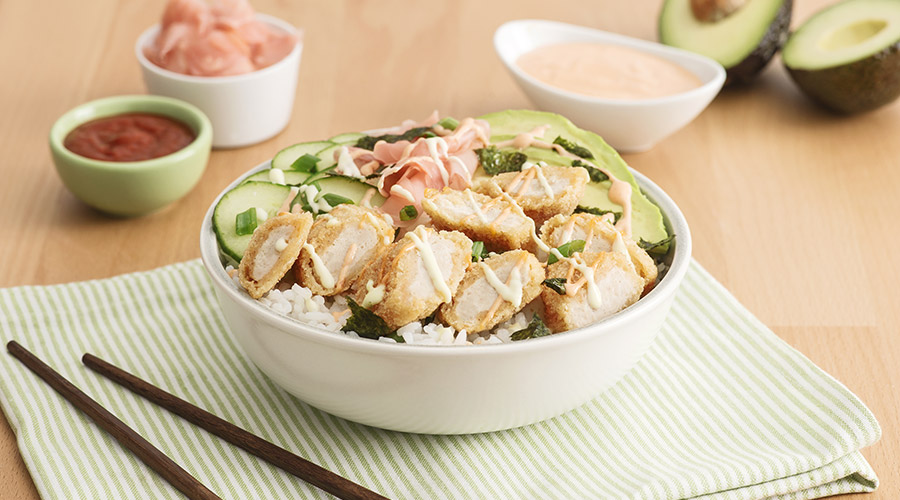 Turkey California Roll Sushi Bowl
Enjoy all the flavours and textures of everyone's favourite sushi roll, served in a bowl with Lilydale® Ancient Grains Turkey Strips.
1/2 box (350 g)

1 cup (250 mL)

sushi or short-grained rice

2 tbsp (30 mL)

rice vinegar

2 tbsp (30 mL)

granulated sugar

2 tsp (10 mL)

kosher salt

1/2

English cucumber, peeled and thinly sliced

1

ripe avocado, peeled, pitted and thinly sliced

1

sheet nori, torn

1/4 cup (60 mL)

sliced green onion

1/4 cup (60 mL)

pickled ginger

1/4 cup (60 mL)

light mayonnaise

2 tbsp (30 mL)

sriracha sauce

1/4 cup (60 mL)

prepared wasabi dressing
Place rice in fine-mesh strainer; rinse under cold running water, stirring occasionally, until water runs clear. Place in saucepan with 1 1/2 cups (375 mL) water; bring to boil over high heat. Cover and reduce heat to medium-low.
Cook for about 10 minutes or until water is absorbed. Remove from heat; cover and let stand for at least 5 minutes. In small saucepan, warm vinegar, sugar and salt until dissolved; stir into rice.
Divide rice evenly among 4 bowls. Top each bowl with cooked and sliced Lilydale® Ancient Grain Turkey Strips, cucumber, avocado, nori, green onion and pickled ginger. Stir mayonnaise with sriracha; drizzle over top. Drizzle with wasabi dressing. Serve immediately.
For an authentic presentation, sprinkle each bowl with toasted black and white sesame seeds.

Prepared wasabi dressing can be found in the international aisle or with other salad dressings, or stir together 1/4 cup (60 mL) mayonnaise with 1 tbsp (15 mL) wasabi paste.
Recipe Overview
SERVES: 4
PREP TIME: 15 minutes
COOK TIME: 10 minutes
TOTAL TIME: 25 minutes
Products in this Recipe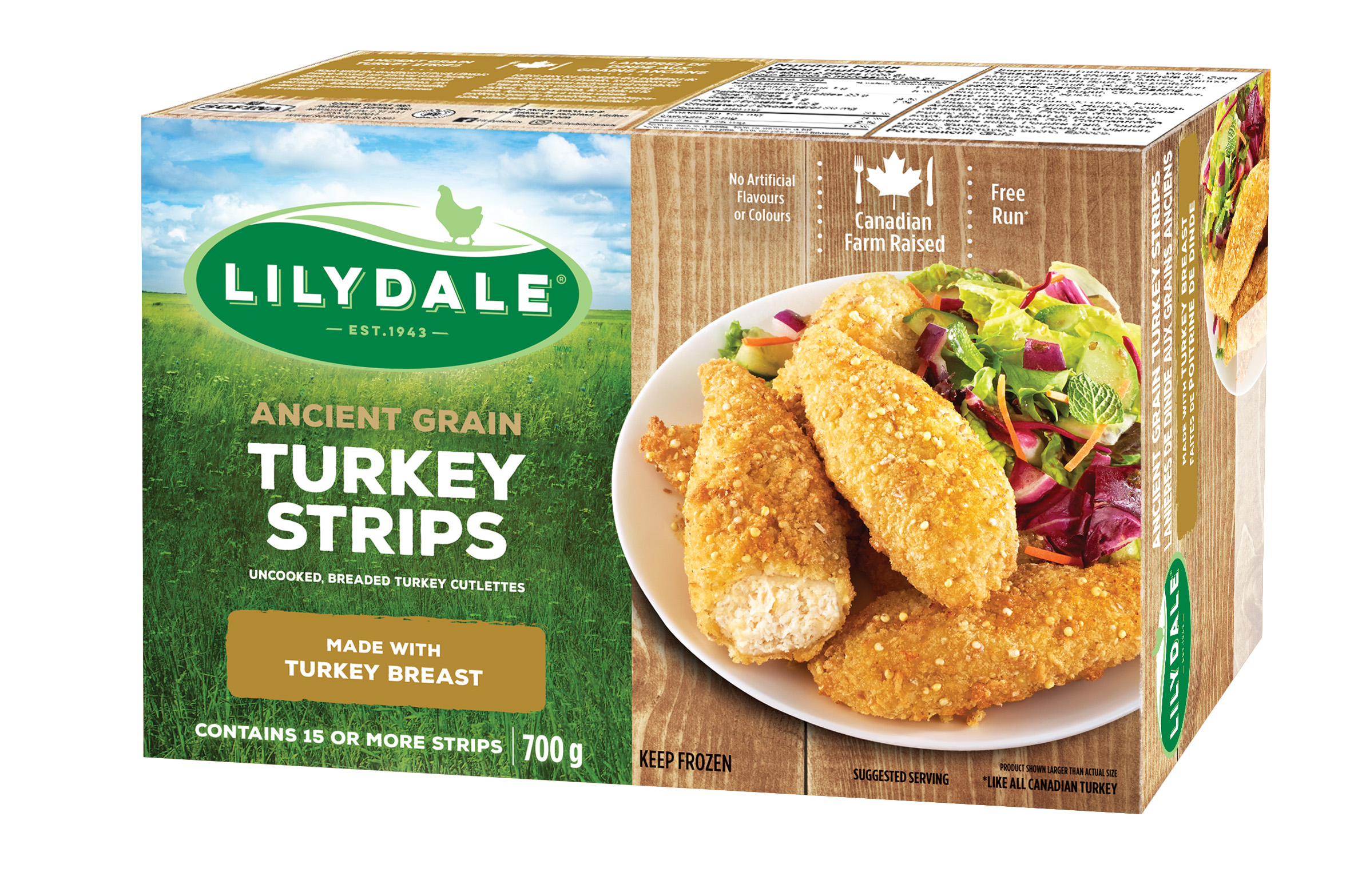 Ancient Grain Turkey Strips