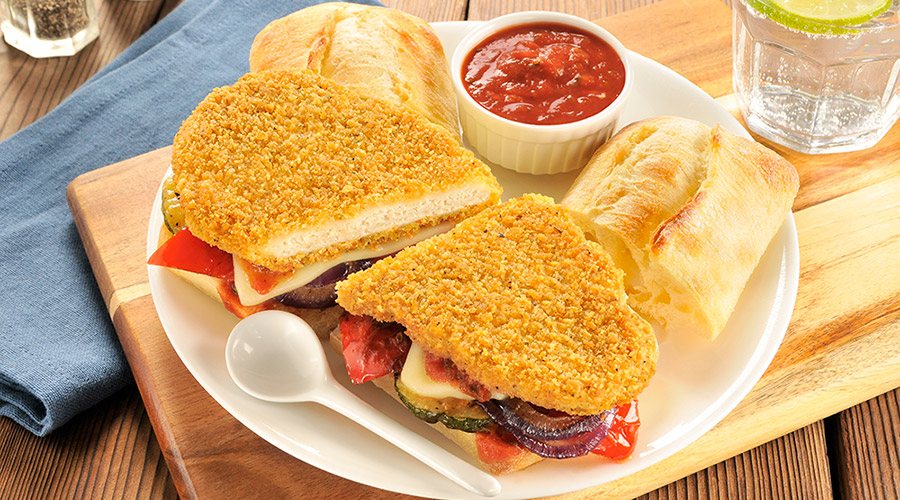 Turkey and Zucchini Parmesan Crisp Sandwich
1 box

6

Vienna Rolls or Ciabatta Rolls, sliced in half

3

Red Pepper

3

Zucchini

3

Red onion

4 tbsp

Olive oil

3 cups

Parmesan cheese, finely grated

12 slices

Mozarella cheese

2 cups

Tomato sauce

Salt and Pepper to taste
Cook Lilydale® Turkey Cutlets according to package directions.
While cutlets are cooking, cut red peppers into quarters, discarding stem and seeds. Peel and slice red onion into thin rounds. Toss red peppers and onion rounds in olive oil and season with salt and pepper. Set aside.
Cut zucchini into ¼ inch rounds and toss in a bit of olive oil. Season with salt and pepper.
Line a baking sheet with foil or spray with non-stick cooking spray, and lay red peppers and red onion on one side, and lay out the zucchini rounds on the other side. Top zucchini rounds with the Parmesan cheese and set aside.
When Lilydale® Turkey Cutlets are done cooking, remove from oven and reduce oven temperature to 400°F, and place baking sheet with vegetables into oven. Bake for 20 – 25 minutes until zucchini rounds are golden brown on top and peppers and onions are tender.
To assemble sandwich ladle some of the tomato sauce on the bottom of half of each bun, and top with some red pepper, onion and zucchini. Top with each sandwich with 2 slices of mozzarella cheese and a turkey cutlet. Add more sauce on top of cutlet if desired.
Recipe Overview
SERVES: 4
PREP TIME: 10 minutes
COOK TIME: 45 minutes
TOTAL TIME: 55 minutes
Products in this Recipe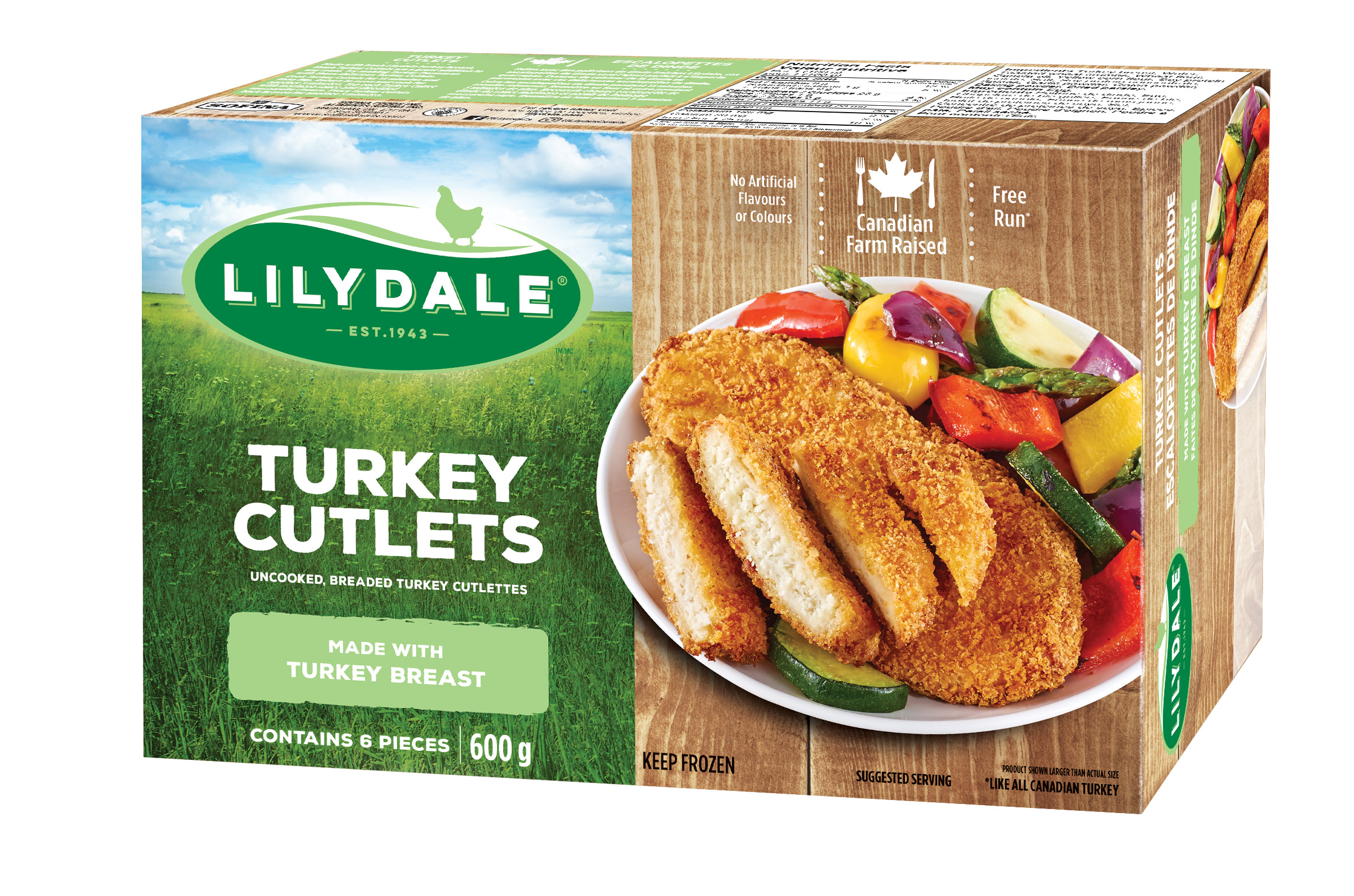 Turkey Cutlets