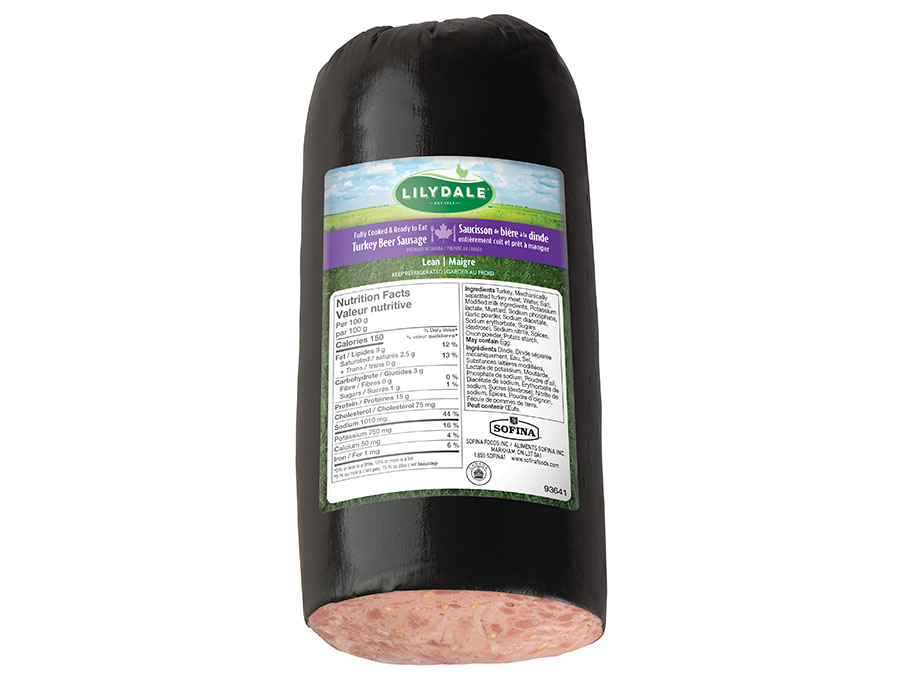 Turkey Beer Sausage
Ground Canadian Turkey meat with a multi pepper coating sliced to order at the deli counter. Perfect served cold on sandwiches or on a party platter.
Turkey, Mechanically separated turkey meat, Water, Salt, Modified milk ingredients, Potssium lactate, Mustard, Sodium phosphate, Garlic powder, Sodium diacetate, Sodium erythorbate, Dextrose, Sodium nitrite, Spices, Onion powder, Potato starch. May contain Egg.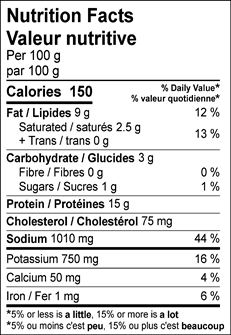 Refer to the package for the most accurate and up to date ingredients and nutritionals.