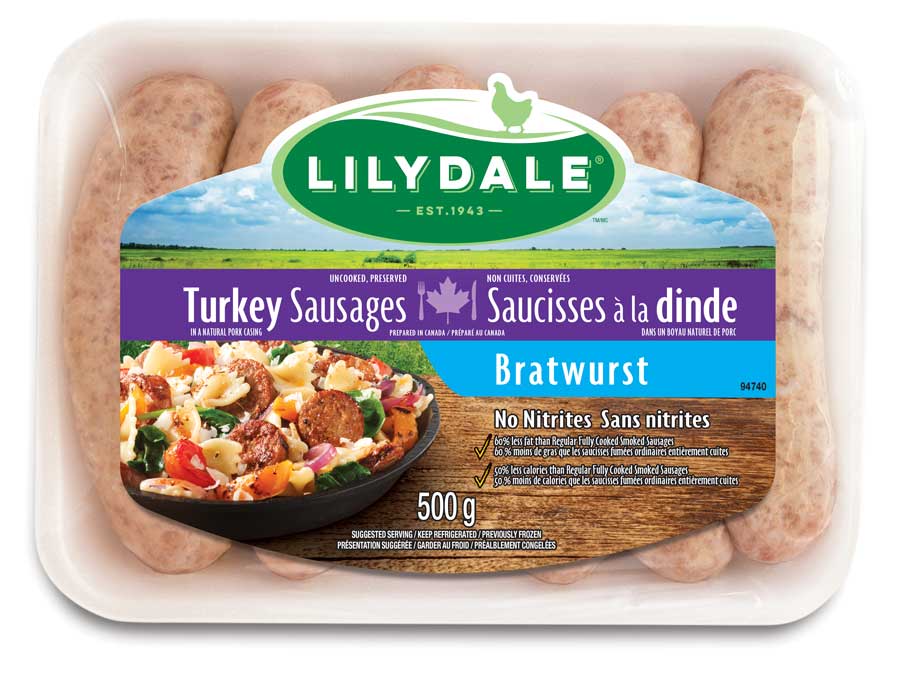 Bratwurst Turkey Sausages
Our Tailgate® Bratwurst sausages have no nitrites, 60% less fat & 50% less calories than regular pork sausage. Classic Bratwurst flavour made with Canadian turkey.
Turkey, Water, Salt, Sugars (dextrose, maltodextrin), Sodium citrate, Lemon juice solids, Sodium erythorbate, Disodium inosinate, Disodium guanylate, Flavour, Citric acid, Spices.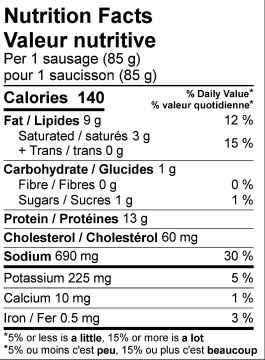 Refer to the package for the most accurate and up to date ingredients and nutritionals.
Recipes Featuring Bratwurst Turkey Sausages
Love Bratwurst Turkey Sausages?
Try these products.