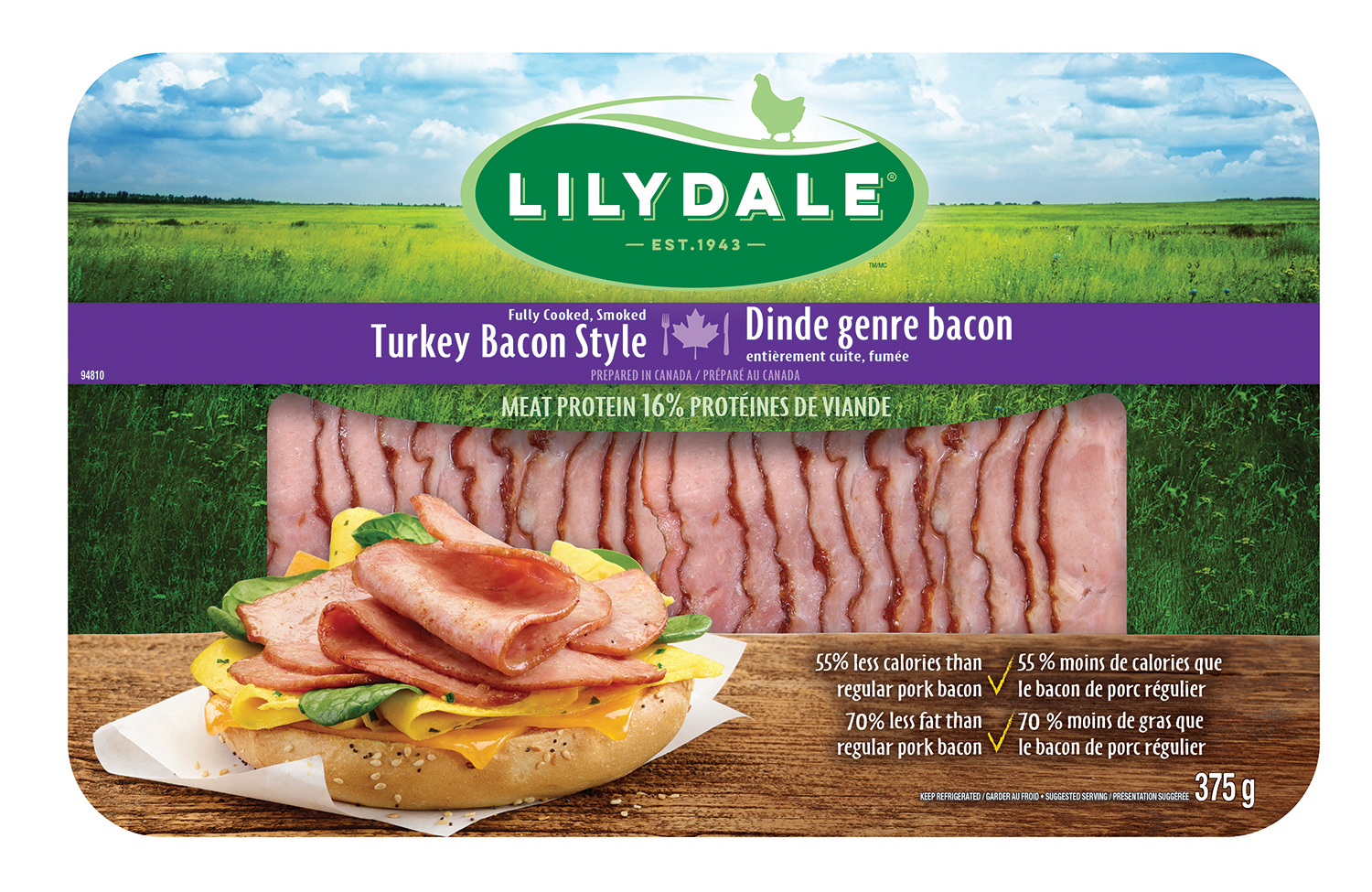 Turkey Bacon Style
Nothing smells better than bacon in the morning. Try Lilydale® Turkey Bacon Style today as it's 70% less fat and 55% less calories than regular pork bacon. Have bacon everyday for breakfast without the guilt!
Turkey, Water, Salt, Vinegar, Rice starch, Sugar, Natural flavour, Sodium phosphate, Sodium erythorbate, Smoke flavour, Sodium nitrite, Smoke.
May contain Egg.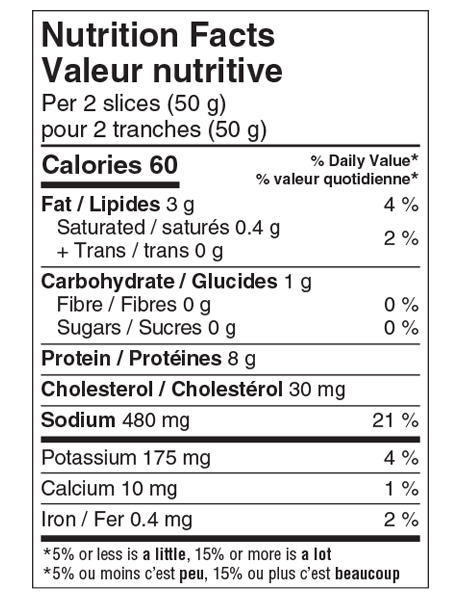 Refer to the package for the most accurate and up to date ingredients and nutritionals.
Recipes Featuring Turkey Bacon Style
Love Turkey Bacon Style?
Try these products.