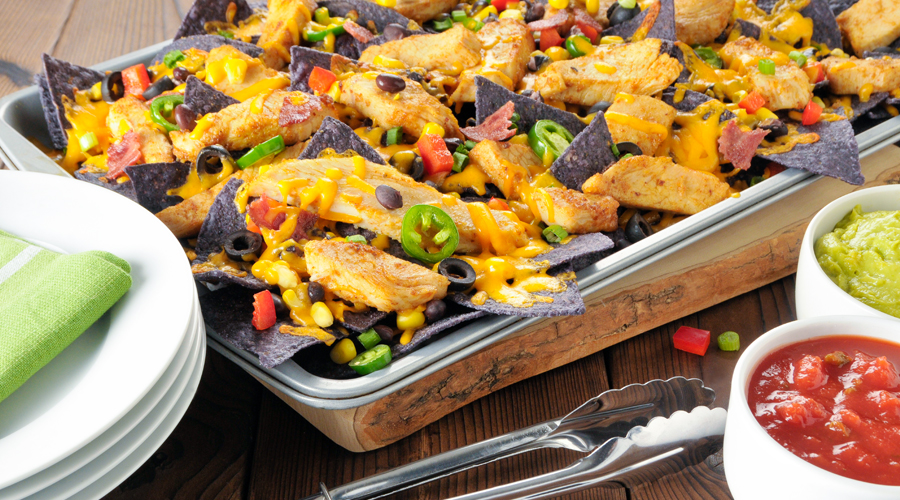 Loaded Chicken Nachos
A super-easy crowd-pleaser! The layering of flavours, textures and fresh ingredients with delicious cheddar cheese melted over spicy Oven Roasted Carved Chicken  Breast Strips and crunchy blue corn chips, will keep them coming back for more!
2 packages (600 g)

1 tsp (5 mL)

chili powder

1/2 tsp (2.5 mL)

garlic powder

2 tsp (10 mL)

vegetable oil

1 bag (200g-300g)

blue corn tortilla chips

1 cup (250 mL)

canned black beans, drained and rinsed

1 cup (250 mL)

canned corn, drained

1/2 cup (125 mL)

sliced black olives

1 1/2 cups (375 mL)

cheddar cheese, shredded

1

red pepper, diced

1

jalapeno, thinly sliced

2

green onions, thinly sliced

5 strips
Preheat oven to 400 degrees F (200 degrees C).
Heat oil in a large skillet over medium high heat and add Lilydale®Oven Roasted Carved Chicken Breast Strips and sprinkle on the chili and garlic powders. Stir until turkey is slightly browned. Remove from heat.
Spray a large baking sheet with cooking spray, and arrange tortilla chips to cover the pan. Top with Lilydale®Oven Roasted Carved Chicken Breast Strips, black beans, corn, sliced black olives and cheddar cheese. Bake in the oven for 5-8 minutes until the cheese has melted.
op with red pepper, jalapeno, green onion and Lilydale®Turkey Bacon Style crumble.
Serve with salsa and guacamole for dipping.
To make a carb-free version of this recipe, simply omit the corn chips and double-up on the chicken strips.
Recipe Overview
SERVES: 10
PREP TIME: 10 minutes
COOK TIME: 8 minutes
TOTAL TIME: 18 minutes
Products in this Recipe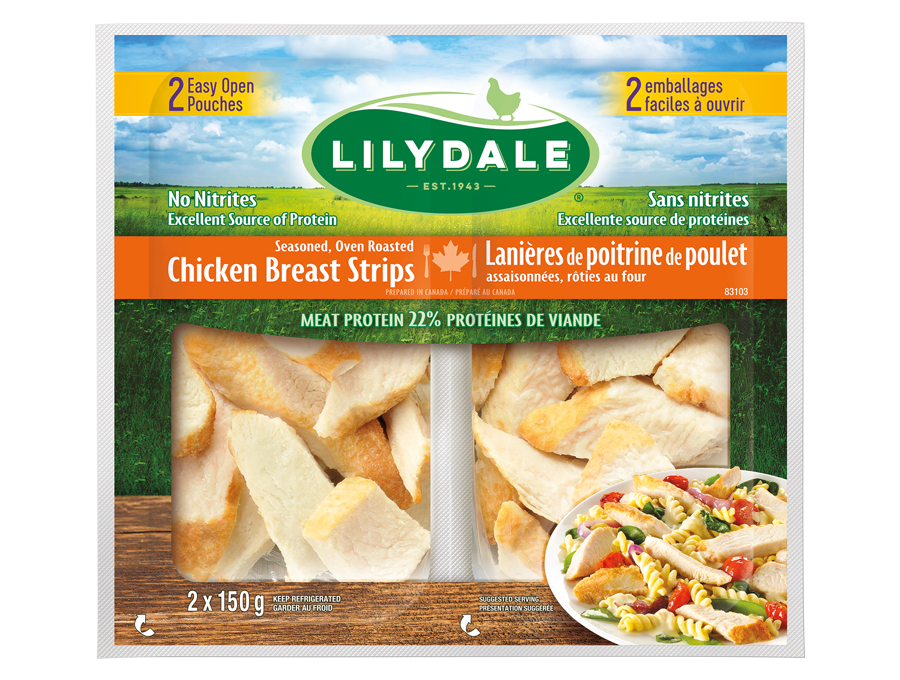 Oven Roasted Chicken Breast Strips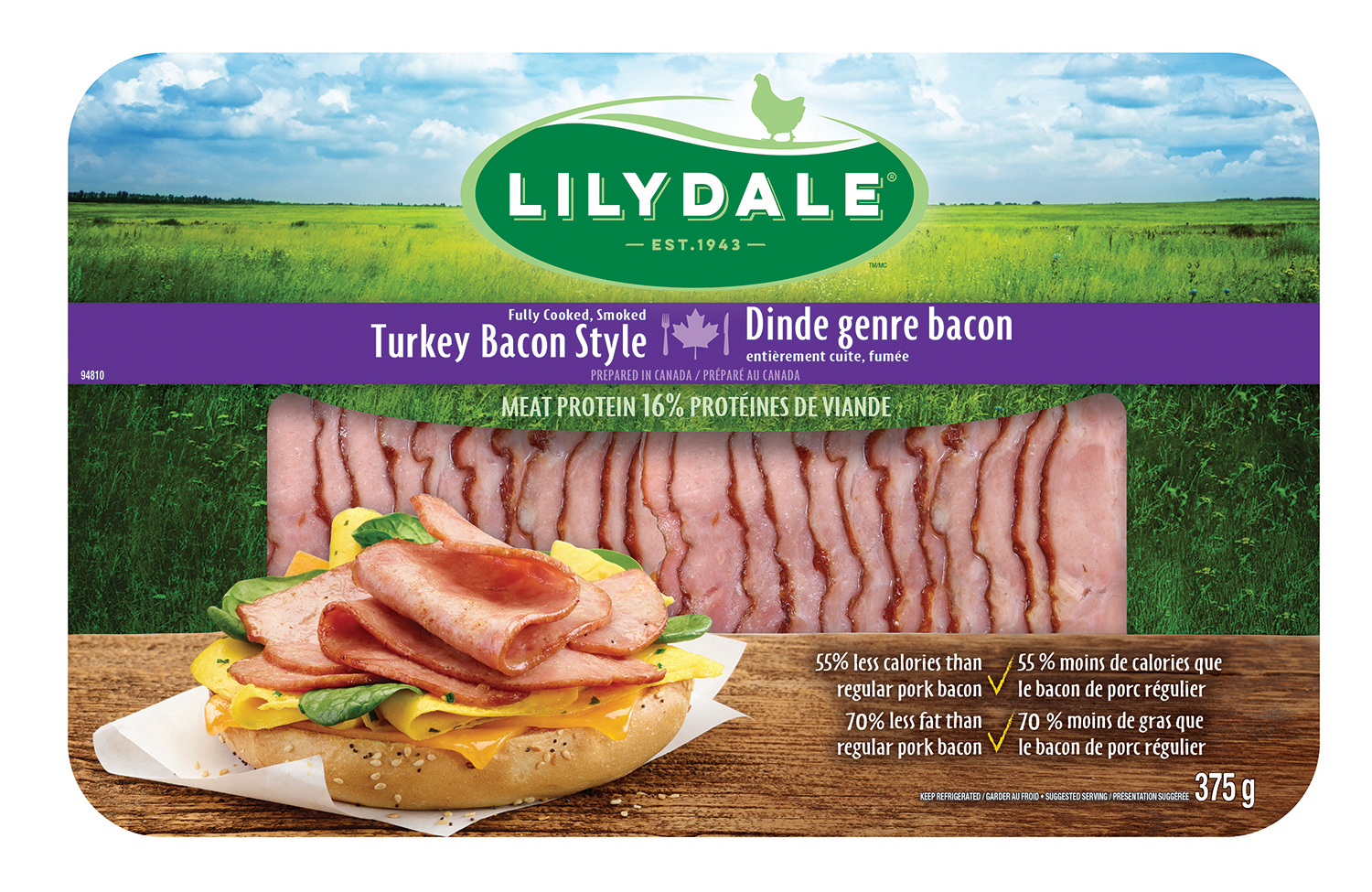 Turkey Bacon Style