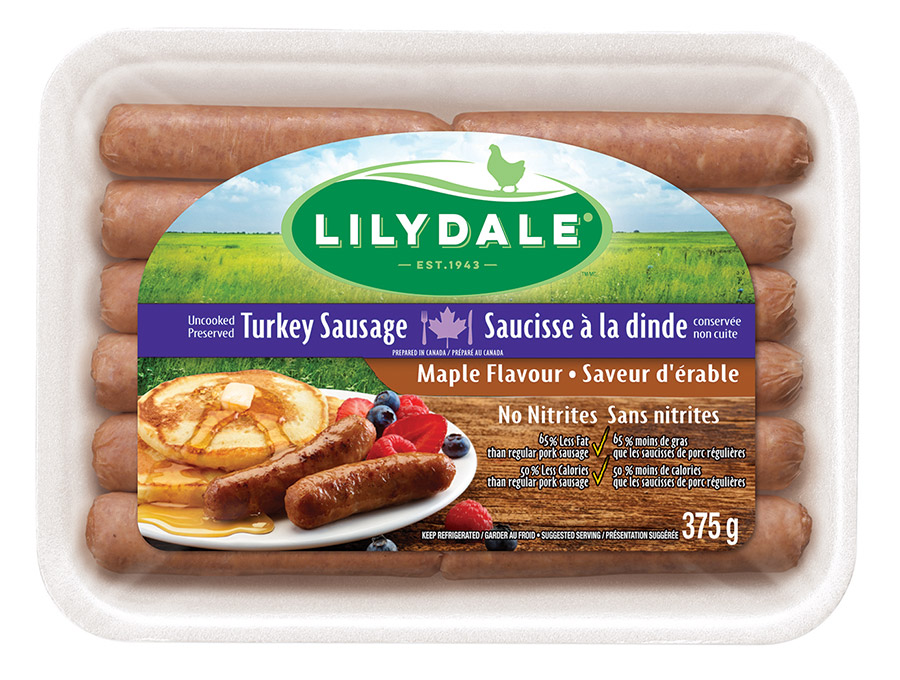 Maple Flavour Breakfast Turkey Sausages
An all Canadian twist on a breakfast classic. Fry up Lilydale® Maple Flavoured Turkey Sausages as a side for your favourite breakfast meal. With 65% less fat and 50% less calories than regular pork breakfast sausages you can have as much as you want.
Turkey, Water, Sugar, Cultured Corn Sugar, Sodium Citrate, Salt, Brown Sugar, Vinegar, Artificial Maple Flavour, Sodium Erythorbate, Garlic Powder, Onion Powder, Natural Flavour, Citric Acid, Maple Syrup. In A Collagen Casing.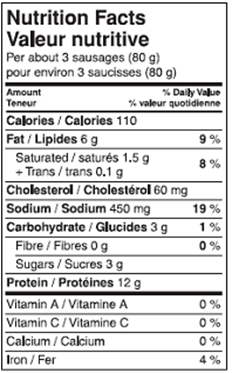 Refer to the package for the most accurate and up to date ingredients and nutritionals.
Love Maple Flavour Breakfast Turkey Sausages?
Try these products.