Maple Turkey Bacon Grilled Cheese
Celebrate weekend mornings by preparing a hearty breakfast sandwich made with rich and tender brioche bread, aged white Cheddar cheese and maple-candied Lilydale® Turkey Bacon.
12 slices

2 tbsp (30 mL)

maple syrup

3 tbsp (45 mL)

brown sugar

1/2 tsp (2 mL)

hot pepper flakes (optional)

1 tbsp (15 mL)

canola oil

4

eggs

1/4 tsp (1 mL)

each salt and pepper

8 slices

aged white Cheddar cheese

8 slices

brioche or egg bread (1/4 inch/5 mm thick slices)

1 cup (250 mL)

baby spinach, washed and dried

2 tbsp (30 mL)

butter, softened

1 pkg (375 g)

2

Apples, sliced
Preheat oven to 375F (190C). Line large baking sheet with foil and top with greased wire rack. Arrange Lilydale®Turkey Bacon Style on rack in single layer. Brush with some of the maple syrup and sprinkle with some of the brown sugar; flip over and brush with remaining maple syrup and brown sugar. Sprinkle with hot pepper flakes (if using). Bake for about 20 minutes or until caramelized. Let cool completely.
Meanwhile, heat some of the oil in small nonstick skillet set over medium-high heat. Crack one egg into skillet; season with a pinch of salt and pepper. Cook for about 2 minutes or until set on the bottom and crisp around edges. Flip over and cook for 1 to 2 minutes or until white is set and yolk is still soft. Repeat with remaining eggs.
Place slice of white Cheddar cheese on 4 slices of bread. Top each with spinach, egg and 3 slices of candied Lilydale® Turkey Bacon Style. Top with remaining slices of white Cheddar cheese and bread. Butter outside of sandwiches.
In large skillet set over medium heat, toast sandwiches for 3 to 5 minutes per side or until golden brown and cheese is melted. Serve with cooked Lilydale® Maple Flavour Turkey Breakfast Sausage, and apple slices.
Substitute Brie, Havarti or mozzarella for Cheddar cheese if desired.

Also delicious with sourdough bread, whole grain bread or marble rye bread.

Instead of fried eggs, simplify the preparation by making a large batch of scrambled eggs instead.


Recipe Overview
SERVES: 4
PREP TIME: 15 minutes
COOK TIME: 30 minutes
TOTAL TIME: 45 minutes
Products in this Recipe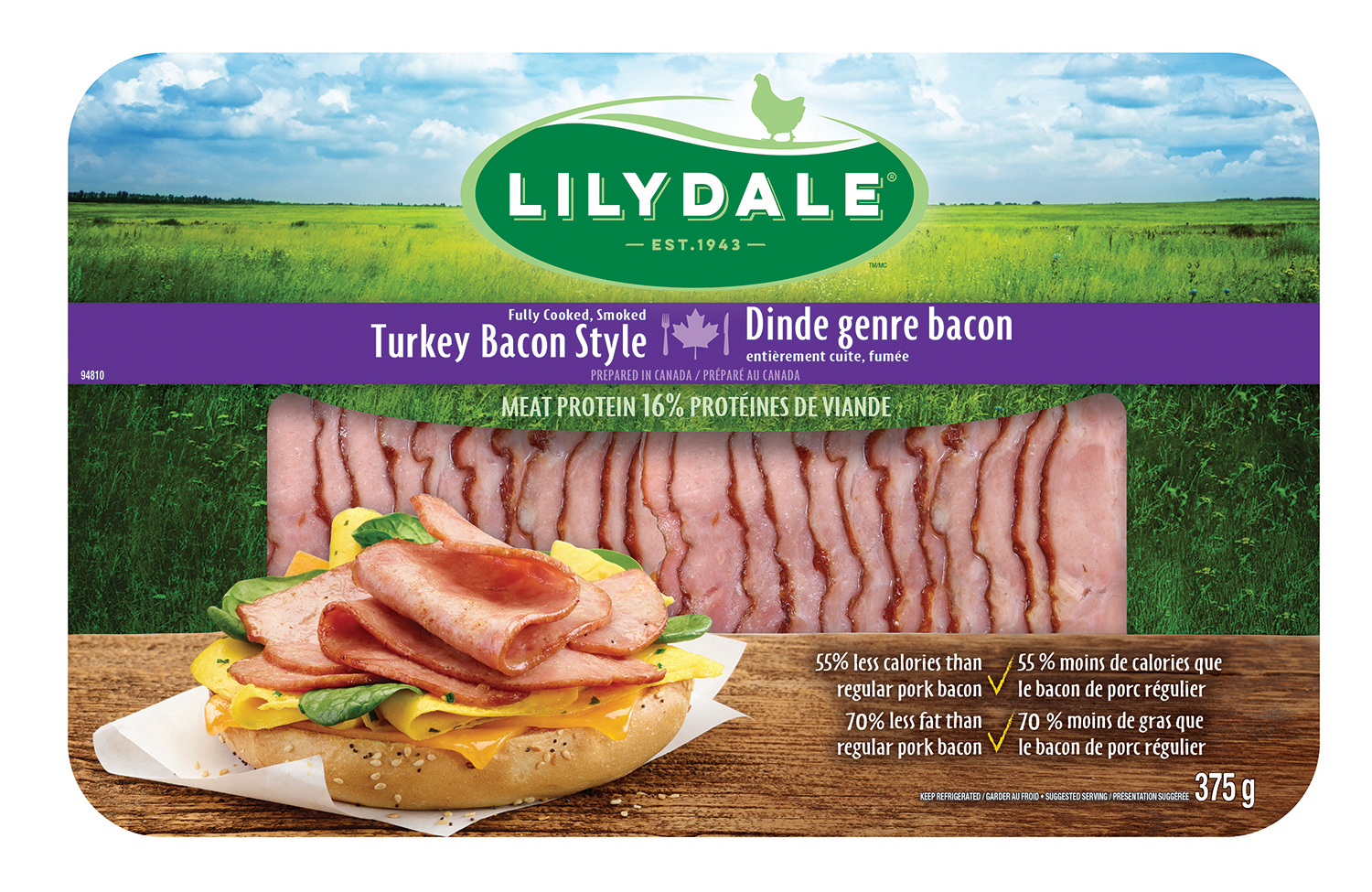 Turkey Bacon Style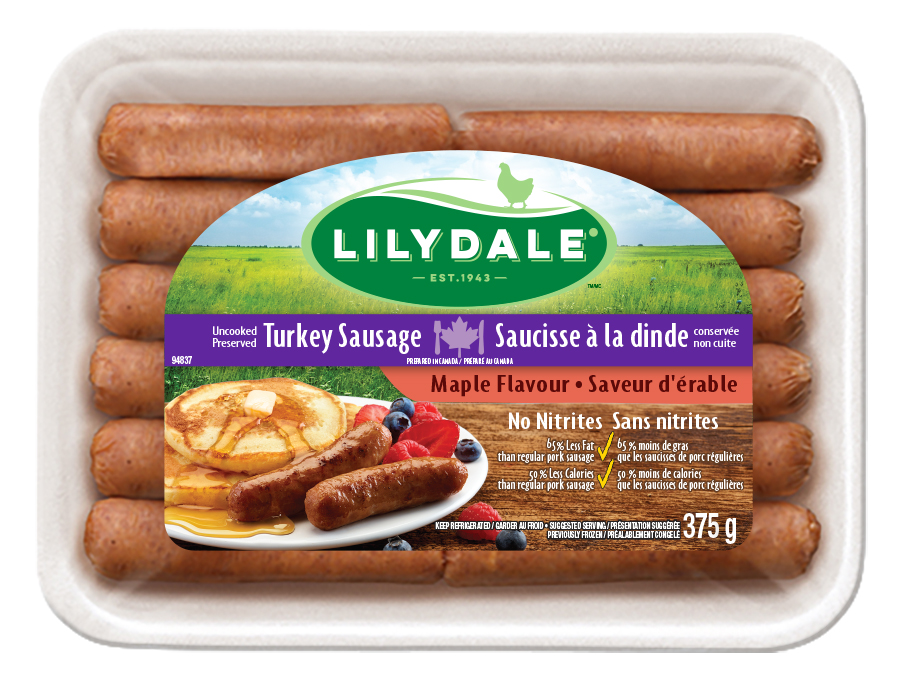 Maple Flavour Breakfast Turkey Sausages