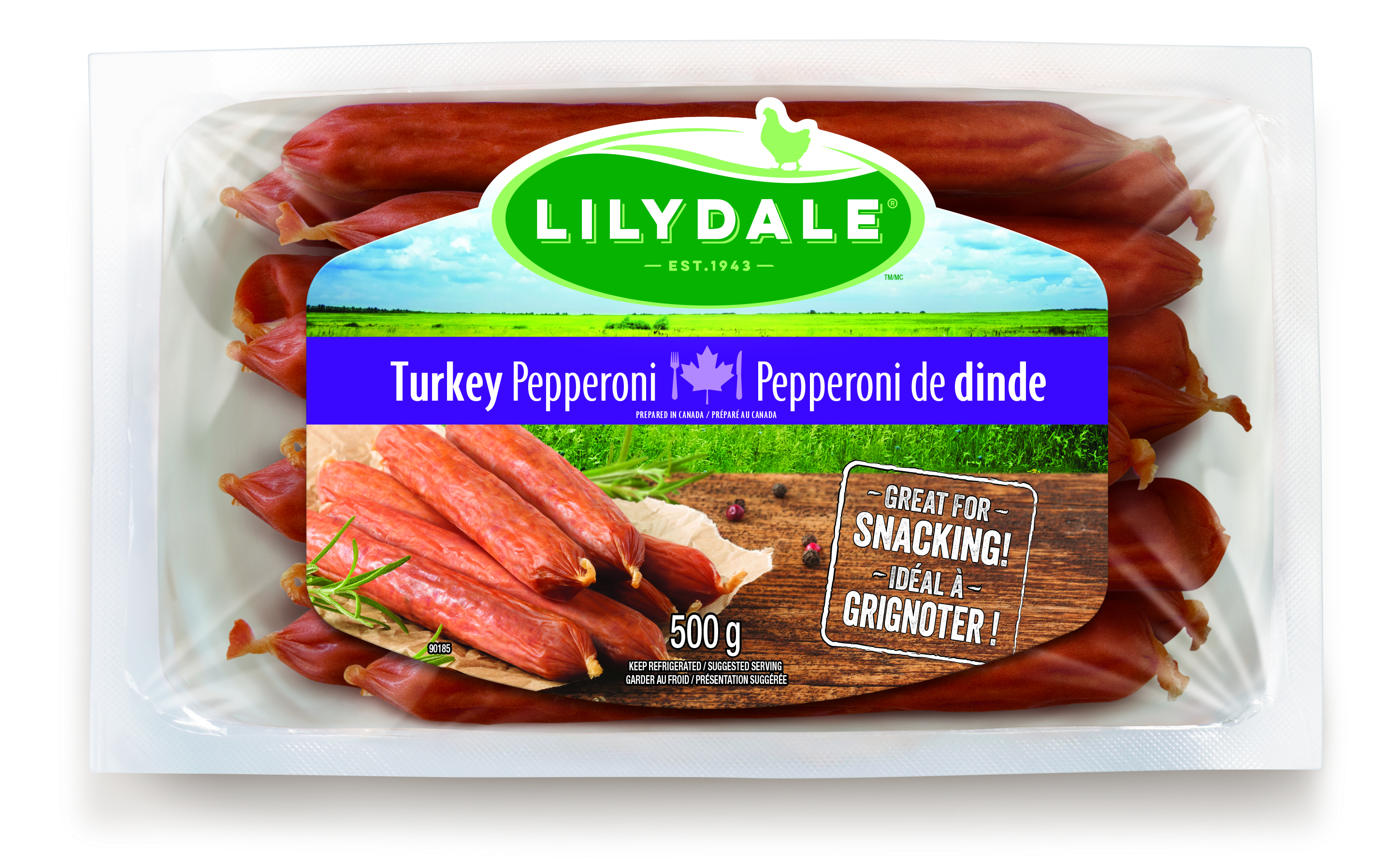 Turkey Pepperoni
Our Lilydale® Turkey Pepperoni is the perfect snack on the go. Made from Canadian turkey and a blend of unique spices that make them high in protein and delicious. Eat them right out of the package or cut them into smaller pieces to serve them on a party platter or on a pizza.
Turkey, water, salt, spices (contain mustard), dextrose, garlic powder, sodium erythorbate, onion powder, sodium nitrite, smoke.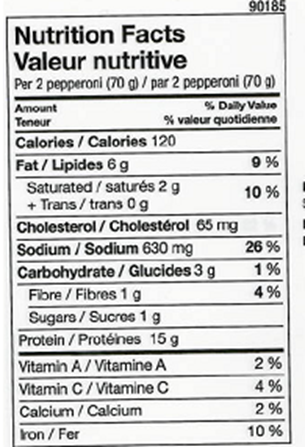 Refer to the package for the most accurate and up to date ingredients and nutritionals.
Recipes Featuring Turkey Pepperoni