Carved Turkey Breast Chowder
This hearty and rich chowder is bursting with loads of turkey and veggies and is super quick to make using Lilydale® Carved Oven Roasted Turkey Breast!
1 package

1

large onion

3

celery stalks

5

medium carrots

1 package

frozen peas

6 tbsp

butter

6 tbsp

flour

1/4 tsp

garlic powder

1/2 tsp

dried thyme

1/2 tsp

dried savory

1/2 tsp

dried parsley flakes

1 1/2 cups

milk

2 cups

chicken broth

1/4 tsp

each, salt and pepper
In a large pot, saute butter, onion and celery until tender.
Add in flour, garlic powder, thyme, savory and parsley flakes and slowly add milk.
Bring to a boil.
Stir for 2 minutes until thickened.
Add Lilydale® Oven Roasted Turkey Breast Slices and carrots.
Stir in broth and cover and simmer for 15 minutes.
Add peas and simmer for 15 minutes or until all vegetables are tender.
Serve!
Recipe Overview
SERVES: 6
PREP TIME: 20 minutes
COOK TIME: 30 minutes
TOTAL TIME: 50 minutes
Products in this Recipe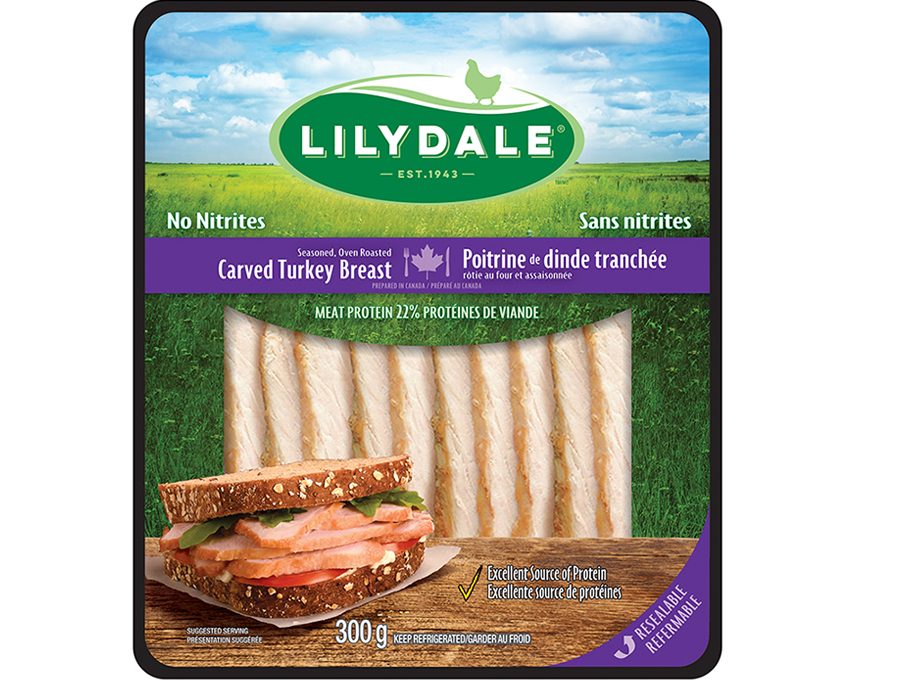 Oven Roasted Carved Turkey Breast