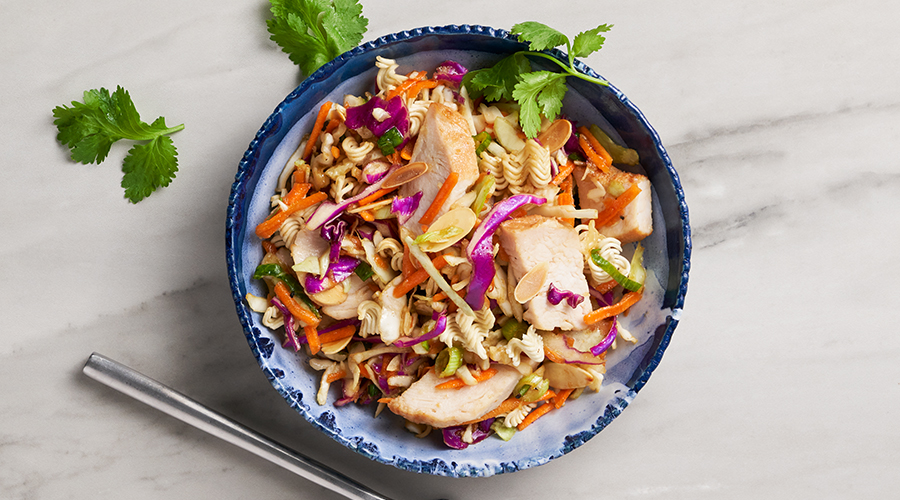 Chicken Asian Ramen Chopped Salad
This hearty ramen noodle salad is full of cabbage, carrots, crunchy ramen noodles, green onions and almonds, all tossed in a delicious asian dressing
1 package (300 g)

2 packages

ramen

3/4 cup

sliced almonds

7 cups

Cabbage (Mixture of red and green)

1

carrot (peeled and chopped into matchsticks)

4

green onions

2 tbsp

toasted sesame seeds

Dressing:

1/2 cup

oil

1/2 cup

apple cider vinegar

1/2 cup

sugar

1 1/2 tbsp

soy sauce

1/2 tsp

pepper

1/4 tsp

garlic powder

1/4 tsp

onion powder

1/4 tsp

dried ginger

Salt to taste
Preheat oven to 400°F (200°C). On a baking sheet, lay out broken ramen pieces and almonds. Bake for 6-8 minutes , tossing once.
In a bowl, mix together the dressing ingredients.
To a salad bowl, add Lilydale® Oven Roasted Chicken Breast Strips, cabbage, carrots, green onions, sesame seeds and toasted almonds and ramen.
Mix with dressing and coat all ingredients
Enjoy right away!
Recipe Overview
SERVES: 6
PREP TIME: 30 minutes
COOK TIME: 0 minutes
TOTAL TIME: 30 minutes
Products in this Recipe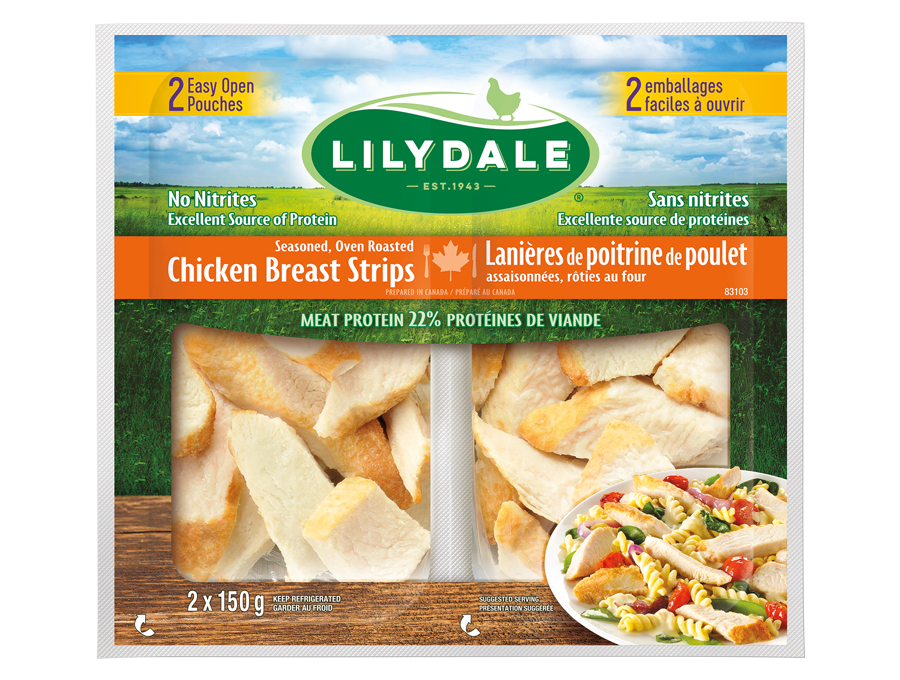 Oven Roasted Chicken Breast Strips