Loaded Turkey Burrito
Burrito night just got an upgrade! Try adding Turkey to your burritos for a delicious change to this classic dish.
2 packages (300 g each)

1 tbsp (15 mL)

olive oil

1

green onion, thinly sliced

2

red bell peppers, seeded and sliced

1

lime

3/4 cup (175 mL)

salsa

1/2 cup (125 mL)

low fat sour cream

1/2 tsp (2.5 mL)

ground cumin

1/2 tsp (2.5 mL)

red Chili powder

1 cup (250 mL)

canned corn, drained

2 cups (500 mL)

cheddar cheese, grated

1/4 cup (62.4 mL)

fresh cilantro, chopped (optional)

8

large whole wheat tortillas
Heat oil in a large non-stick skillet over medium heat. Sauté onions and bell peppers until onions are translucent.
Add in Lilydale®Oven Roasted Carved Turkey Breast, chili powder and cumin. Cook turkey approximately 5 minutes until entire filling mixture is hot. Season with salt and pepper as required. Season with salt and pepper as required. Remove from heat and keep covered on the side.
Using one tortilla at a time, lay flat on a chopping board and fill. Spoon 1-2 tablespoons of turkey mixture along the centre of the tortilla, add in corn, salsa, sour cream and cheese and top with cilantro. Gently fold sides in and roll up to keep the filling inside.
Toast on a new skillet on medium high until sides of burrito are slightly toasted (approximately 2 minutes per side).
Repeat with remaining tortillas.
Be sure not to overfill you burrito or it will not close
Recipe Overview
SERVES: 4
PREP TIME: 25 minutes
COOK TIME: 30 minutes
TOTAL TIME: 55 minutes
Products in this Recipe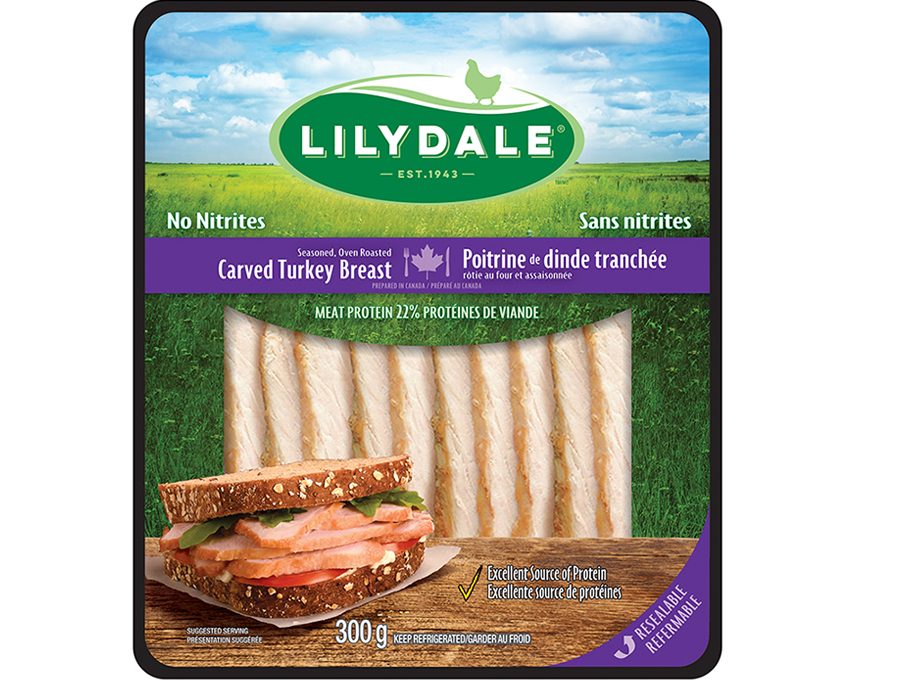 Oven Roasted Carved Turkey Breast