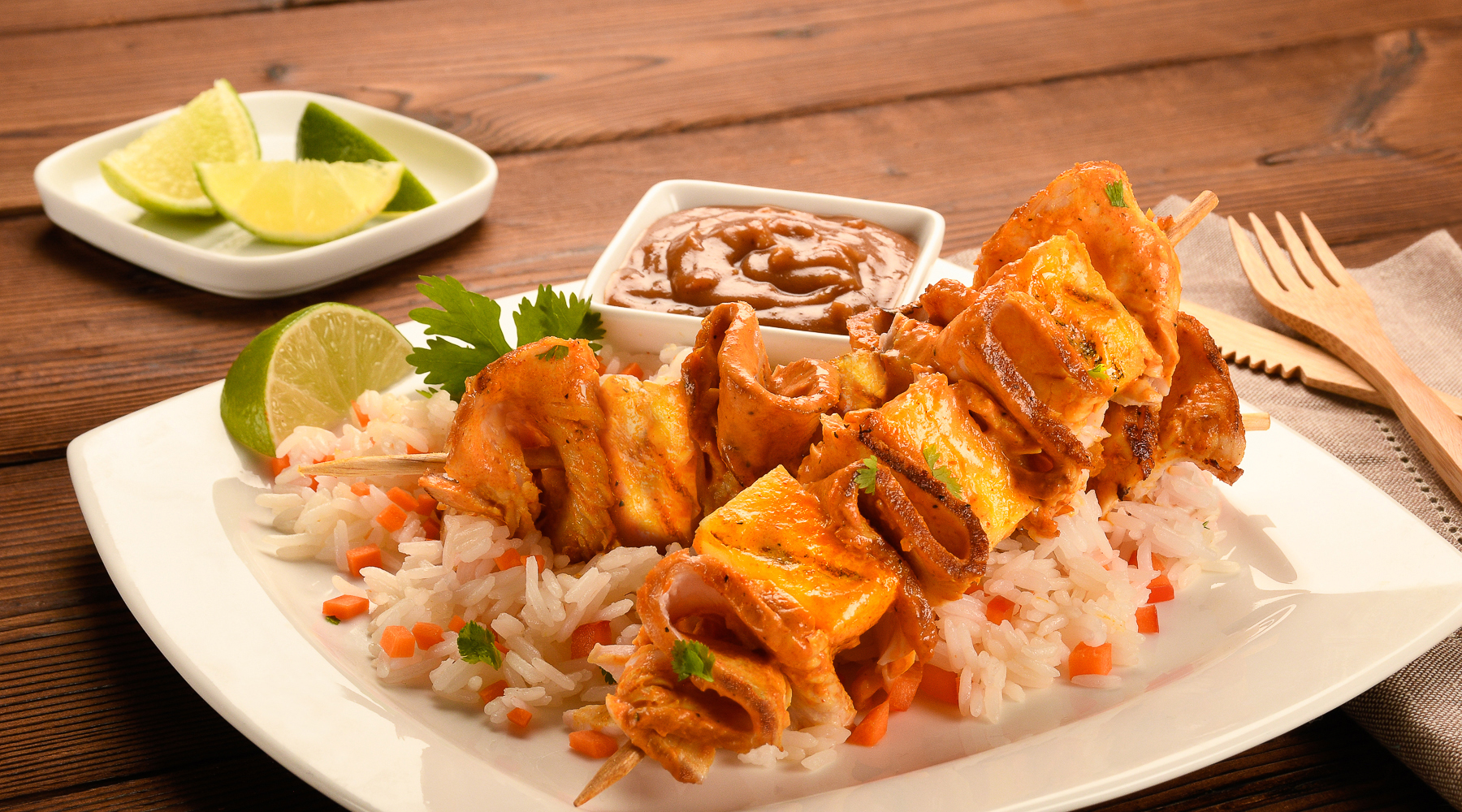 Easy Turkey and Pineapple Satay with Spicy Peanut Sauce
An easy weeknight dinner that everyone with love.
1 pkg (300 g)

12

fresh pineapple chunks, 1" square

4

skewers, 6-8", soaked in water for 10+ minutes

Marinade:

1/2 cup (125 mL)

coconut milk

2 tsp (10 mL)

red curry paste

1

garlic clove, minced

1 tsp (5 mL)

honey or brown sugar

1 tsp (5 mL)

lime zest

1 tbsp (15 mL)

fish sauce

1 tsp (5 mL)

tumeric

1/2 tsp (2 mL)

each salt and pepper

Spicy Peanut Sauce:

1/2 cup (125 mL)

chicken broth

1/4 cup (60 mL)

coconut milk

4 tbsp (60 mL)

crunchy peanut butter

2 tbsp (30 mL)

soy sauce

4 tsp (20 mL)

honey

1 tsp (5 mL)

Sriracha sauce

1 tsp (5 mL)

fresh ginger, grated

2

garlic cloves, minced

cilantro or green onion for garnish (optional)
Mix together ingredients for marinade and set aside.
On each skewer alternate 4 slices of Lilydale® Oven Roasted Turkey Breast Slices folded into a zig-zag cube, with 3 cubes of pineapple. Place skewers into a pan and pour in the marinade. Allow to marinate for 4 hours or overnight.
Combine ingredients for the spicy peanut sauce in a sauce pan. Stir at medium-high heat for 5-8 minutes until sauce is combined and thickened. Allow to cool.
Remove skewers from marinade and grill on medium-high heat for 3 minutes per side. Serve with jasmine rice or quinoa, and drizzle with spicy peanut sauce and garnish with chopped cilantro or green onion.
Recipe Overview
SERVES: 4
PREP TIME: 30 minutes
COOK TIME: 10 minutes
TOTAL TIME: 4 hours & 40 minutes (including marinating time)
Products in this Recipe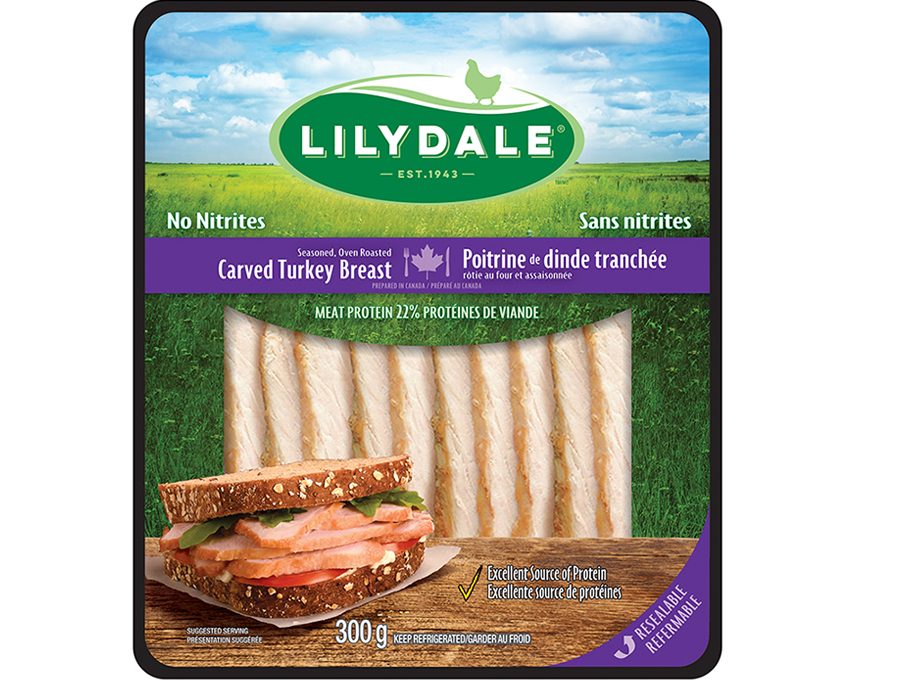 Oven Roasted Carved Turkey Breast