French Toast Sausage Roll Ups
A yummy twist on traditional French toast, these French Toast Turkey Breakfast Sausage roll-ups will be hit with you and your family.
1 package

8 slices

bread, white or whole wheat sandwich bread

3

eggs

1/2 cup

milk

3 tbsp

granulated sugar

1/2 tsp

cinnamon

1 tsp

vanilla

1 tbsp

flour

2 tbsp

butter
Slice crust off of bread. Use a rolling pin or your hands to flatten the bread.
Place a Lilydale® Turkey Breakfast Sausage on the front edge of the bread and roll up tightly.
Preheat griddle or skillet over medium heat. Grease well with butter.
To a shallow dish add the eggs, milk, sugar, cinnamon, vanilla, and flour.
Dip sausage roll ups into the egg mixture, rolling gently to coat all sides, and place on hot griddle.
Cook for a few minutes, turning gently as you go, until golden brown on all sides. Serve warm, served with maple syrup.
Recipe Overview
SERVES: 8
PREP TIME: 5 minutes
COOK TIME: 5 minutes
TOTAL TIME: 10 minutes
Products in this Recipe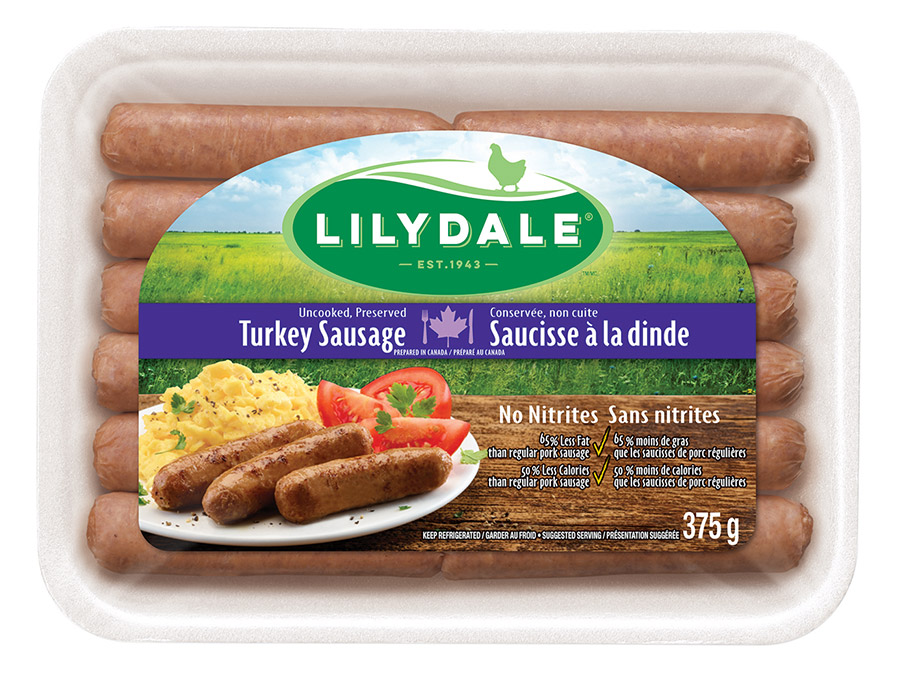 Breakfast Turkey Sausages