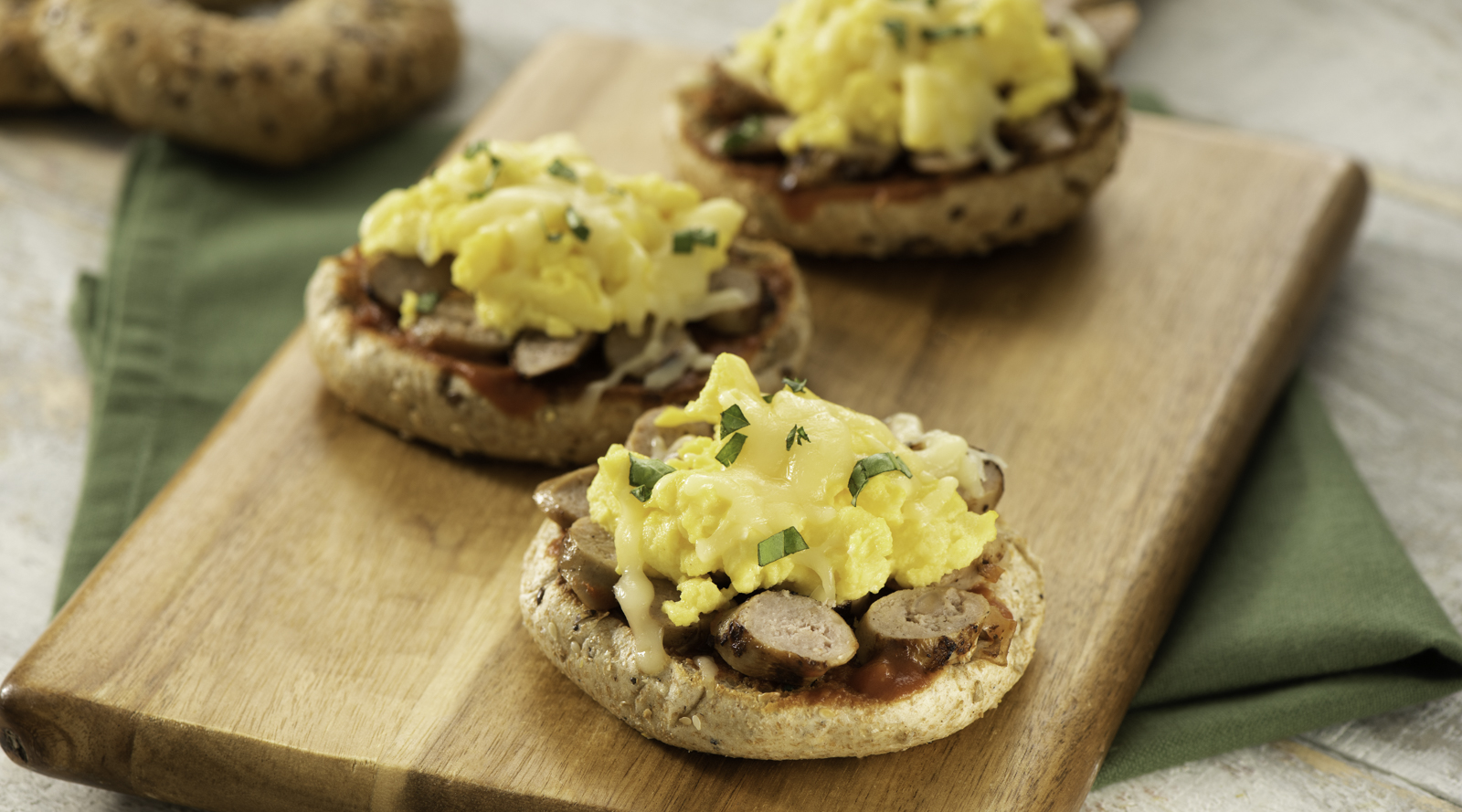 Sausage and Egg Breakfast Pizza Bagels
These tasty pizza bagels are prepared the night before – so you just have to bake them in the morning for a quick homemade breakfast to go.
1 pkg (375 g)

4

eggs

1 tbsp (15 mL)

milk

1/4 tsp (1 mL)

each salt and pepper

4 tsp (20 mL)

butter

1/2 cup (125 mL)

tomato sauce

4

bagels, halved

1 1/2 cups (375 mL)

shredded mozzarella cheese

1/4 cup (60 mL)

torn fresh basil
Prepare Lilydale® Breakfast Chicken Sausages according to package directions; let cool completely. Slice and set aside.
Meanwhile, whisk together eggs, milk, salt and pepper. Melt butter in large non-stick skillet set over medium-low heat; pour in egg mixture. Cook, stirring frequently, for 5 to 8 minutes or until eggs are set and soft curds have formed.
Spread 1 tbsp (15 mL) tomato sauce over each bagel half. Top with Lilydale® Breakfast Chicken Sausages slices and scrambled eggs. Sprinkle with cheese. Cover and refrigerate overnight.
Preheat oven or toaster oven to 425˚F (220˚C). Place prepared bagels on parchment paper–lined baking sheet or tray. Bake for 8 to 10 minutes or until cheese melts and bagels are toasted. Sprinkle with basil.
Substitute English muffins or small pita breads for bagels if desired.

Recipe Overview
SERVES: 4
PREP TIME: 15 minutes
COOK TIME: 25 minutes
TOTAL TIME: 40 minutes
Products in this Recipe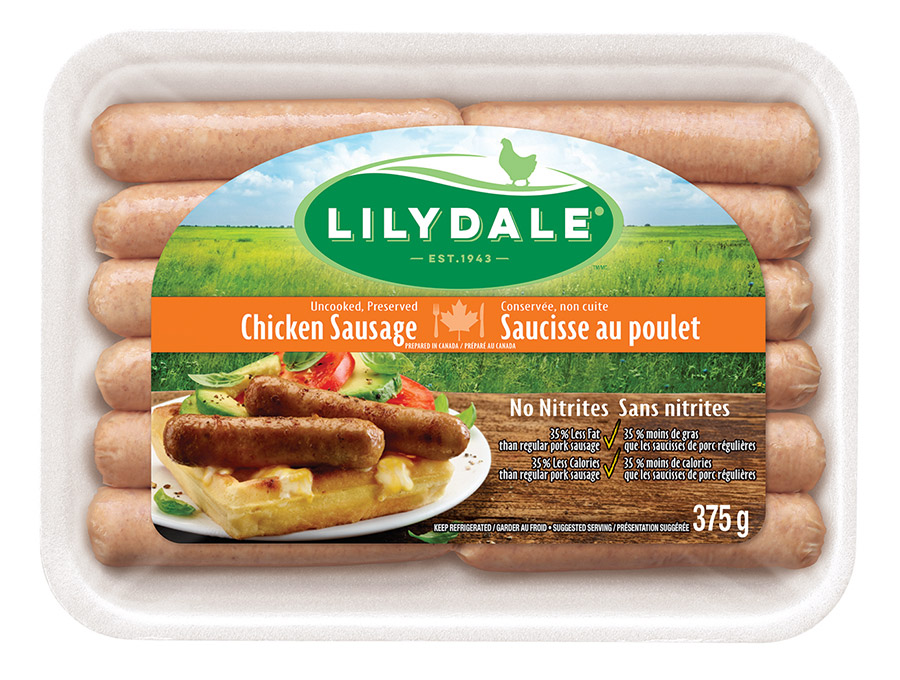 Breakfast Chicken Sausages