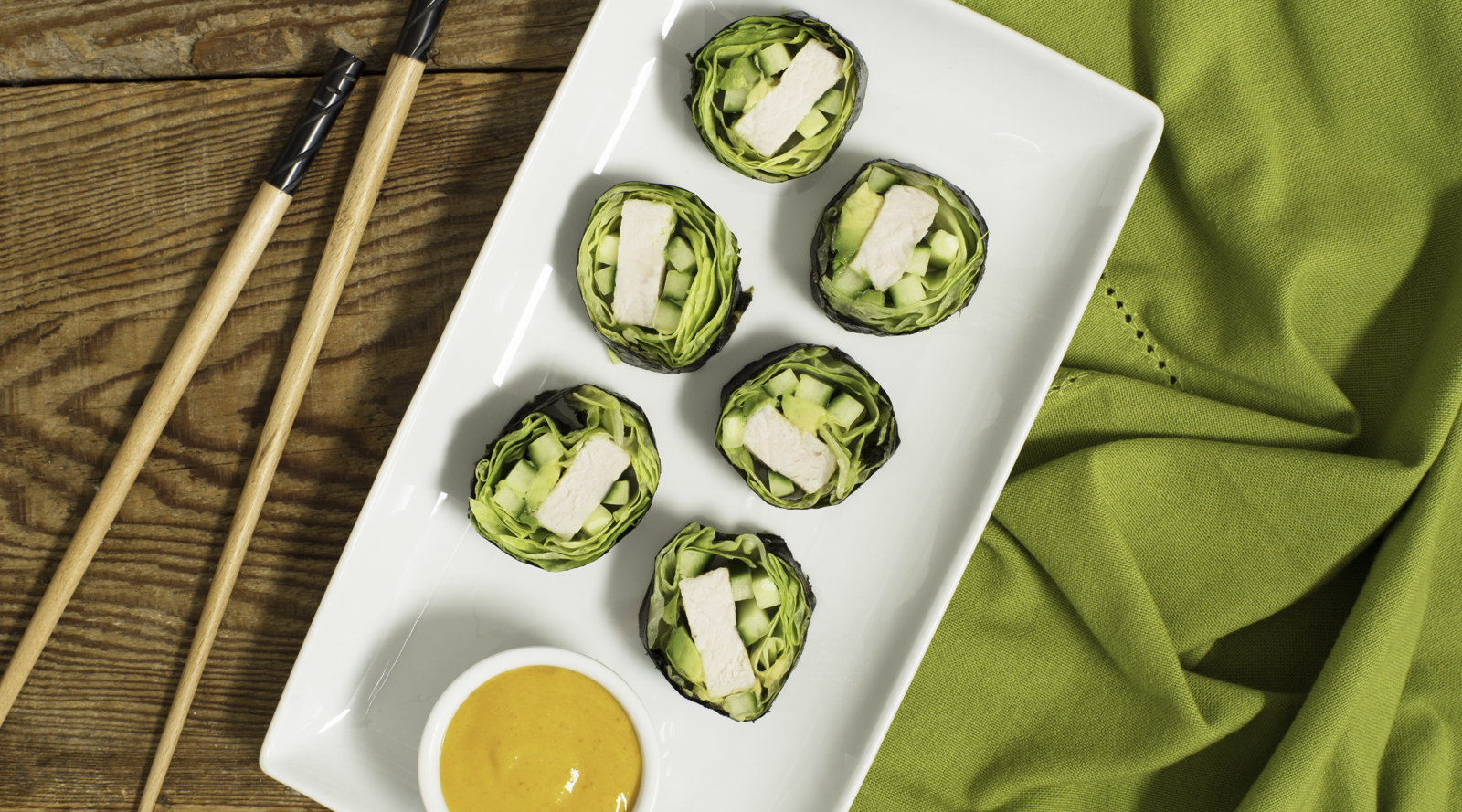 Healthy Turkey Sushi
Gather the family to have some fun preparing these delicious and wholesome homemade maki rolls, filled with Lilydale® Oven-roasted Carved Turkey, avocado and cucumber, then served with a spicy mustard dip.
6

sheets nori (dried seaweed)

6

large leaves iceberg lettuce

1 pkg (300 g)

1

large ripe firm avocado, thinly sliced

1/2

English cucumber, cut into matchsticks

1/2 cup (125 mL)

yellow mustard

2 tbsp (30 mL)

sriracha hot sauce

1 tbsp (15 mL)

honey
Place nori, shiny side down, on bamboo rolling mat. Arrange lettuce over nori to cover two-thirds of the surface, leaving top bare. Lay 2 pieces of the Lilydale® Oven Roasted Carved Turkey Breast Strips, avocado and cucumber in neat row over lettuce, one-third of the way up from bottom.
Using rolling mat and starting from bottom, fold nori over filling. Continue to roll, using mat as guide, to form tight log. Press firmly to seal the end; cut into eight rounds. Repeat with remaining nori and filling ingredients.
Stir together mustard, hot sauce and honey. Serve with maki for dipping.
Bamboo mats and nori sheets are available at the sushi kiosk inside most grocery stores.

Use any variety of filling options, such as carrots, red pepper, mango, onion, red leaf lettuce, etc.




Recipe Overview
SERVES: 6
PREP TIME: 20 minutes
TOTAL TIME: 20 minutes
Products in this Recipe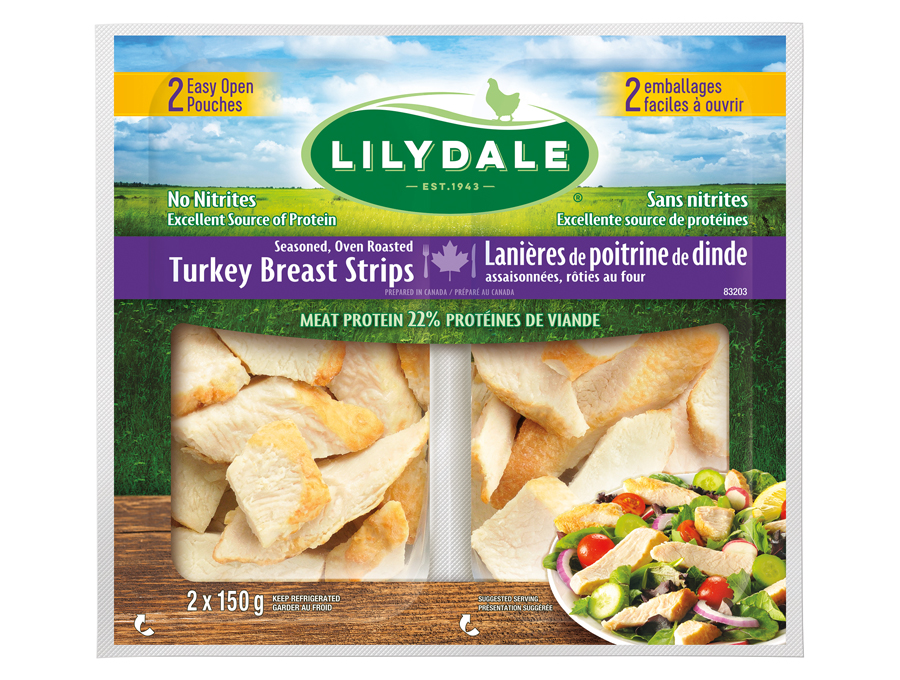 Oven Roasted Turkey Breast Strips