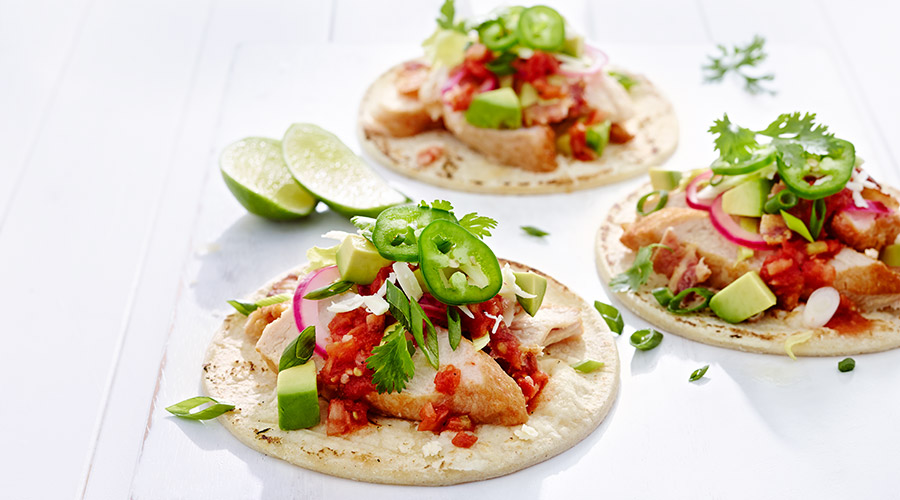 Chicken Fajitas
1 tbsp (15 mL)

Mastro® Olive oil

1 cup (250 mL)

white and red onion strips

1 cup (250 mL)

green, red and orange pepper strips

1 tsp (5 mL)

chili powder

1/2 pack (150g)

8

flour tortillas

1/2 cup (125 mL)

sour cream

1/2 cup (125 mL)

guacamole

1/2 cup (125 mL)

tomato salsa

1/4 cup (60 mL)

cilantro sprigs

2

limes, cut in half and seared on the grill
Heat a pan on medium-high and add the oil.
Pan-fry the onions and peppers for 2 minutes.
Sprinkle the vegetables with chili powder and Lilydale® Seasoned, Oven Roasted chicken strips.
Pan-fry all the ingredients for another 3 to 4 minutes.
Heat tortillas in a pan or in an oven for 1 minute.
Divide the chicken fajita mix among the 8 warm tortillas.
Cut the limes in half and sear the inside in a hot pan or on a very hot grill for 1 minute.
Serve fajitas with sour cream, guacamole, tomato salsa, cilantro and seared limes.
Recipe Overview
SERVES: 4
PREP TIME: 15 minutes
COOK TIME: 10 minutes
TOTAL TIME: 25 minutes
Products in this Recipe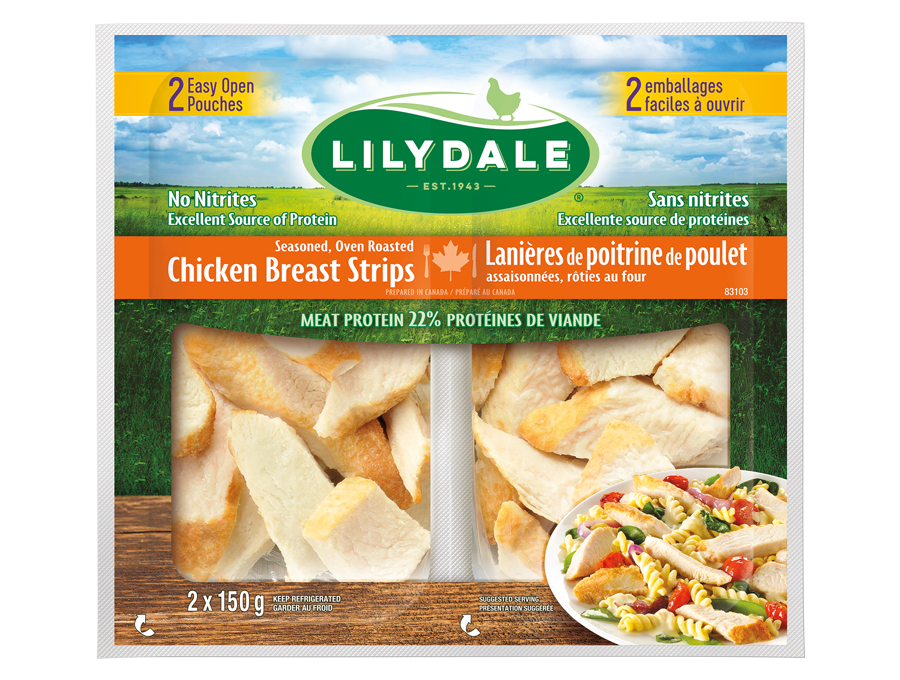 Oven Roasted Chicken Breast Strips