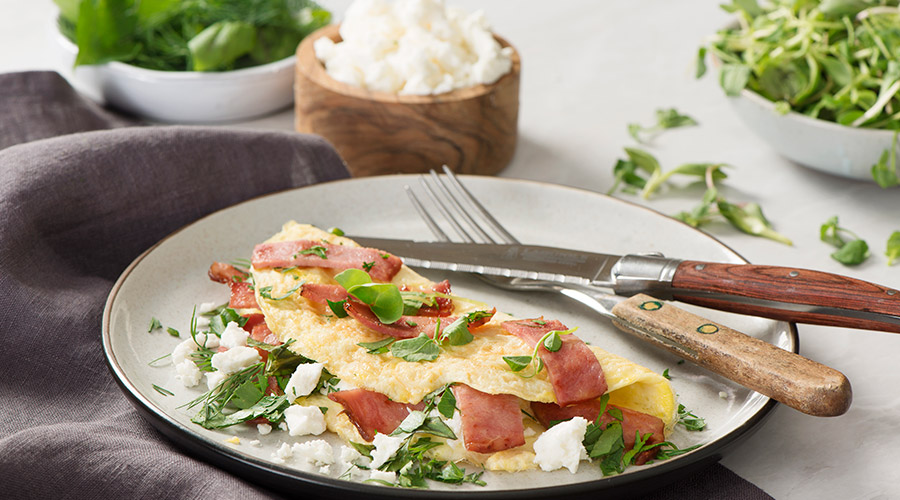 Herb and Cheese Omelette
8

eggs

1 cup

1/2 cup (125 mL)

orange juice, divided

Salt and pepper, to taste

Vegetable oil spray

4 oz (125 g)

goat or feta cheese, crumbled

2 tbsp (30 mL)

each chopped fresh basil, dill, cilantro and parsley
To make each omelette: whisk 2 eggs with 2 tbsp (30 mL) orange juice. Season with salt and pepper.
Spray a non-stick 8-inch (20 cm) skillet with vegetable oil spray.
Heat over medium-high heat. Pour in egg mixture. As mixture sets at the edges, gently push cooked portion toward the centre with a spatula. Tilt and rotate the pan to allow uncooked egg to flow into the empty spaces.
When eggs are almost set on surface but still look moist, cover half of the omelette with one quarter of the cheese, herbs and Lilydale® Turkey Bacon. Fold the omelette in half and slide onto a warm plate to serve immediately. Repeat with remaining eggs and filling.
Always prepare several individual omelettes rather than one large omelette. You will find each will be lighter, fluffier and easier to handle.
Recipe Overview
SERVES: 4
PREP TIME: 15 minutes
COOK TIME: 20 minutes
TOTAL TIME: 35 minutes
Products in this Recipe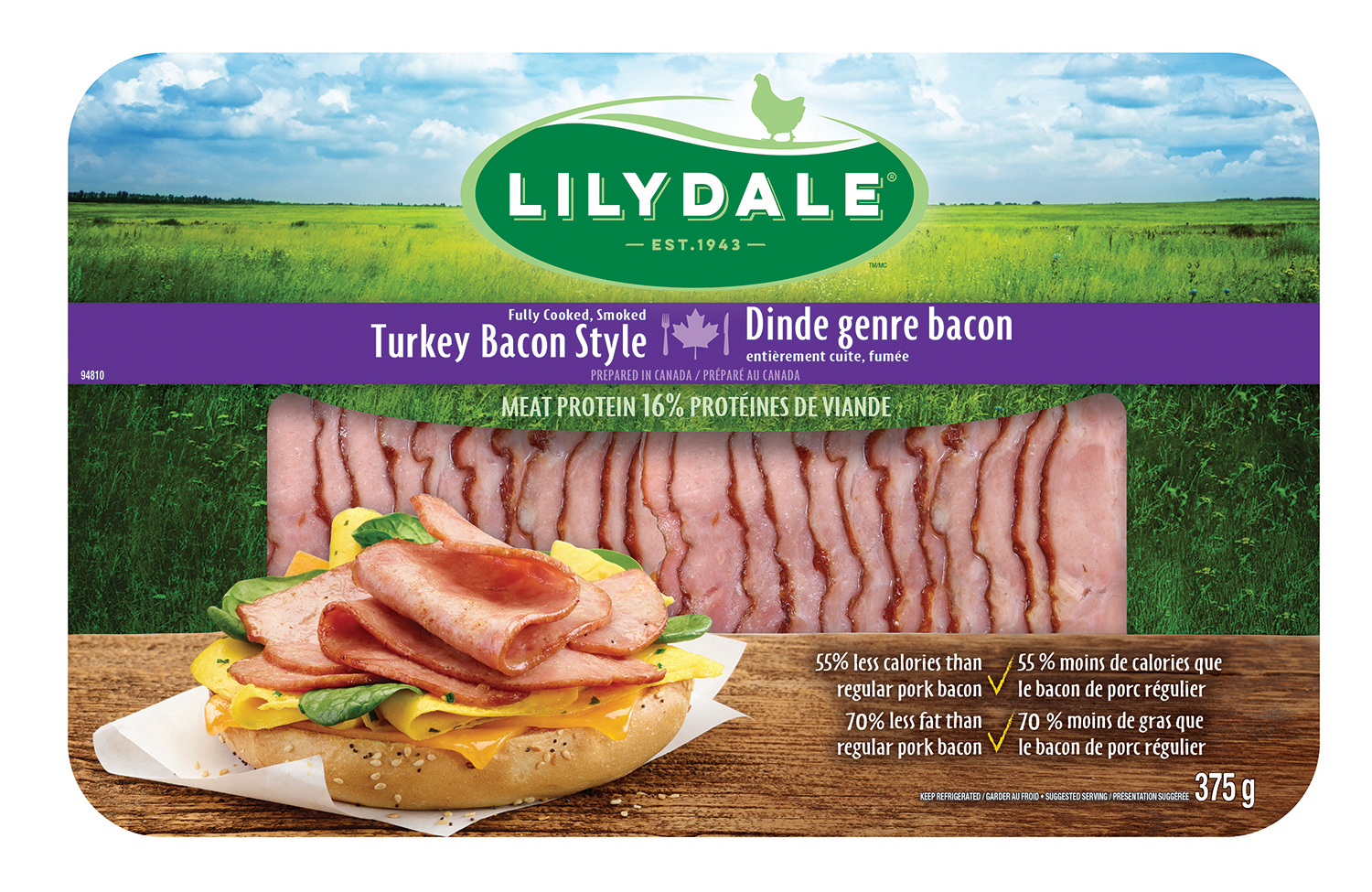 Turkey Bacon Style