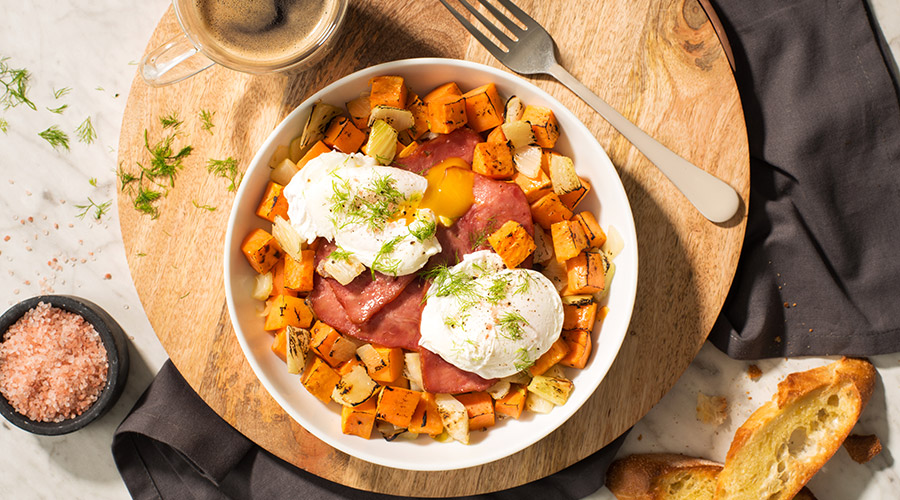 Turkey Bacon and Eggs with Sweet Potato and Fennel Hash
8 slices

1

medium bulb fennel, with fronds

2 tbsp (30 mL)

olive oil

1

onion, chopped

1

large sweet potato, diced

1/2 tsp (2 mL)

each salt and pepper

4

poached eggs
Cook Lilydale® Turkey Bacon according to package directions. Remove fronds from fennel bulb, chop and reserve. Chop fennel.
Heat oil in large skillet set over medium heat; sauté onion and fennel for about 5 minutes or until softened. Add sweet potato; sprinkle salt and pepper over top. Sauté for 12 to 15 minutes or until sweet potato is tender and golden; spoon onto plates. Top each with two slices of Lilydale® Turkey Bacon and poached egg. Garnish with reserved fennel fronds.
To poach eggs, fill saucepan with enough water to come 3 inches (8 cm) up side. Heat until water simmers gently; stir in 1 tsp (5 mL) vinegar. Break each egg into small dish; holding dish just above simmering water, slip each egg into water. Cook, in barely simmering water, for 3 to 5 minutes or until the white is set and yolk is cooked to desired doneness. Remove eggs with slotted spoon; drain well on paper towel.
Recipe Overview
SERVES: 4
PREP TIME: 20 minutes
COOK TIME: 25 minutes
TOTAL TIME: 45 minutes
Products in this Recipe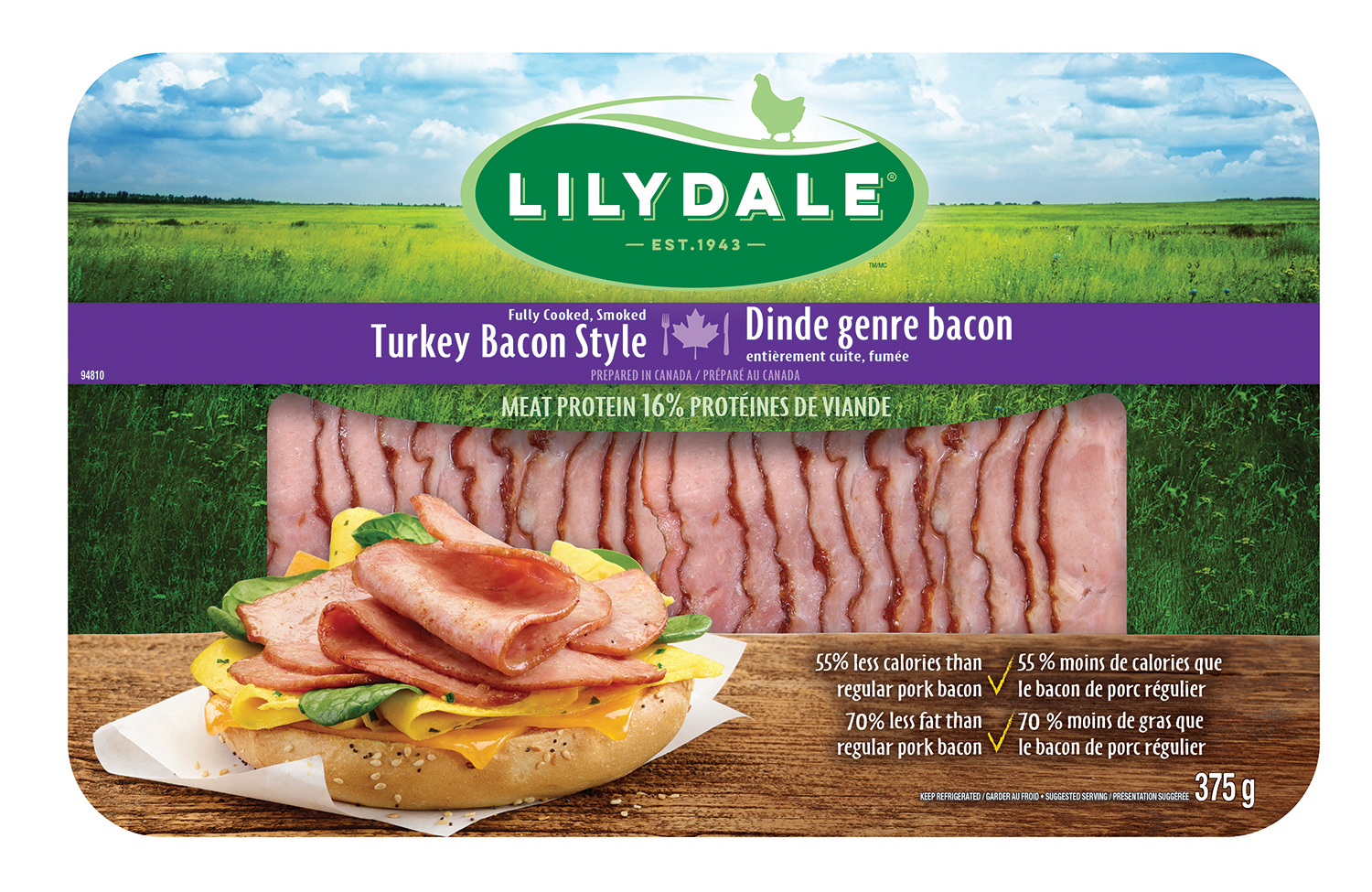 Turkey Bacon Style