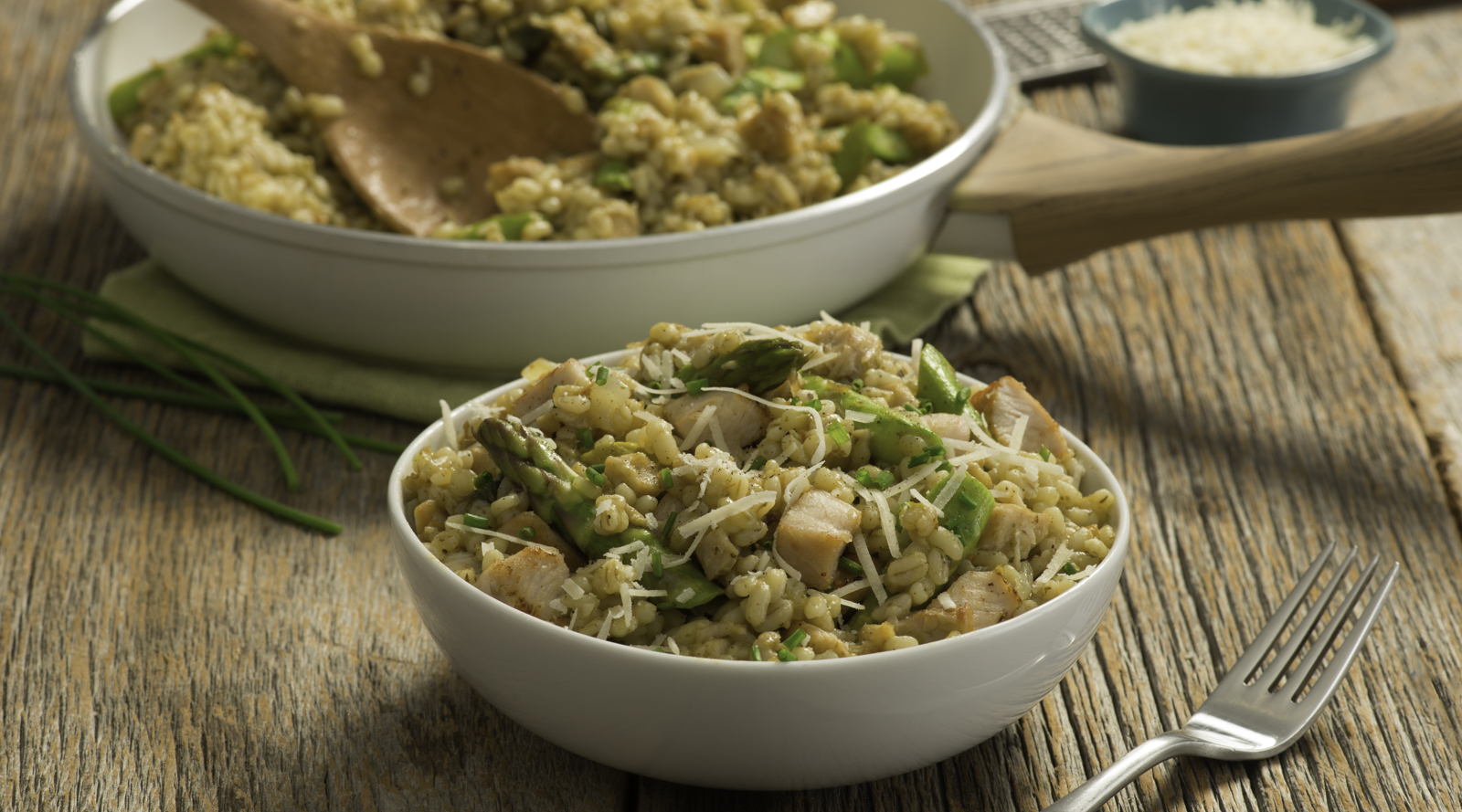 Herbed Turkey and Asparagus Barley Risotto
Dress up dinner and still keep it wholesome by swapping whole grain barley for the classic white rice. And by using Lilydale® Oven-roasted Turkey and prepared pesto, this complete meal will be on the table within the hour.
1 pkg (300 g)

5 cups (1.25 L)

sodium-reduced chicken broth

1 tbsp (15 mL)

butter

1 tbsp (15 mL)

olive oil

1

onion, finely chopped

2

large cloves garlic, minced

1 1/2 cups (375 mL)

barley

1/3 cup (75 mL)

prepared pesto

1/4 tsp (1 mL)

each salt and pepper

1 cup (250 mL)

white wine

2 cups (500 mL)

asparagus pieces (1 inch/2.5 cm long pieces)

1/2 cup (125 mL)

grated Parmesan cheese

2 tbsp (30 mL)

snipped fresh chives
In saucepan set over medium-high heat, bring broth to boil. Reduce heat to maintain low simmer.
Heat butter and oil in Dutch oven or large saucepan set over medium heat; cook Lilydale® Oven Roasted Carved Turkey Breast Strips and onion for 3 to 5 minutes or until softened. Add garlic; cook for about 1 minute or until fragrant.
Stir in barley, pesto, salt and pepper. Cook for about 2 minutes or until well coated. Stir in wine; simmer for 3 to 5 minutes or until almost completely evaporated.
Add broth, 1/2 cup (125 mL) at a time; cook, stirring frequently after each addition until liquid is absorbed before adding more and adding asparagus along with the last addition of broth, for 30 to 35 minutes or until barley is tender but still slightly firm. Remove from heat; stir in Parmesan. Divide evenly among 4 bowls. Garnish with chives. Serve immediately.
When asparagus is out of season, try this recipe with frozen peas, baby spinach or chopped green beans.

White wine can be omitted and replaced with additional broth for a family-friendly dish if desired.


Recipe Overview
SERVES: 4
PREP TIME: 10 minutes
COOK TIME: 50 minutes
TOTAL TIME: 1 hour
Products in this Recipe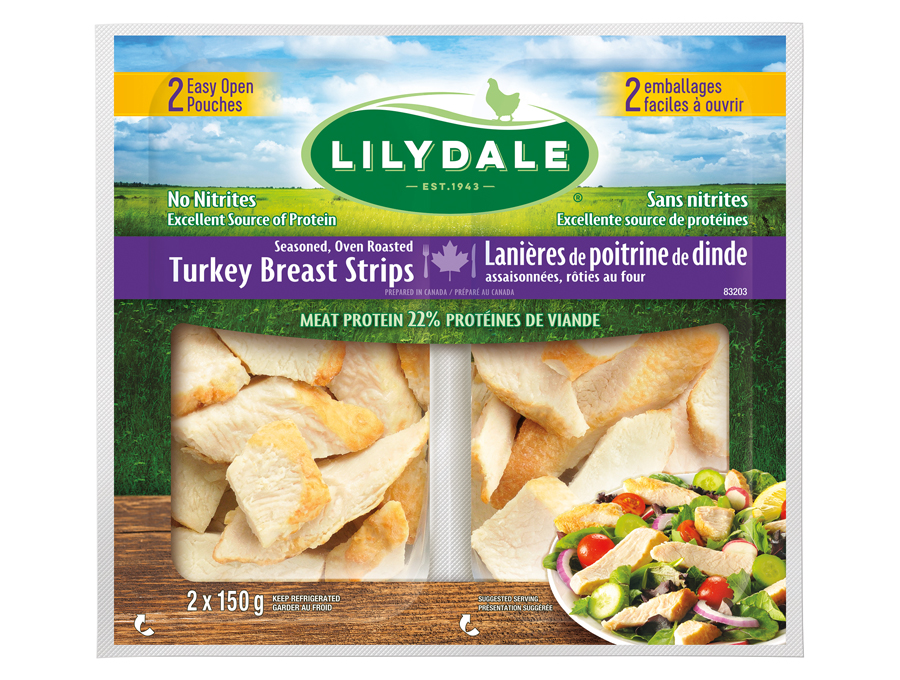 Oven Roasted Turkey Breast Strips