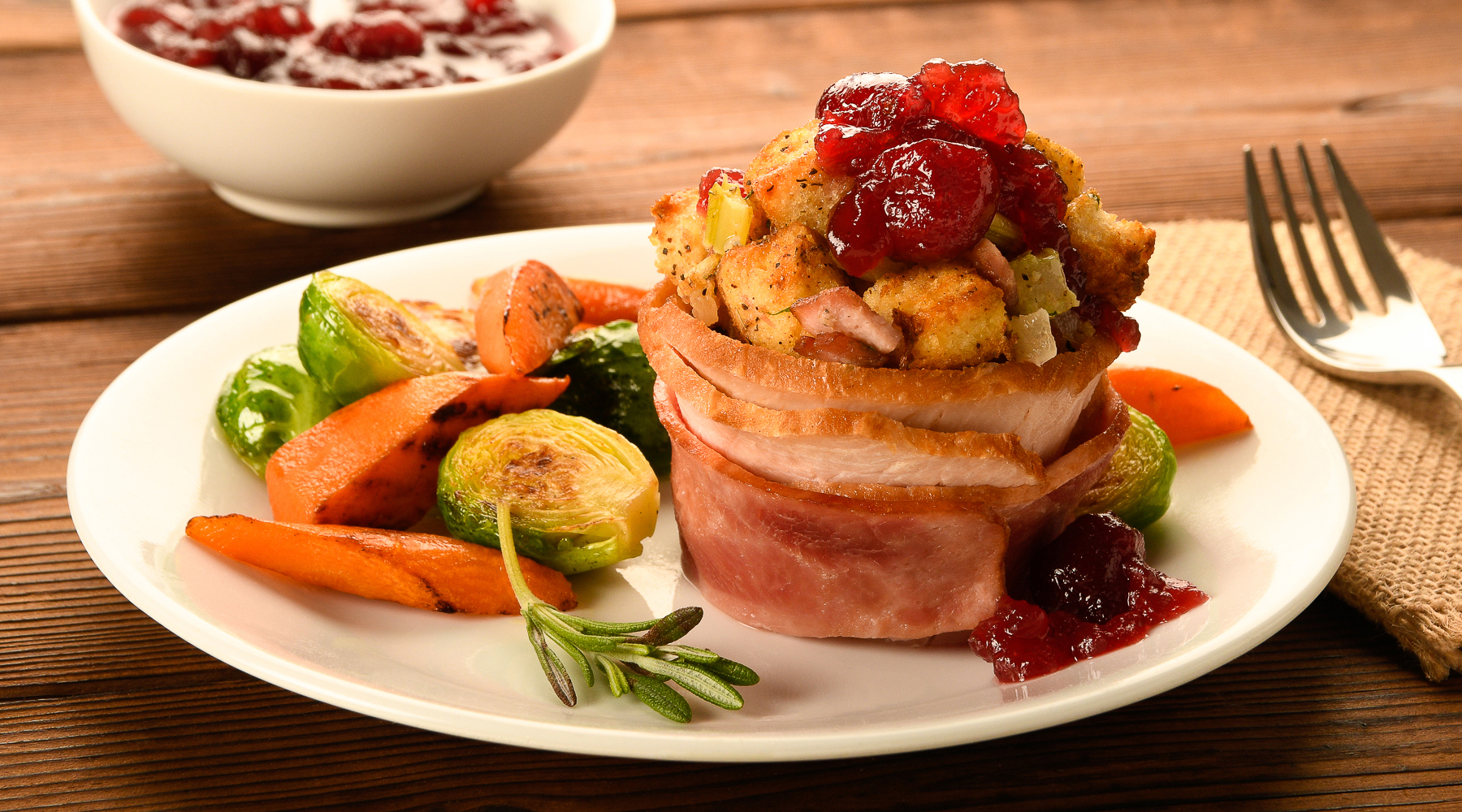 Turkey and Bacon Stuffing Cups with Cranberry Sauce
Make this for your next party and you'll be the talk of the town! Perfect combination of a turkey dinner all in bite size format.
1 pkg (300 g)

12 strips (300 g)

Stuffing:

8

bread slices, cubed

1/4 cup (60 mL)

butter

1

small onion, diced

1

celery stock, diced

6 strips (150 g)

2 tsp (10 mL)

fresh parsley, chopped

1/2 tsp (2 mL)

each salt and pepper

2 tsp (10 mL)

dried sage

2

eggs

3/4 cup (175 mL)

milk
Pre-heat oven to 350°F (175°C).
Cut bread into desired size cubes and then spread out over a large baking sheet and toast in the oven for 8 – 10 minutes. Set aside till bread cubes are room temperature.
To make the stuffing, place butter, onions, celery and finely chopped Lilydale® Turkey Bacon Style in a pan and sauté on medium-high heat for 8-10 minutes. Remove from heat and add parsley, salt, pepper and sage. Stir well, then set aside.
In a bowl, whisk together eggs and milk.
Place bread cubes in a deep pan or wide bowl and scatter in the onion and turkey bacon mixture. Stir lightly to combine the ingredients evenly. Then drizzle the egg and milk mixture on top and stir lightly but thoroughly. Set aside.
Spray muffin tin lightly with cooking spray. Place two strips of turkey bacon, (cut from one turkey bacon strip) in each cavity, forming a circular cup shape. Then place two slices of Lilydale® Oven Roasted Turkey Breast Slices in each cavity forming another circular cup shape. Fill each cavity evenly with the stuffing. Cover with a sheet of foil, and bake for 35 minutes covered, then remove foil and bake uncovered for the remaining 10 minutes.
After removing from oven, let rest for 10 minutes. Remove turkey and bacon stuffing cups from muffin tin, place a dollop of cranberry sauce on top, and serve.
Recipe Overview
SERVES: 12
PREP TIME: 15 minutes
COOK TIME: 45 minutes
TOTAL TIME: 60 minutes
Products in this Recipe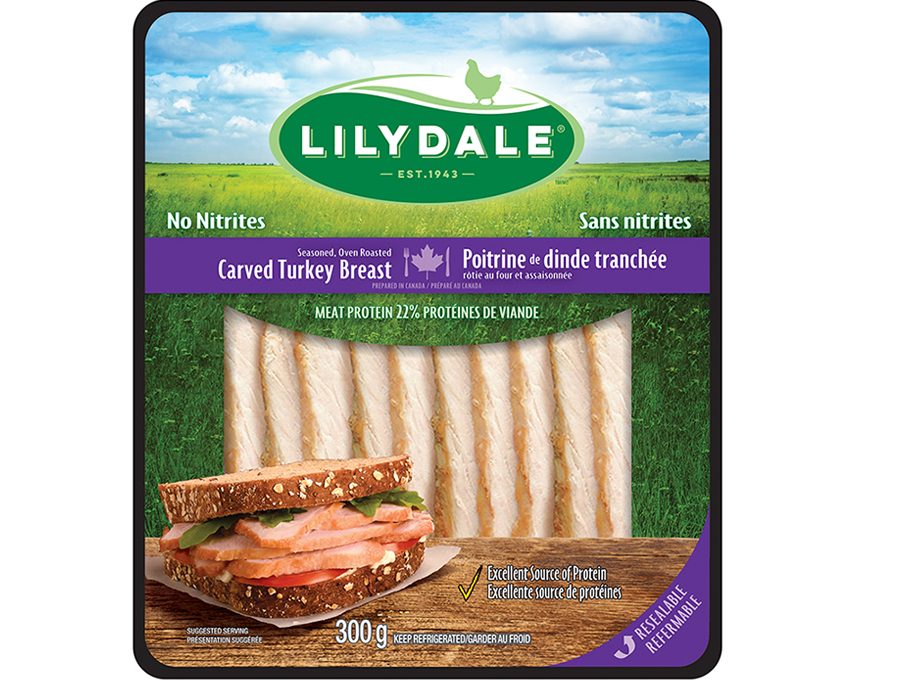 Oven Roasted Carved Turkey Breast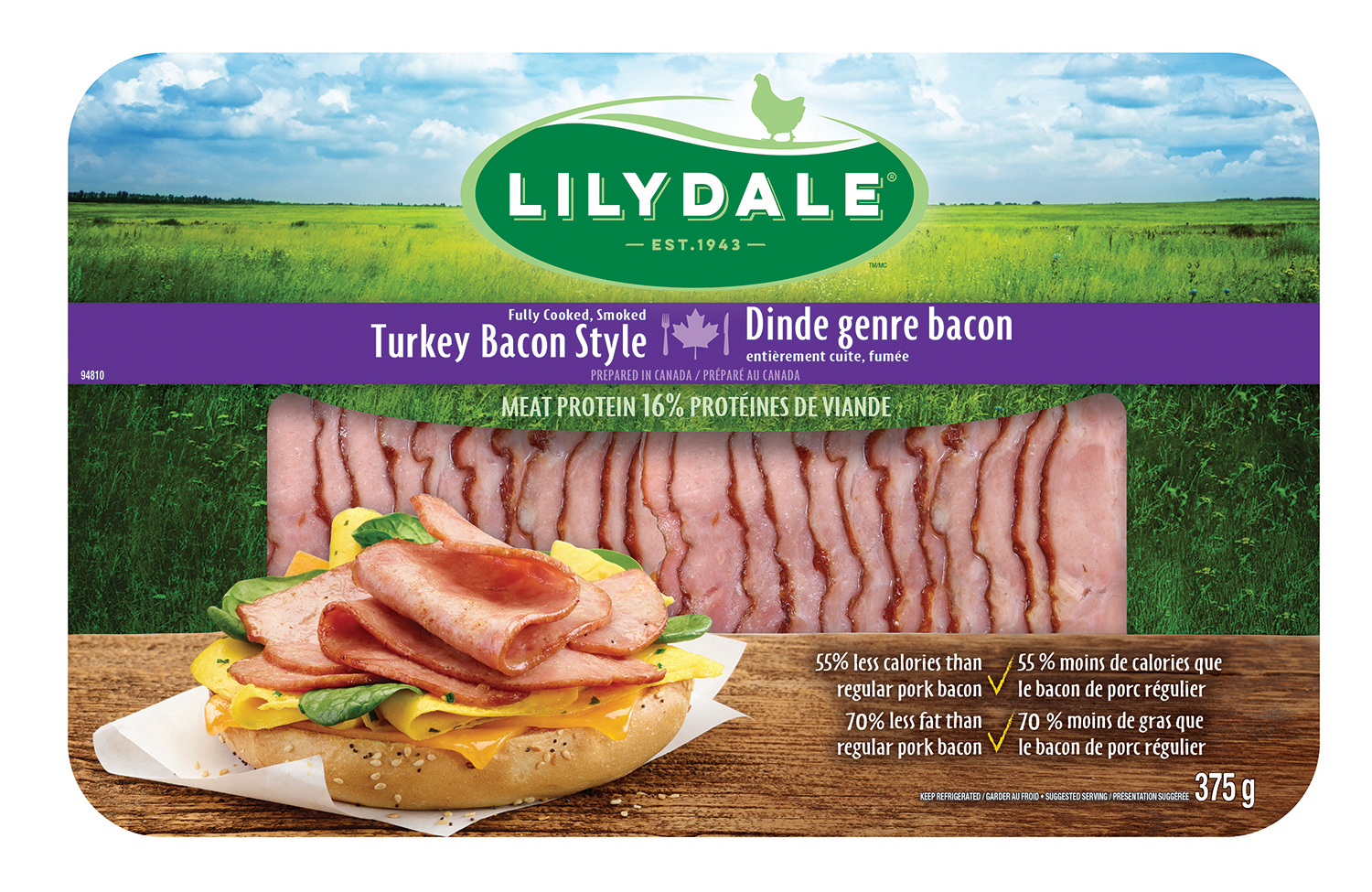 Turkey Bacon Style