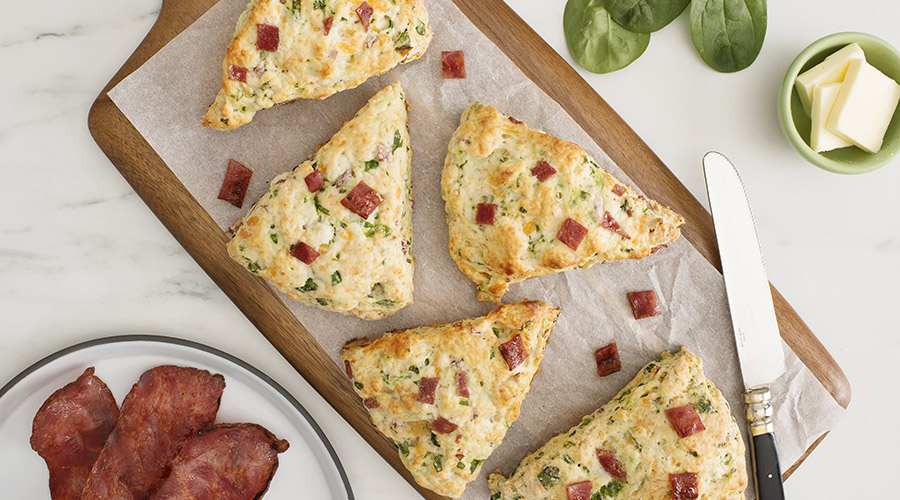 Turkey Bacon, Spinach and Cheddar Biscuits
These light, savoury biscuits are heavenly served with softened butter, apple butter or simply on their own.
6 slices

1/2 cup (125 mL)

cold butter

2 cups (500 mL)

all-purpose flour

2 tbsp (30 mL)

granulated sugar

4 tsp (20 mL)

baking powder

3/4 tsp (4 mL)

salt

1/2 tsp (2 mL)

coarsely ground pepper

1 cup (250 mL)

shredded aged Cheddar cheese

1 cup (250 mL)

finely chopped baby spinach

1 1/4 cups (300 mL)

buttermilk, divided
Preheat oven to 400°F (200°C). Line baking tray with parchment paper; set aside.
Using box grater, shred cold butter. In large bowl, stir together flour, sugar, baking powder, salt and pepper. Using pastry blender or fingertips, cut in butter until it resembles coarse meal.
Stir in cheese, spinach and diced Lilydale® Turkey Bacon until evenly distributed. Reserve 1 tbsp (15 mL) buttermilk and set aside. Stir remaining buttermilk into butter and flour mixture until ragged dough forms.
On floured work surface, knead dough for 7 to 10 times or just until dough comes together. Pat into 1-inch (2.5 cm) thick round disk; cut into 10 wedges. Arrange on prepared baking sheet; brush with remaining buttermilk.
Bake for about 20 minutes or until golden brown. Let cool on baking sheet for 2 minutes. Transfer directly to rack; let cool slightly and enjoy warm or let cool completely.
Use these biscuits to make the ultimate breakfast sandwiches.

Substitute smoked Gouda or Asiago cheese for Cheddar cheese if desired.
Recipe Overview
SERVES: 10
PREP TIME: 20 minutes
COOK TIME: 20 minutes
TOTAL TIME: 40 minutes
Products in this Recipe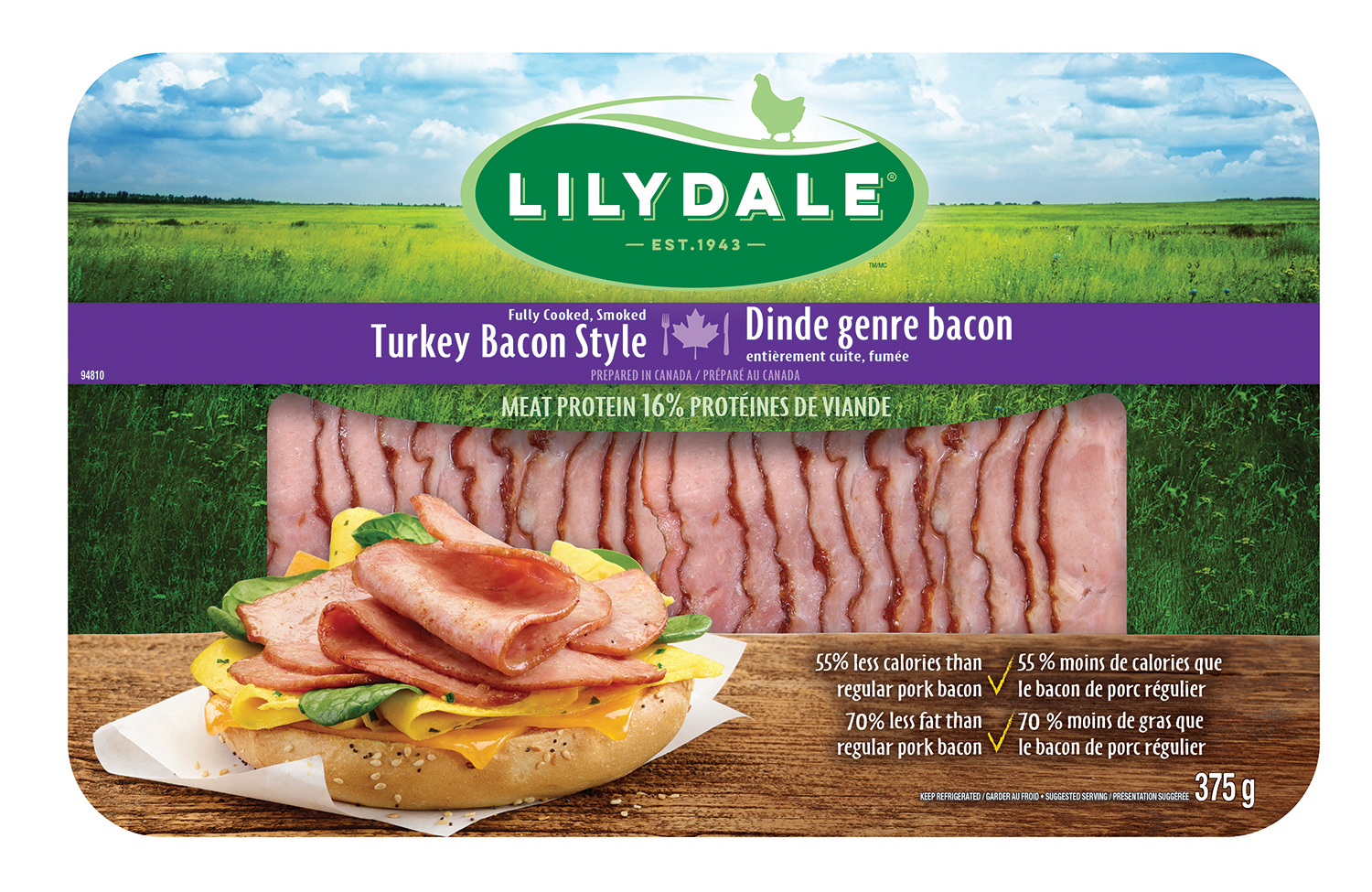 Turkey Bacon Style