Zucchini Noodle Carbonara
Made with Lilydale® Turkey Bacon and spiralized zucchini noodles, this take on a classic carbonara is low-carb and gluten-free.
1 package (375 g)

3

egg yolks

3/4 cup (175 mL)

grated Parmesan cheese, divided

3 tbsp (45 mL)

olive oil

3

cloves garlic, minced

8 cups (2 L)

zucchini spiralized noodles

1/3 cup (75 mL)

35% whipping cream

1/2 tsp (2 mL)

cracked pepper

1/4 tsp (1 mL)

salt

2 tbsp (30 mL)

finely chopped fresh chives
Whisk together egg yolks and 1/2 cup (125 mL) Parmesan cheese in large bowl; set aside.
Heat oil in large skillet set over medium heat; cook Lilydale®Turkey Bacon for about 5 minutes or until golden brown. Add garlic; cook for 1 minute. Stir in zucchini spiralized noodles; cook for about 2 minutes or until well coated and just starting to soften. Stir in 1/3 cup (75 mL) water and cream. Bring to boil; simmer for 2 to 3 minutes.
Add egg yolk mixture; toss to combine. Season with pepper and salt. Sprinkle with remaining cheese and chives.
Add cooked peas or halved grape tomatoes to zucchini spiralized noodles if desired.



Recipe Overview
SERVES: 4
PREP TIME: 10 minutes
COOK TIME: 15 minutes
TOTAL TIME: 25 minutes
Products in this Recipe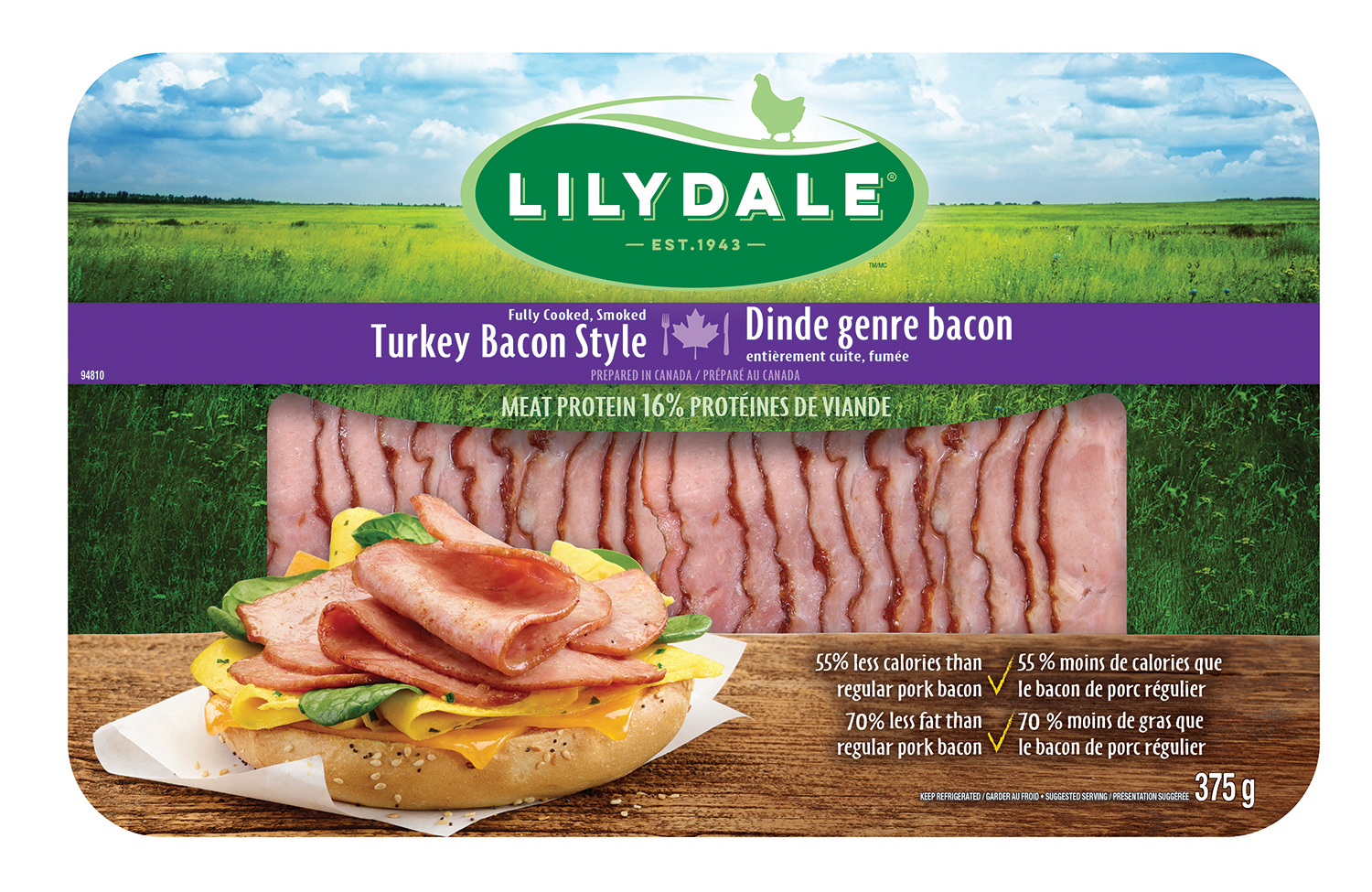 Turkey Bacon Style