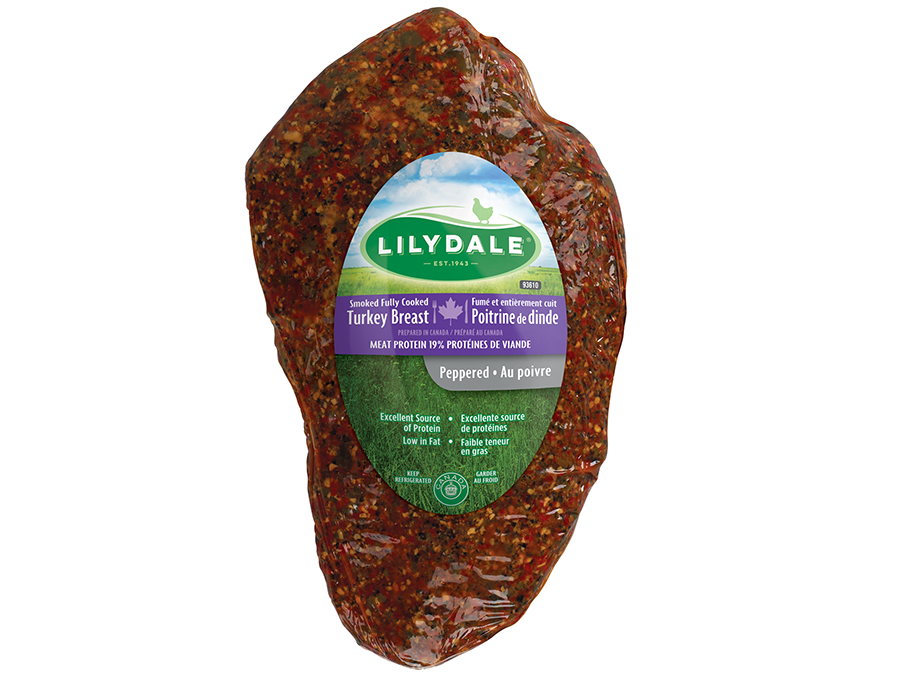 Peppered Smoked Turkey Breast
Seasoned with a multi-pepper coating, this Smoked Peppered Turkey Breast Roast is for those looking for the robust flavour of pepper with their turkey. Low in fat and perfect served cold, on sandwiches or in wraps. Available at the full service deli counter.
Turkey breast, Water, Dehydrated vegetables (red and green bell peppers, garlic), Salt, Potassium lactate, Sugars (dextrose, sugar, icing sugar), Spices, Sodium phosphate, Smoke flavour, Sodium diacetate, Sodium erythorbate, Sodium nitrite, Smoke. May contain Egg.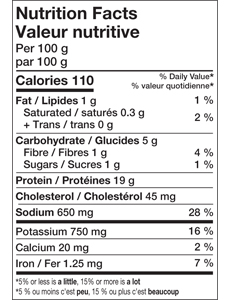 Refer to the package for the most accurate and up to date ingredients and nutritionals.
Love Peppered Smoked Turkey Breast?
Try these products.