Breakfast Sausage Quiche
This easy quiche makes a delicious breakfast or brunch everyone will love.
6

1

frozen pie crust

1 cup

shredded Cheddar cheese

1/2 cup

milk

1/4 cup

green onions

1 1/2 cups

Half-and-Half milk

3

eggs

1 tsp

fresh basil leaves
Cook Lilydale® Breakfast Turkey Sausages for approximately 6 minutes, turning occasionally. Cut into pieces when cooled.
Pre-heat oven to 350°F (180°C).
3. In the frozen pie crust, sprinkle cheese, broken up Lilydale® Breakfast Turkey Sausages and chopped green onions.
In small bowl, beat half-and-half and eggs with fork or whisk and add basil.
Pour cream and egg mixture into the frozen crust over the Breakfast Turkey Sausage, cheese and green onions.
Bake for 40 minutes and let stand 10 minutes.
Enjoy!
To prepare prior to serving, cook for 20 minutes and refrigerate. When ready to serve, preheat oven to 350°F (180°C) and bake for 15 minutes.
Recipe Overview
SERVES: 8
PREP TIME: 20 minutes
COOK TIME: 35 minutes
TOTAL TIME: 55 minutes
Products in this Recipe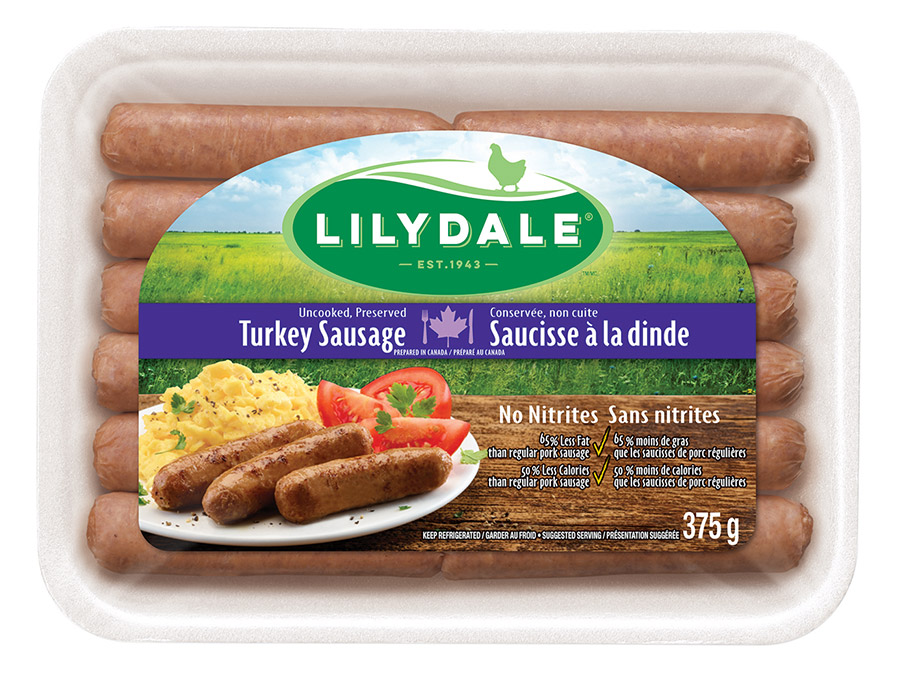 Breakfast Turkey Sausages