Creamy BLT Dip
Served with crackers and veggies, this yummy dip will wow your taste buds.
1 pkg (375 g)

6 oz (175 g)

brick-style plain cream cheese, softened

3/4 cup (175 mL)

sour cream

2 tbsp (30 mL)

lemon juice

1 tbsp (15 mL)

Dijon mustard

2

cloves garlic, minced

1/2 tsp (2 mL)

paprika

1/4 tsp (1 mL)

each salt and pepper

3/4 cup (175 mL)

tomatoes, diced

2 tbsp (30 mL)

fresh chives, finely chopped

12

whole wheat crackers

2

carrots, cut into sticks

2

stalks of celery, cut into sticks

1

red pepper, cut into sticks

1 cup (250 mL)

cucumber slices
Prepare Lilydale®Turkey Bacon Style according to package directions. Let cool, then chop.
Beat together cream cheese, sour cream, lemon juice, mustard, garlic, paprika, salt and pepper until smooth. Fold in chopped Lilydale®Turkey Bacon Style, tomatoes and chives.
Serve dip with crackers, carrots, celery, red pepper and cucumber.
Use any leftover dip as a spread for sandwiches.

Recipe Overview
SERVES: 6
PREP TIME: 15 minutes
COOK TIME: 10 minutes
TOTAL TIME: 25 minutes
Products in this Recipe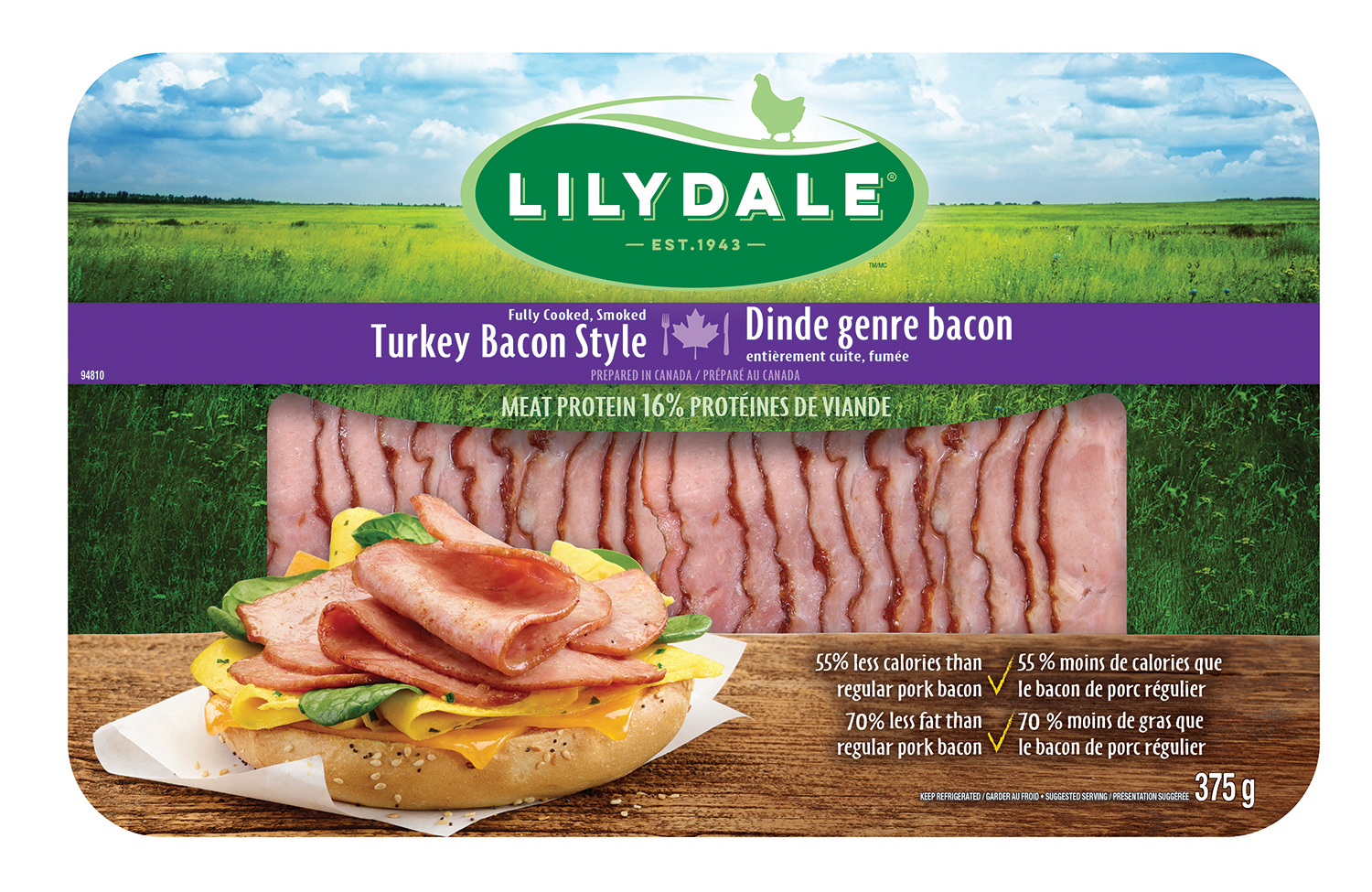 Turkey Bacon Style