Eggplant and Sausage Pizza Snacks
These fun mini eggplant pizzas are sure to please any hungry crowd. Serve as a snack, appetizer or even as a light lunch.
1 package (500 g)

2

small eggplants

2 tbsp (30 mL)

olive oil

1/4 tsp (1 mL)

each salt and pepper

1 cup (250 mL)

tomato sauce

1/2 tsp (2 mL)

dried oregano

1 1/2 cups (375 mL)

shredded mozzarella cheese

2 tbsp (30 mL)

fresh parsley, finely chopped
Preheat oven to 425˚F (220˚C). Trim ends of eggplants; cut crosswise into 1/2-inch (1 cm) thick slices to make 16 rounds, varying in diameter. Brush eggplants all over with oil; season with salt and pepper.
Arrange in single layer on parchment paper–lined baking sheet; bake for 15 to 20 minutes or until golden and tender. Meanwhile, cook Lilydale®Mild Italian Turkey Sausages according to package directions; once cooked, slice sausages into rounds.
Preheat broiler. Transfer eggplant rounds to foil-lined baking sheet; layer tomato sauce, oregano, cheese and Lilydale®Mild Italian Turkey Sausages on top. Broil for 1 to 2 minutes or until cheese melts. Sprinkle with parsley.
Smaller eggplants have less seeds, so they are sweeter in flavour.

Make sure to cook eggplant rounds until tender, otherwise they will have a unpleasant spongy texture.

Substitute slices of fresh mozzarella for shredded mozzarella if desired.




Recipe Overview
SERVES: 8
PREP TIME: 10 minutes
COOK TIME: 20 minutes
TOTAL TIME: 30 minutes
Products in this Recipe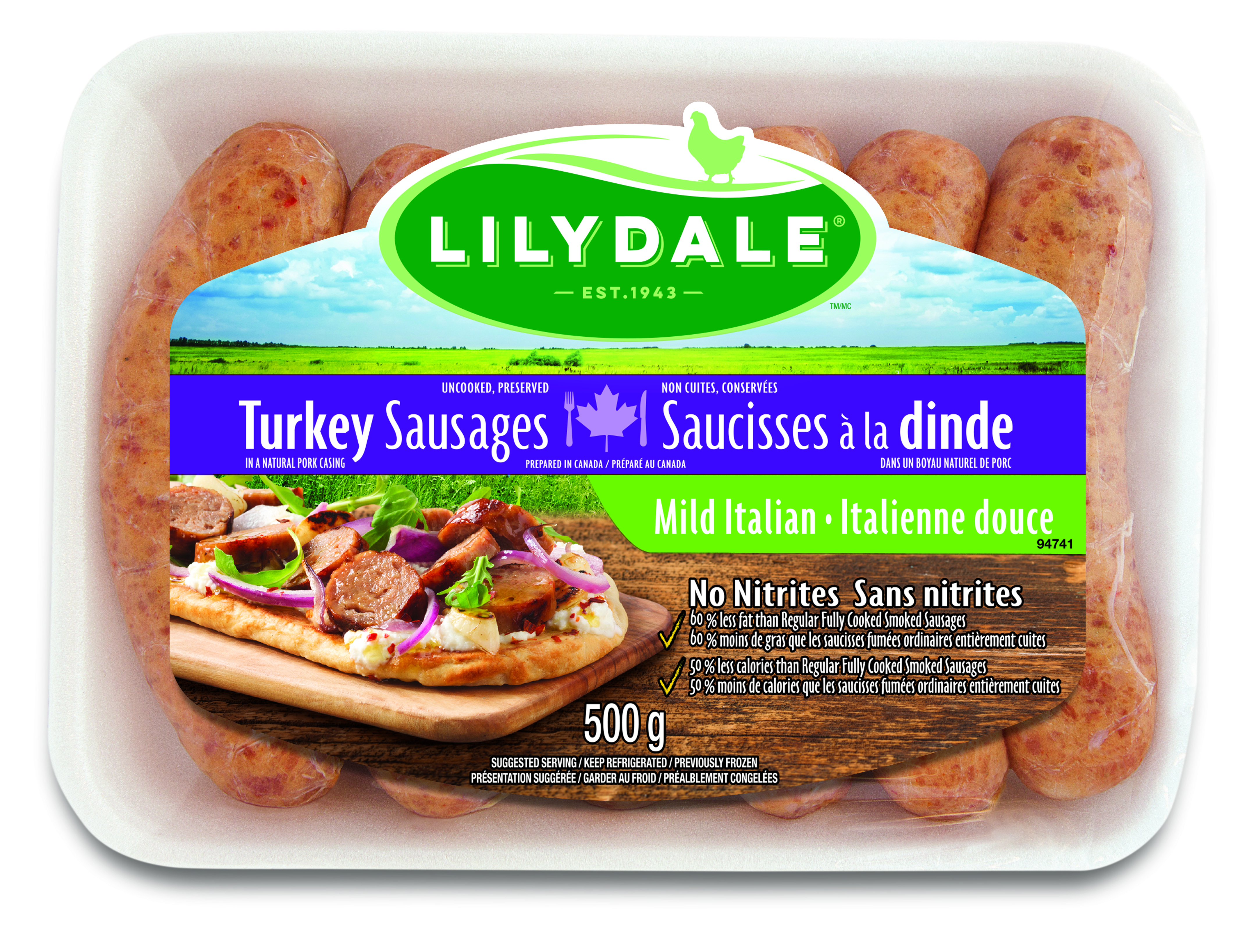 Mild Italian Turkey Sausages