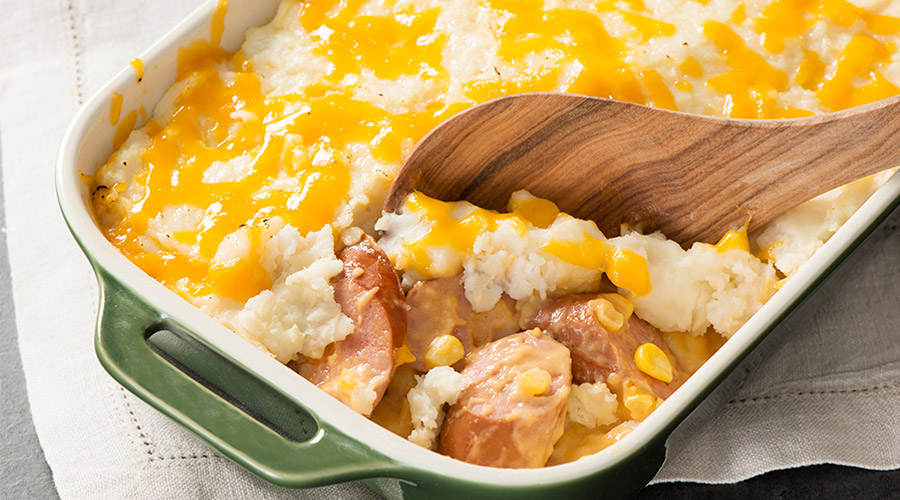 Cheesy Smokies Casserole
Casserole:

1/2 lb (225 g)

1 can (284 mL)

Cheddar Cheese Soup

1 can (341 mL)

whole kernel corn, drained and rinsed

2 tbsp (30 mL)

finely chopped onion

Topping:

1 cup (250 mL)

water

2 tbsp (30 mL)

margarine

1 1/2 cups (375 mL)

mashed potato flakes

1/2 cup (125 mL)

1% milk

1

egg, slightly beaten

1/2 cup (125 mL)

reduced-fat shredded Cheddar Cheese
Preheat oven to 350°F (175°C).
In a large bowl, combine Lilydale® Smoked Turkey Sausages, Cheddar cheese soup, corn and onion; mix well. Spoon into ungreased 2-qt. casserole; set aside.
In a medium saucepan, bring water and margarine to a boil. Remove from heat. Stir in potato flakes and milk. Whisk in egg. Spoon and spread over casserole.
Bake for 35 to 45 minutes or until golden and bubbly. Sprinkle with cheese. Bake for an additional 3 to 4 minutes of until cheese is melted.
Recipe Overview
SERVES: 4
PREP TIME: 15 minutes
COOK TIME: 50 minutes
TOTAL TIME: 65 minutes
Products in this Recipe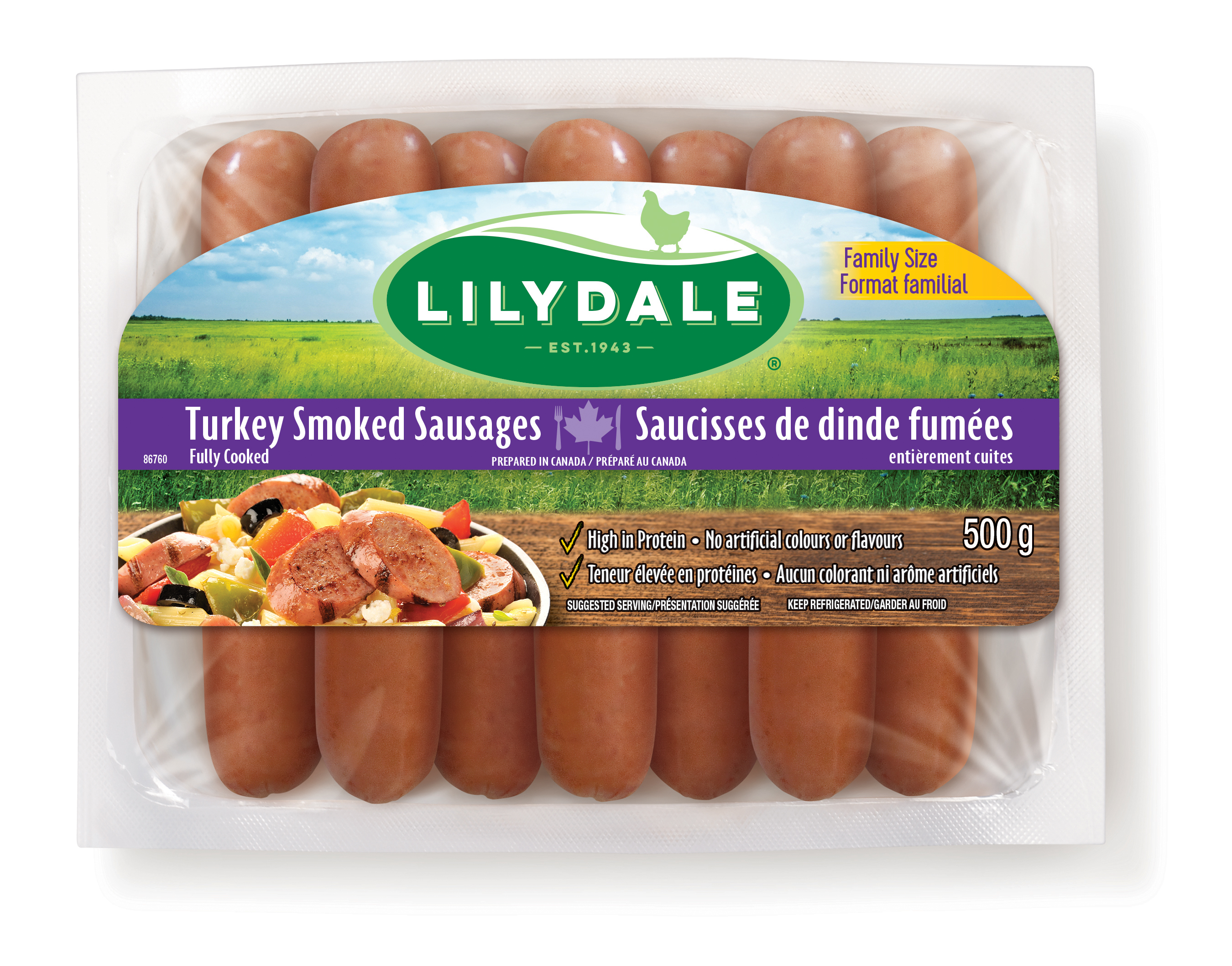 Turkey Smoked Sausages