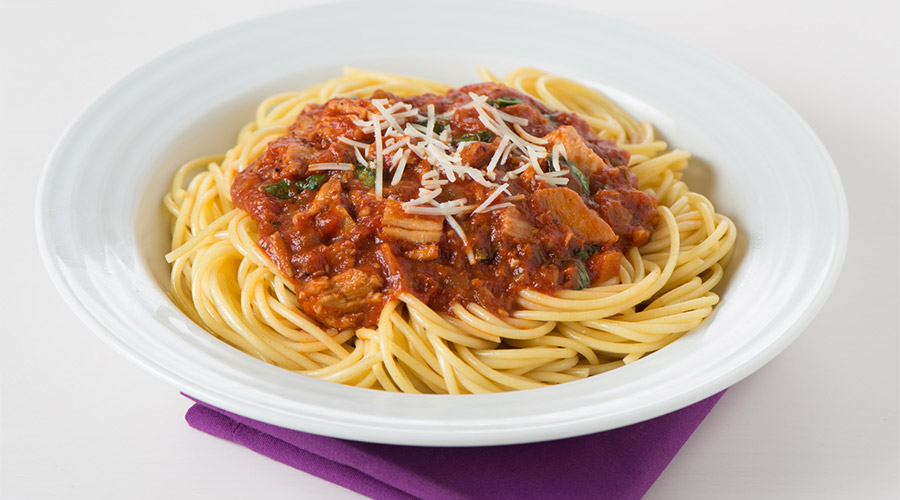 Turkey Bolognese
1/4 cup (60 mL)

olive oil

2 cups (500 mL)

finely chopped onion

1 cup (250 mL)

finely chopped carrot

1 cup (250 mL)

finely chopped celery

12

cloves garlic, finely chopped

2 tbsp (30 mL)

Italian herb blend

2 tsp (10 mL)

salt

1 tsp (5 mL)

pepper

1/2 tsp (2 mL)

hot pepper flakes

2 cans (5.5 oz)

tomato paste

1/4 cup (60 mL)

Worcestershire sauce

8 cups (2 L)

strained tomato purée

2

bay leaves

4 cups (1 L)

3 lb (1.5 kg)

pasta, cooked and drained

1/2 cup (125 mL)

torn fresh basil leaves

1 cup (250 mL)

Parmesan cheese
Heat oil in a large saucepan set over medium heat. Add the onion, carrot, celery, garlic, Italian herbs, salt, pepper and hot pepper flakes. Cook for 10 minutes or until softened. Stir in the tomato paste and Worcestershire sauce. Cook, stirring often, for 5 to 7 minutes or until deep red.
Stir in the strained tomatoes and bay leaves. Add the shredded Lilydale® Cooked Turkey Breast Roast; bring to a boil. Simmer, stirring often for 3 hours or until very thick. Remove and discard bay leaves. Toss pasta with sauce and basil. Serve with Parmesan cheese.
Sauce can be made and held in the fridge for up to 5 days or in the freezer for up to 1 month.
Recipe Overview
SERVES: 16
PREP TIME: 15 minutes
COOK TIME: 3 hours, 15 minutes
TOTAL TIME: 3 hours, 30 minutes
Products in this Recipe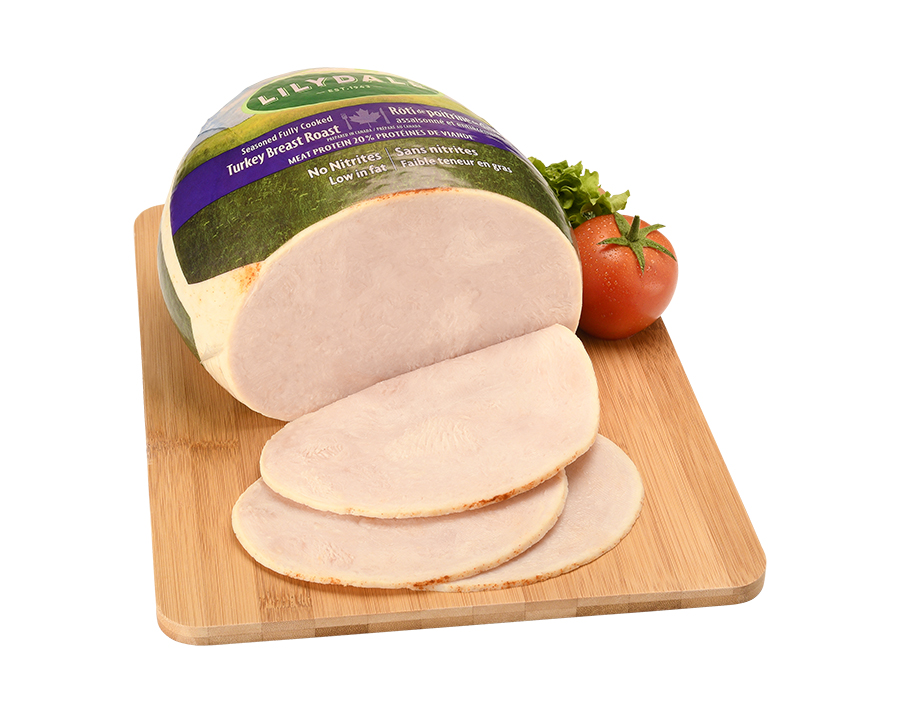 Cooked Turkey Breast Roast