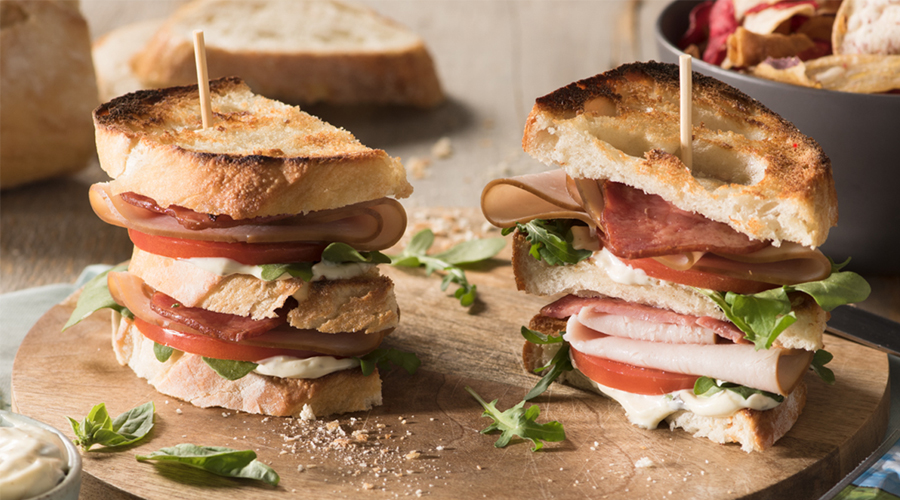 Turkey Club Sandwich
An updated twist on a classic sandwich that will be sure to hit your taste buds with a flavour explosion.
16 slices

8 slices

8 slices

tomato

2 cups (500 mL)

baby arugula

salt and pepper

Pesto Mayonnaise

1/2 cup (125 mL)

mayonnaise

2 tbsp (30 mL)

prepared basil pesto
Pesto Mayonnaise: Mix together mayonnaise and prepared pesto. Set aside.
On work surface, lay bread slices in single layer; spread with Pesto Mayonnaise. Place 4 slices of Lilydale®Oven Roasted Turkey Breast Roast on each of the 4 bread slices. Top with 2 tomato slices and 2 slices Lilydale®Turkey Bacon; arrange arugula over top. Sprinkle with salt and pepper. Cap with remaining slices of bread. Insert 2 toothpicks into each sandwich midway between centre and opposite corners. Cut each sandwich in half; serve immediately.
Replace basil pesto with sun-dried tomato pesto if desired.



Recipe Overview
SERVES: 4
PREP TIME: 5 minutes
COOK TIME: 10
TOTAL TIME: 15 minutes
Products in this Recipe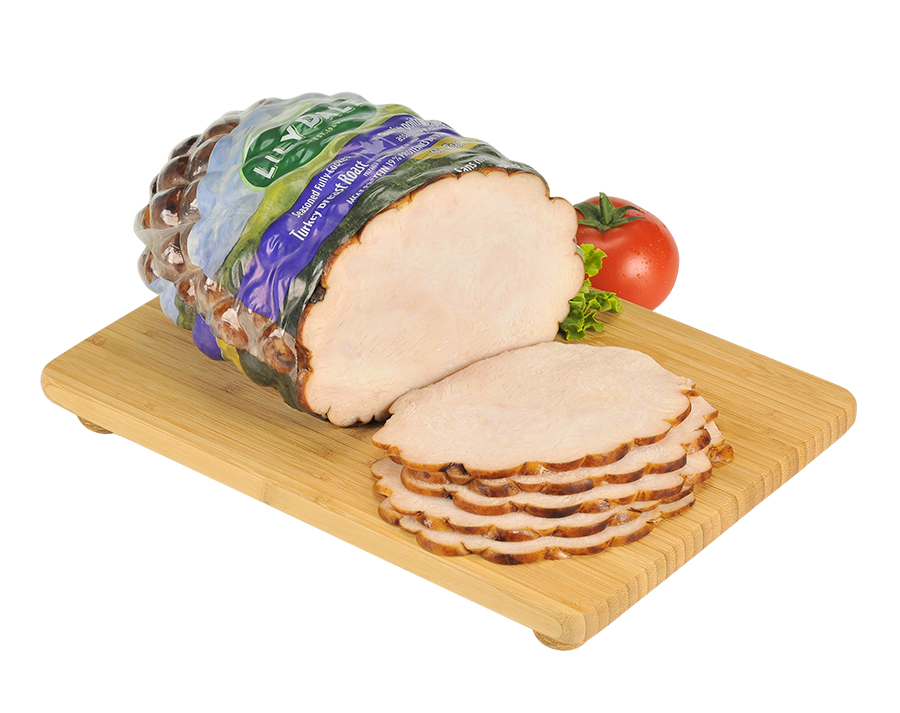 Oven Roasted Turkey Breast Roast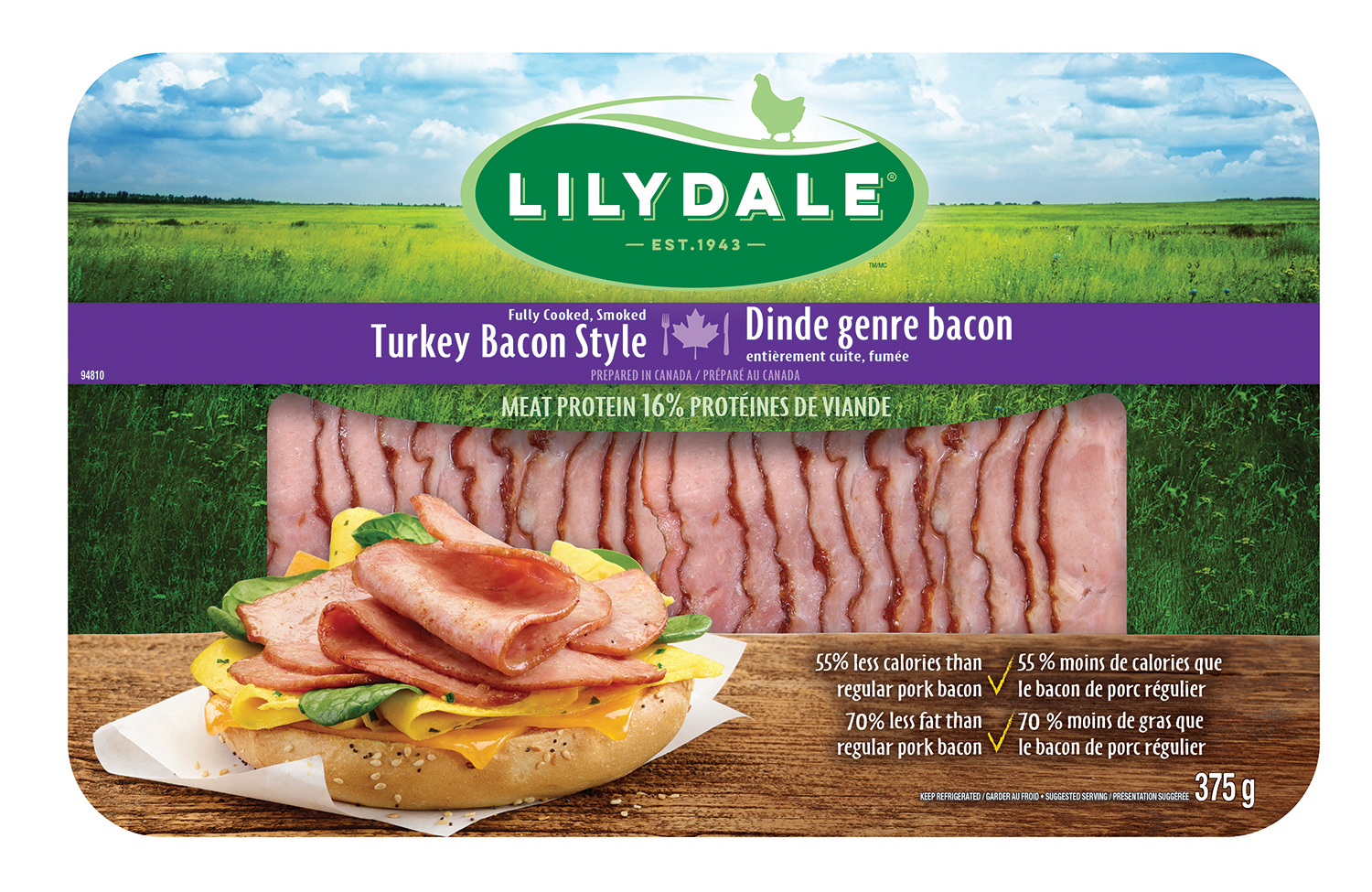 Turkey Bacon Style