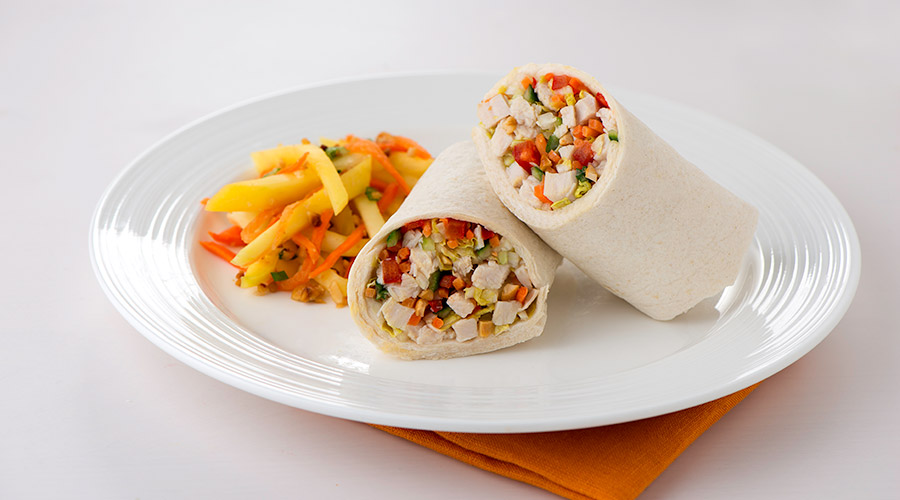 Tangy Asian Turkey Wrap
1/2 cup (125 mL)

sweet Thai chili sauce

1/4 cup (60 mL)

rice wine vinegar

1/4 cup (60 mL)

orange juice

2 tbsp (30 mL)

canola oil

3 lb (1.5 kg)

8 cups (2 L)

shredded napa cabbage

2 cups (500 mL)

shredded carrot

2 cups (500 mL)

julienned cucumber

2 cups (500 mL)

thinly sliced red pepper

1 cup (250 mL)

thinly sliced green onion

12

large flour tortillas

1 cup (250 mL)

chopped toasted cashews (optional)
Whisk chili sauce with the vinegar, orange juice and oil. Dressing can be stored in the refrigerator for up to 1 week.
Toss the chopped Lilydale® Oven Roasted Turkey Breast Roast with the cabbage, carrot, cucumber, red pepper and green onion. Toss with dressing to coat. Place 1 cup (250 mL) down the center of each tortilla, and sprinkle with cashews if desired. Wrap tortilla to enclose filling.
Hold undressed salad for up to 3 days to and prepare each wrap to order.
Recipe Overview
SERVES: 12
PREP TIME: 15 minutes
COOK TIME: 0 Minutes
TOTAL TIME: 15 minutes
Products in this Recipe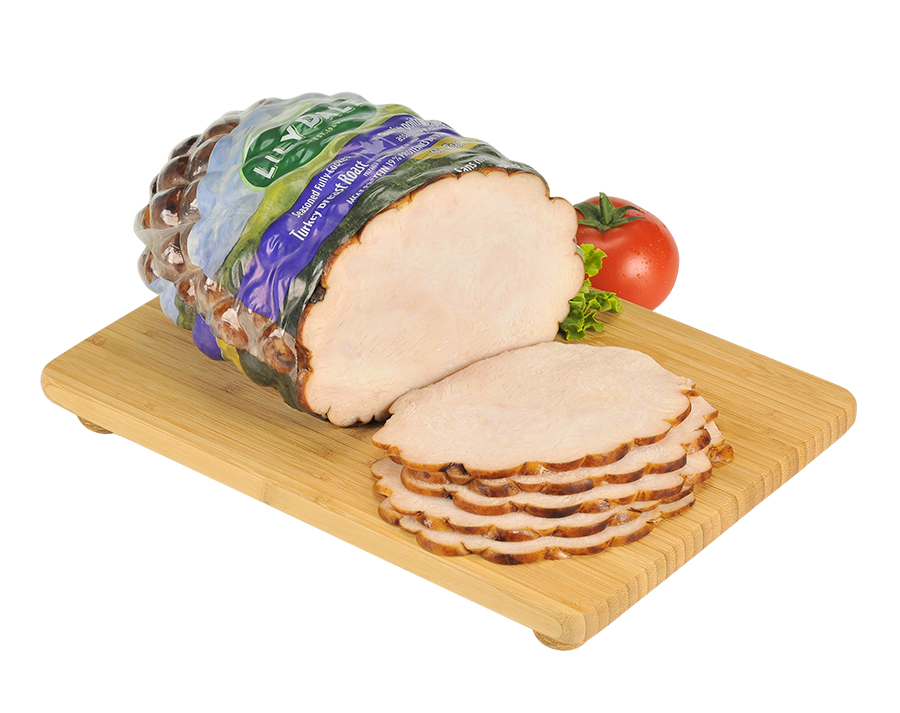 Oven Roasted Turkey Breast Roast