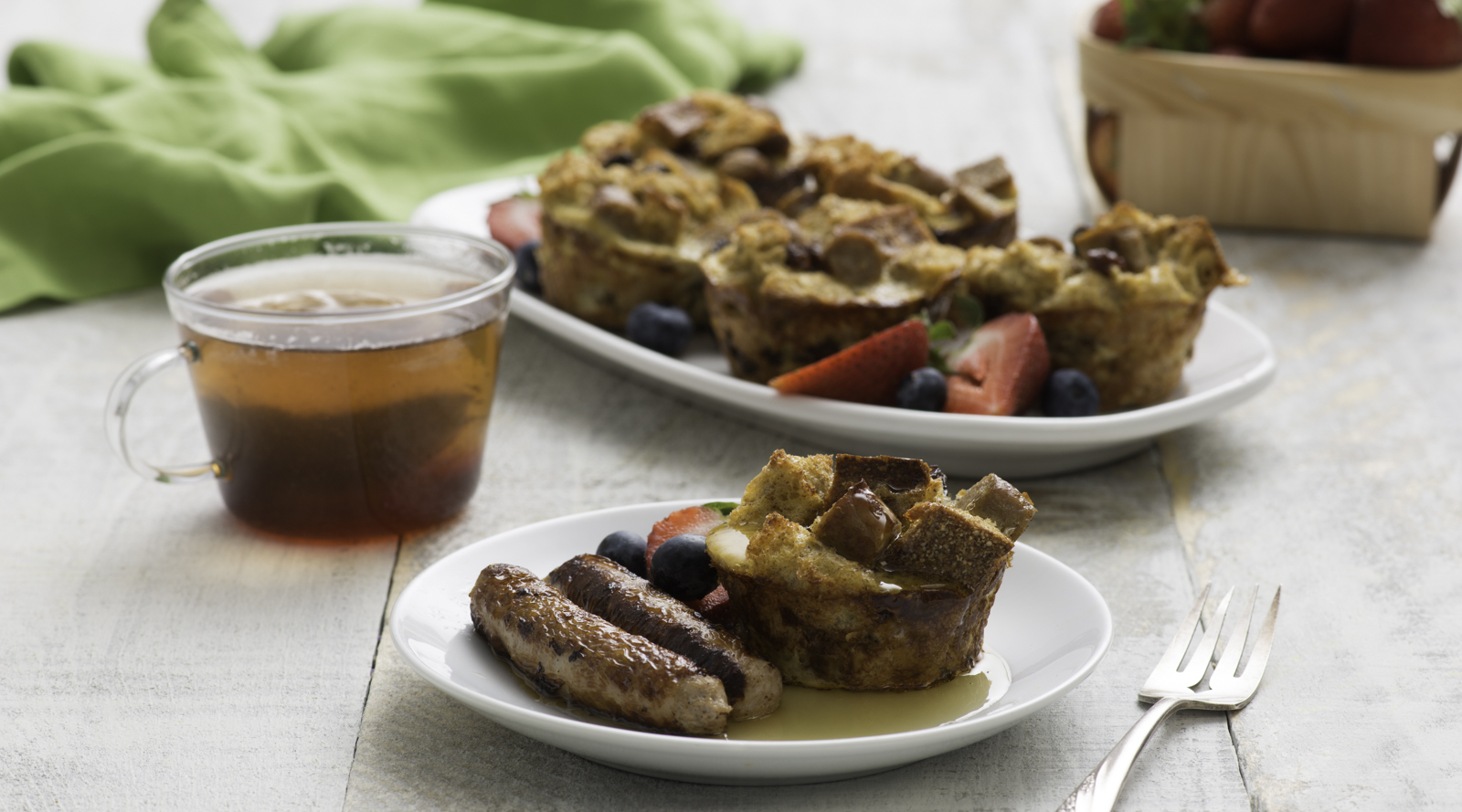 Breakfast Sausage French Toast Cups
Portable, wholesome and satisfying, these little breakfast cups can be made up to three days in advance. They will become a delicious staple for your busy mornings.
1 pkg (375 g)

6 cups (1.5 L)

day-old whole grain bread, cubed

1/4 cup (60 mL)

raisins

1 1/4 cup (300 mL)

vanilla sweetened almond milk

5

large eggs, beaten

1 tsp (5 mL)

vanilla extract

3/4 tsp (4 mL)

ground cinnamon

1/2 tsp (2 mL)

ground nutmeg

1/4 tsp (1 mL)

salt

Maple syrup (optional)
Prepare Lilydale® Breakfast Turkey Sausages according to package directions. Let cool completely. Chop into small pieces and set aside.
Preheat oven to 350F (180C). Lightly coat 12-cup muffin tin with non-stick cooking spray. In large bowl, toss together cooked Lilydale® Breakfast Turkey Sausages, bread and raisins. Whisk together almond milk, eggs, vanilla, cinnamon, nutmeg and salt; pour over bread mixture. Let stand for 5 minutes. Divide among muffin cups.
Bake for 25 to 30 minutes or until golden brown and set. Let cool for 5 minutes; remove from muffin tin. Serve warm with maple syrup (if using). Or, let cool completely; cover tightly and refrigerate for up to 3 days. Warm in microwave for 45 seconds.
Try making these breakfast cups with a variety of different breads, such as brioche, baguette, French loaf or cinnamon swirl bread.

Almond milk can be replaced with any alternative dairy beverage or whole milk.

Add up to 2 tbsp (30 mL) hemp hearts, chia seeds or flax seeds to the bread mixture for a boost of omega-3 fatty acids.

Recipe Overview
SERVES: 12
PREP TIME: 20 minutes
COOK TIME: 45 minutes
TOTAL TIME: 1 hour 5 minutes
Products in this Recipe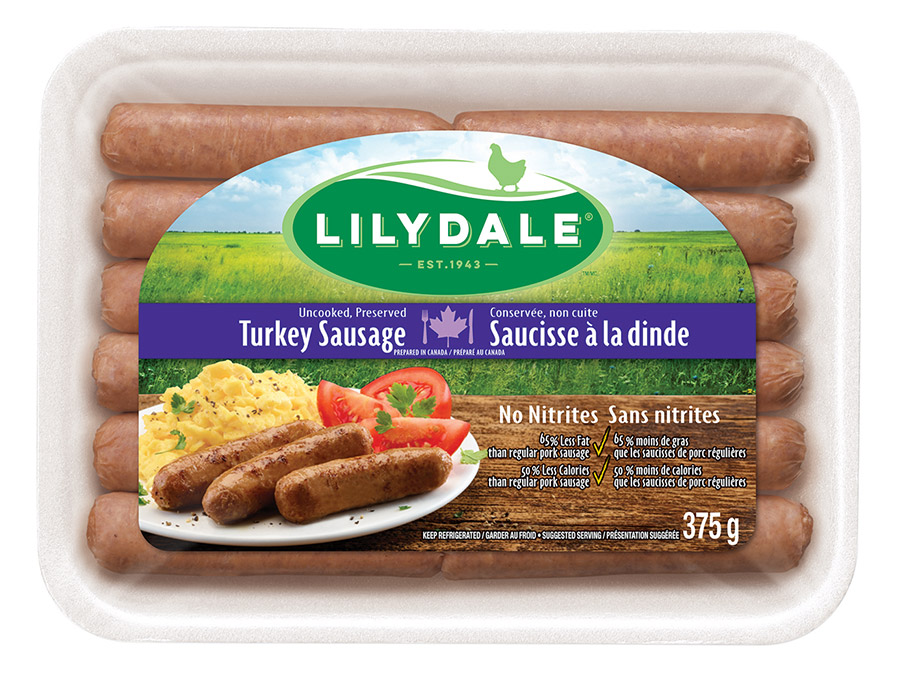 Breakfast Turkey Sausages