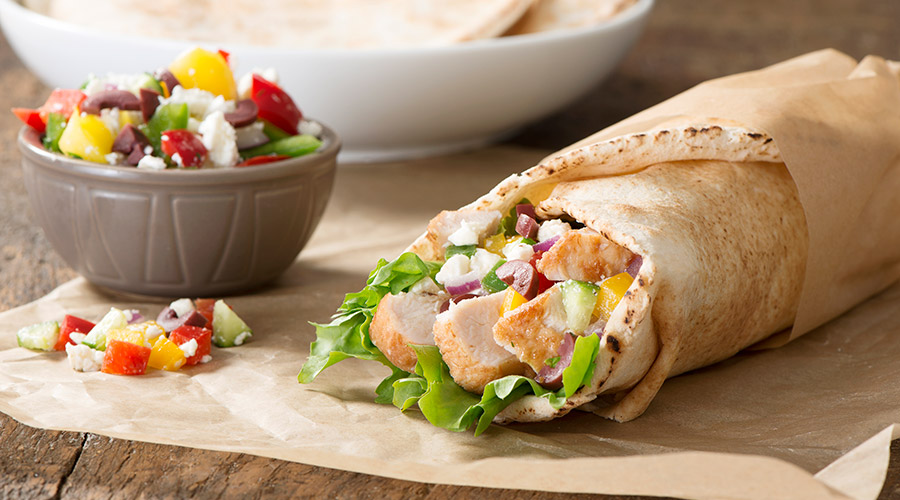 Chicken Greek Salad Pita
2 tbsp (30 mL)

Mastro® Olive oil

1 tbsp (15 mL)

lemon juice

1/2 tsp (2 mL)

oregano, chopped

1/4 tsp (1 mL)

coarsely ground black pepper

1/4 tsp (1 mL)

salt

1/2 cup (125 mL)

red onion, diced

1/2 cup (125 mL)

cucumber, mini, sliced

1/2 cup (125 mL)

each diced red, yellow & green peppers

12

Kalamata olives, pitted

2 tbsp (30 ml)

Feta cheese, crumbled

2

pita pockets, cut in half

4

leaves green leaf lettuce

1/2 package (150 g)
Place oil, lemon juice, pepper and salt into a stainless steel bowl and whisk well.
Add the onion, cucumber, peppers, olives and feta cheese to the bowl and toss well to coat all the ingredients in the dressing.
Lightly toast the pita pocket (this will make it more flexible).
Open the pita and place a lettuce leaf into the pocket.
Place 3 Lilydale®, Seasoned, Oven Roasted Carved Chicken Breast strips into each pocket and top with the vegetable, olive, feta mix.
Recipe Overview
SERVES: 4
PREP TIME: 15 minutes
COOK TIME: 0 minutes
TOTAL TIME: 15 minutes
Products in this Recipe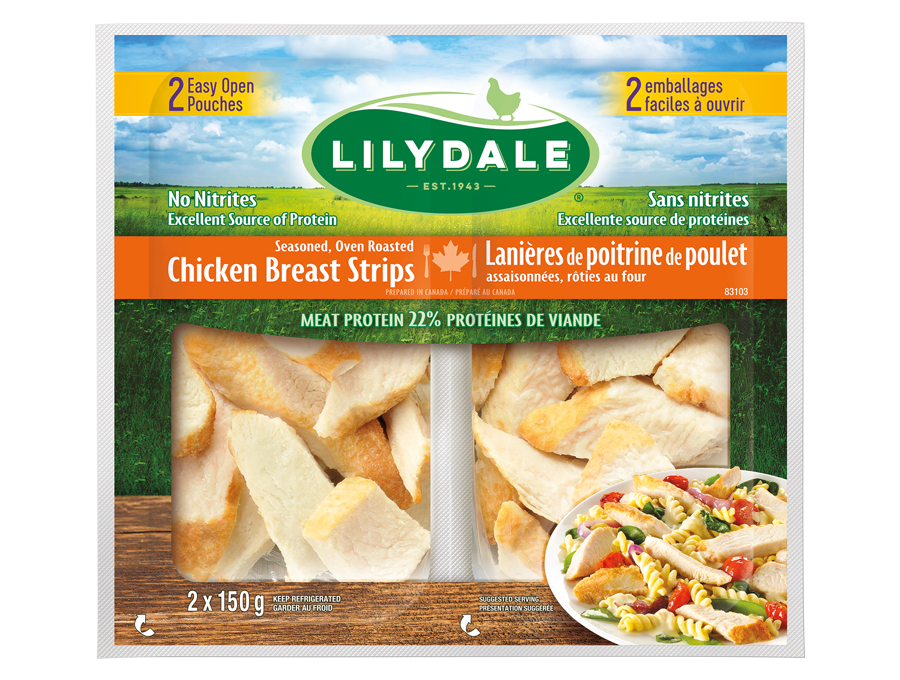 Oven Roasted Chicken Breast Strips