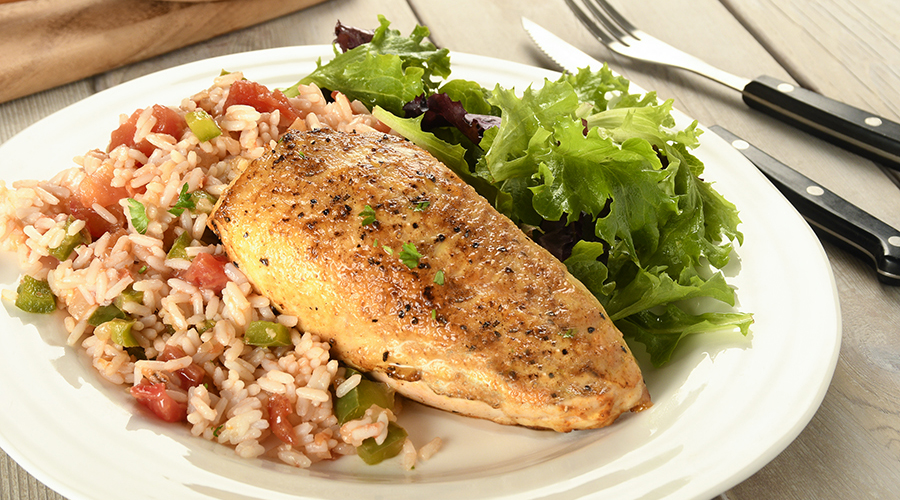 Easy Spanish Rice with Chicken
Easy Spanish Rice with Chicken will easily become a family favourite! It may become your favourite too – not only because it tastes so great, but because it's so easy to prepare and makes you look like a pro!
4

6 tsp (30 mL)

Mastro® Extra Virgin Olive Oil

1 tsp (5 mL)

paprika

salt and pepper to taste

3 cups (750 mL)

chicken broth or water

2 cups (500 mL)

rice

1 can (540 mL)

diced tomatoes, with liquid

2 cloves

garlic, minced

1

onion, finely diced

1

green pepper, diced

2 tsp (10 mL)

fresh parsley, chopped

salt & pepper to taste
Pre-heat oven to 365°F.
Season each Lilydale® Split Chicken Breasts on all sides with paprika, salt and pepper. Set aside.
In a medium-high heat pan with 3 teaspoons of oil, brown each side of the chicken breast for 4-5 minutes per side. Set aside
Add the remaining 3 teaspoons of oil to the pan, and sauté the garlic, onion and green peppers for 5 minutes or until soft.
In a large baking pan, combine the chicken broth, rice, diced tomato with liquid, and the sautéed ingredients in the pan. Mix together well.
Place chicken breasts on top and cover baking pan with foil. Bake for 50 minutes until the chicken breast reaches an internal temperature of 165°F. Remove from oven and garnish with freshly chopped parsley.
Serve with mixed greens or seasonal vegetables.



Recipe Overview
SERVES: 4
PREP TIME: 20 minutes
COOK TIME: 50 minutes
TOTAL TIME: 1 hour 10 minutes
Products in this Recipe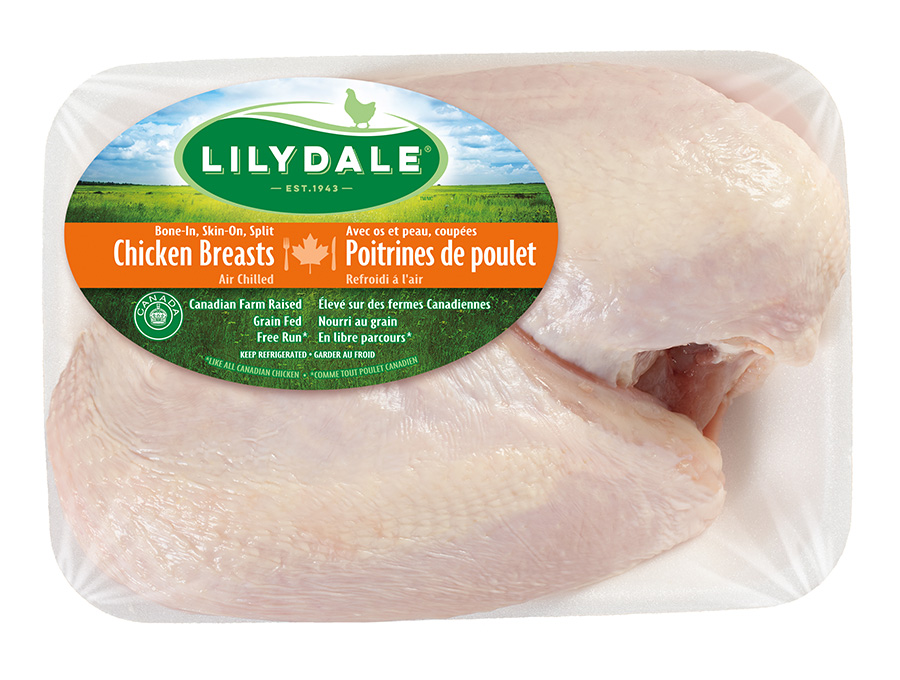 Split Chicken Breasts
More Fresh Chicken Recipes