Grilled Vegetable & Smoked Sausage Penne
1 pkg

3 cups

Penne Pasta, cooked

¼ cup

Olive Oil

1 tbsp

Garlic, minced

1 cup

Green Bell Pepper, roughly chopped

1 cup

Red Bell Pepper, roughly chopped

1 cup

Red Onion, roughly chopped

1 tbsp

Oregano, dried

¼ cup

Black or Green Olives, sliced

½ teaspoon

Lemon zest

½ cup

Feta Cheese, crumbled

Salt and Pepper to taste

Sprigs of Fresh Oregano for garnish
Grill or pan-fry Lilydale® Smoked Turkey Sausages, on medium-high heat until thoroughly cooked. Turn occasionally. Cut sausages into diagonal bite-size pieces and set aside.
Cook pasta as per package directions.
Heat olive oil in a large skillet on medium-high heat and add minced garlic cooking for 1 minute. Add green bell pepper, red bell pepper, and red onion. Stir for 10 – 12 minutes until vegetables are softened.
In a large serving bowl, mix together sliced Lilydale® Smoked Turkey Sausage, cooked penne, and vegetables. Add dried oregano, black or green olives, lemon zest and crumbled feta cheese. Season to taste with salt and pepper.
Garnish with fresh oregano sprigs.
This recipe can be served cold or hot.
Recipe Overview
SERVES: 6
Products in this Recipe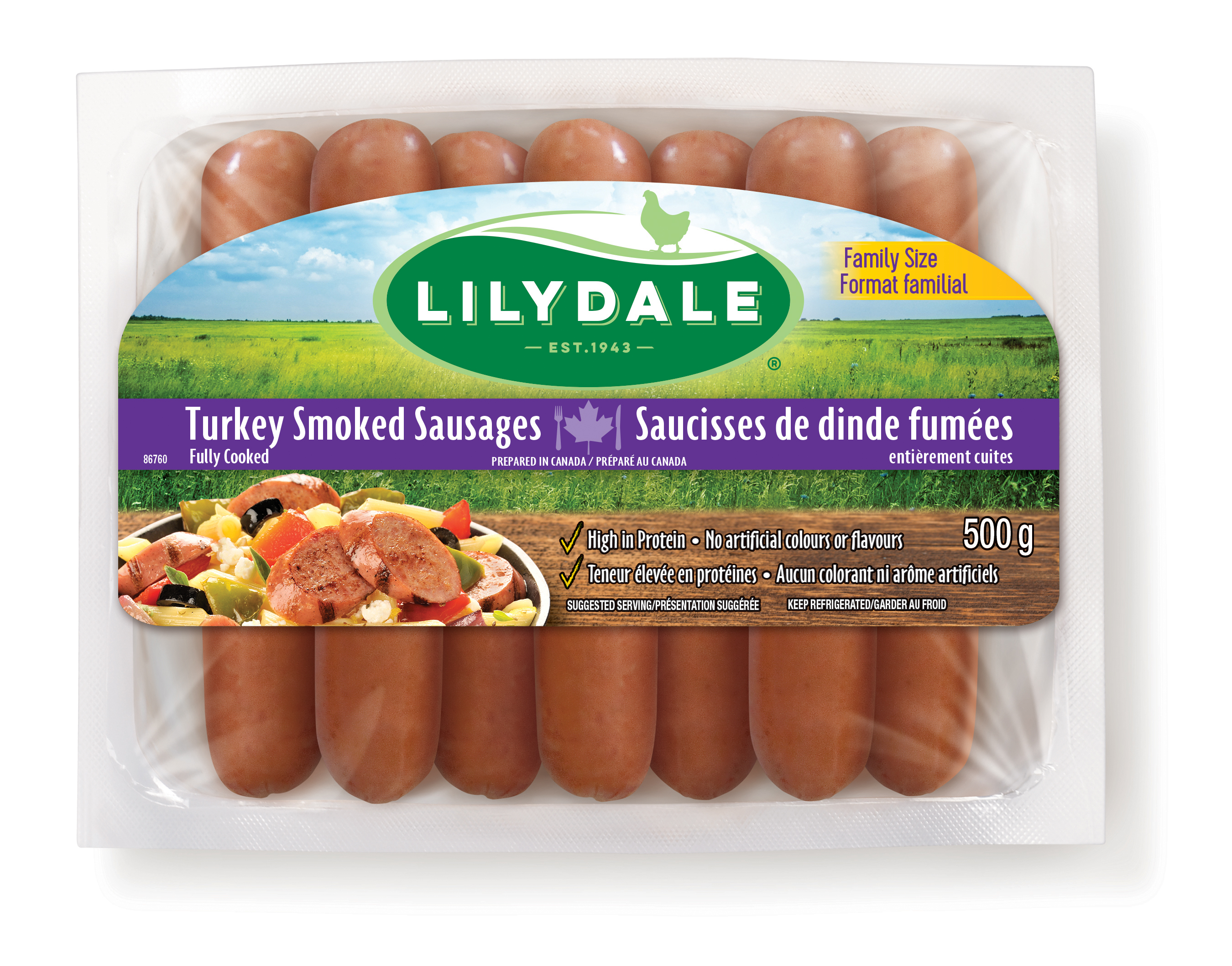 Turkey Smoked Sausages