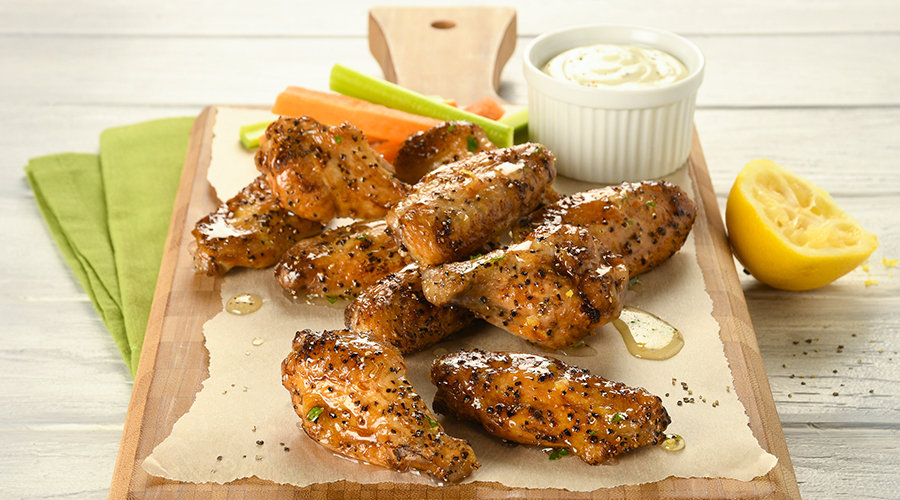 Lemony Salt and Pepper Wings
These wings are packed with flavour. Add some zest to your dinner menu or serve them as an appetizer when entertaining. Also a great snack while watching the big game or a movie night at home.
2.2 lb (1 kg)

11/4 cup (65 mL)

vegetable oil

Lemony Pepper Sauce:

1/3 cup (75 mL)

butter, melted

1 tsp (5 mL)

cracked black pepper

3 tsp (15 mL)

lemon juice

2 tsp (10 mL)

lemon zest

3 tsp (15 mL)

honey

1/2 tsp (2 mL)

fresh chopped parsley
Pre-heat oven to 425°F.
Season Lilydale® Split Chicken Wings with desired amount of salt and pepper. Place wings in a bowl and pour the oil on top of wings. Toss thoroughly to coat wings.
Place wings onto a wire rack with a large baking sheet under it. Bake in the oven for 35 minutes until wings are crispy and reach an internal temperature of 165°F.
While wings are baking, whisk together the melted butter, cracked black pepper, lemon juice, lemon zest, honey and fresh chopped parsley in a bowl.
When wings are finished baking, remove from oven and toss the wings in the Lemony Pepper Sauce.
Lemony Salt and Pepper Wings are great served with your choice of crudities, dips and oven fries.



Recipe Overview
SERVES: 4
PREP TIME: 15 minutes
COOK TIME: 35 minutes
TOTAL TIME: 50 minutes
Products in this Recipe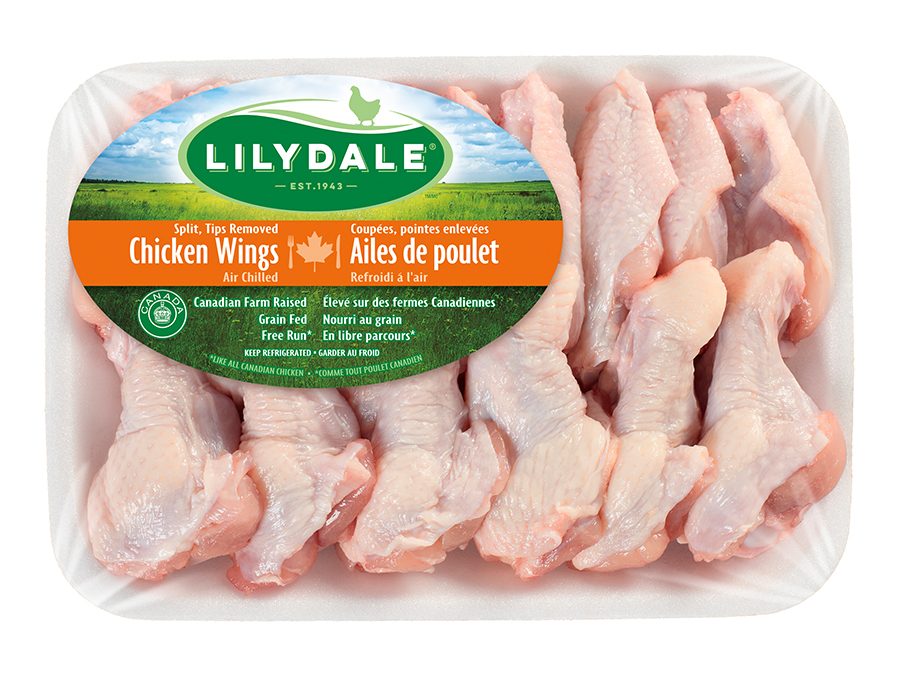 Chicken Wings
More Fresh Chicken Recipes