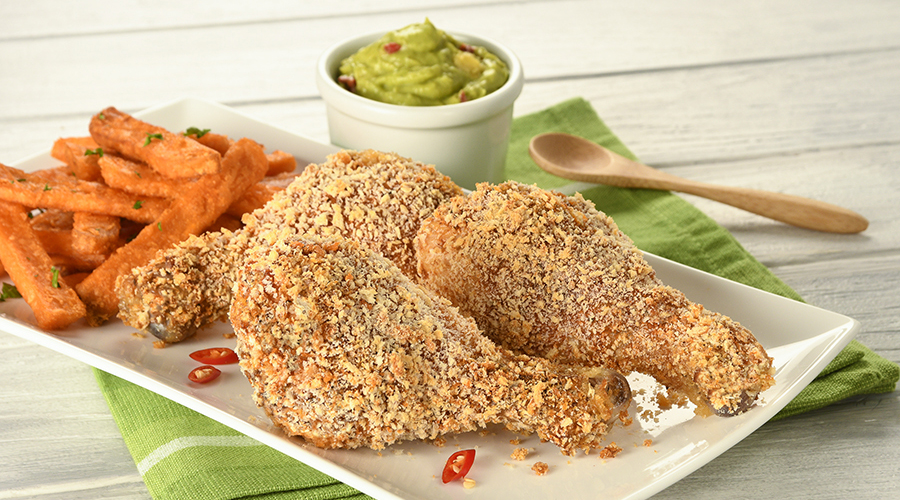 Smokey Paprika & Panko Crusted Drumsticks
Add some satisfying crunch to a week night meal with these delicious Smokey Paprika and Panko Crusted Drumsticks. They are easy to make and sure to please!
8

2

eggs, beaten

1/4 cup (65 mL)

milk

1 cup (125 mL)

panko bread crumbs

2 tsp (10 mL)

smoked paprika

1/2 tsp (2 mL)

garlic powder

1/2 tsp (2 mL)

salt

1 tsp (5 mL)

pepper
Pre-heat oven to 375°F.
Combine smoked paprika, garlic powder, salt and pepper in a bowl. Mix well and then rub onto each chicken leg thoroughly and set aside.
Beat egg and milk together in a bowl. Place breadcrumbs into a shallow bowl.
Take a Lilydale® Chicken Drumsticksand dip it into the egg and milk mixture, turning until it is well coated. Let excess drip off into the bowl and then roll the leg into the breadcrumb mixture until the chicken drumstick is well coated. Repeat this procedure with all of the chicken legs. Place chicken drumsticks onto a wire baking rack on top of a baking sheet.
Bake for 1 hour or until chicken drumstick reaches an internal temperature of 165°F.
Serve with sweet potato fries and guacamole dip.


Recipe Overview
SERVES: 4
PREP TIME: 15 minutes
COOK TIME: 50 minutes
TOTAL TIME: 1 hour 5 minutes
Products in this Recipe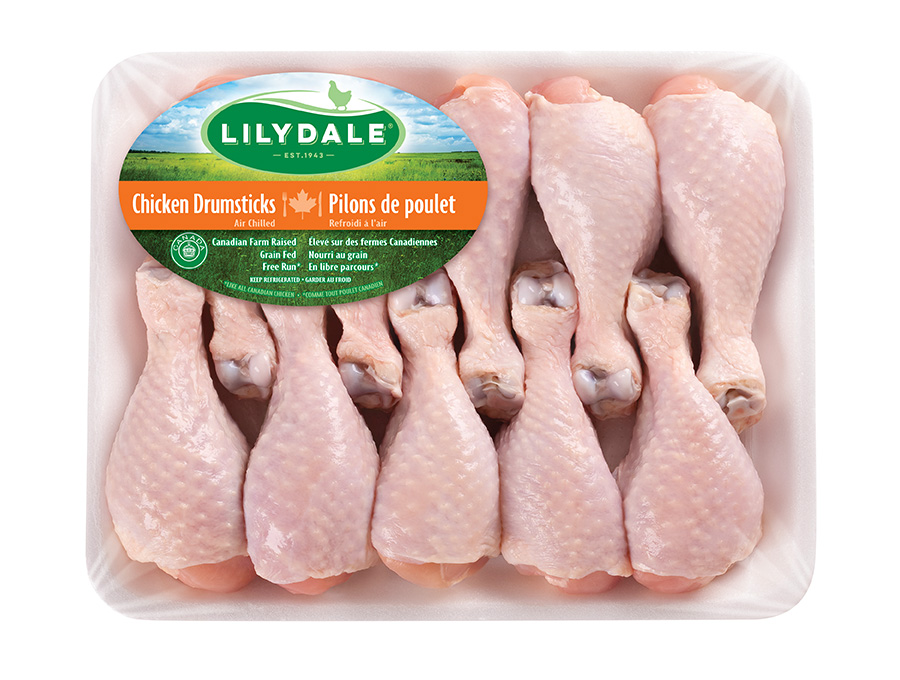 Chicken Drumsticks
More Fresh Chicken Recipes