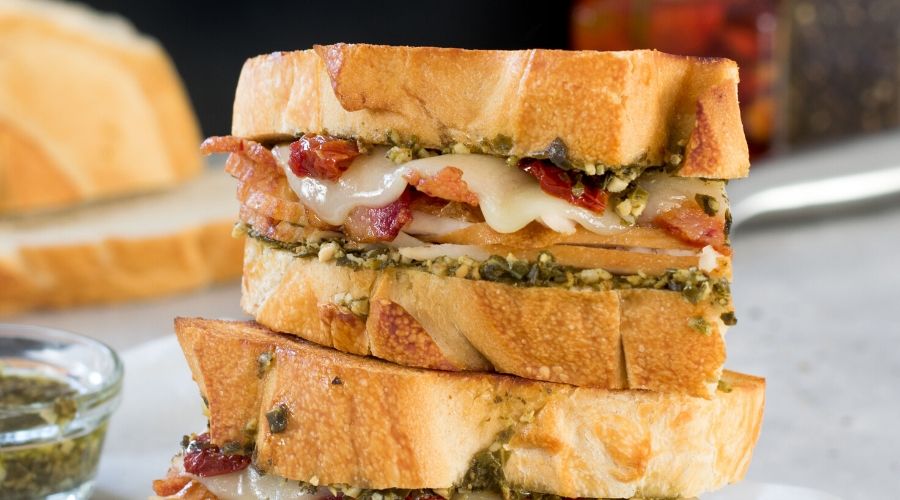 Turkey Pesto Sandwich
Add some extra excitement to your turkey sandwich with pesto, bacon and sundried tomatoes –  enjoy as a weekend lunch or a mid-week treat.
1 packages (300 g)

4

thick slices sourdough bread

4 tbsp (60 mL)

pesto sauce, prepared

4 slices

6 slices

provolone cheese

4-6

large sundried tomatoes, diced

4 tbsp (60 mL)

unsalted butter, divided
Heat a large griddle or skillet over medium-high heat.
On all slices of sourdough, spread the pesto evenly.
On one slice, top with 2 slices of Lilydale®Oven Roasted Carved Turkey Breast, 2 slices of Lilydale®Turkey Bacon, 3 sliced provolone cheese, 4 sundried tomatoes. Place the second slice of sourdough on top.
Smear the top of the sandwich with 1 tablespoon of butter, then place that side of the sandwich down on the pan. Smear the remaining tablespoon of butter over the top.
Toast the sandwich in the pan until golden brown and the cheese begins to melt, about 4-5 minutes per side. Place a lid on top of the pan while cooking to speed up the cheese melting.
Repeat to make additional sandwich and serve immediately.
Leftover sandwich can be kept for 1-2 days in the refrigerator, in an airtight container.
Recipe Overview
SERVES: 4
PREP TIME: 15 minutes
COOK TIME: 10 minutes
TOTAL TIME: 25 minutes
Products in this Recipe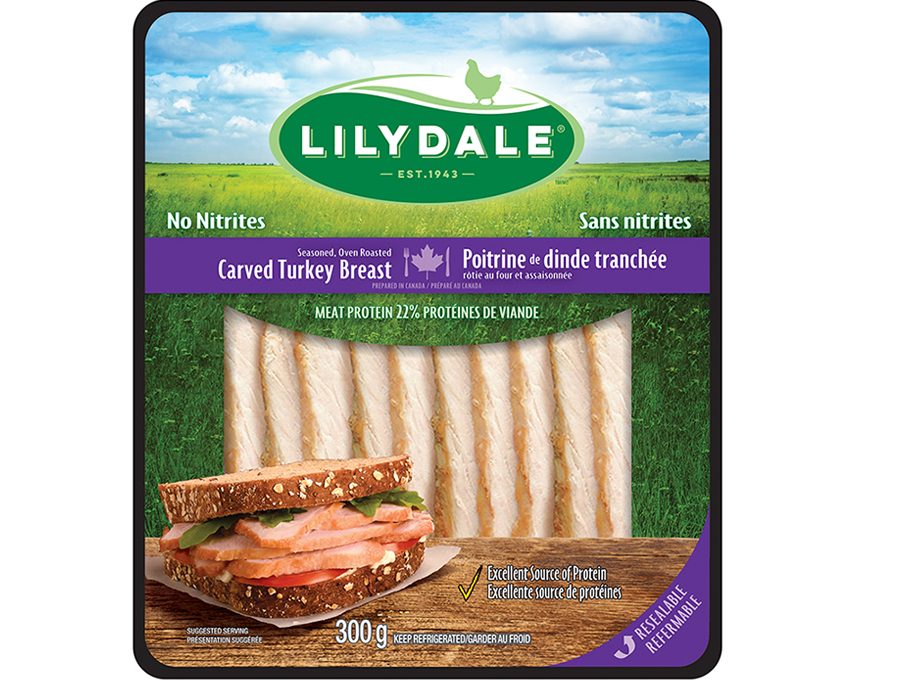 Oven Roasted Carved Turkey Breast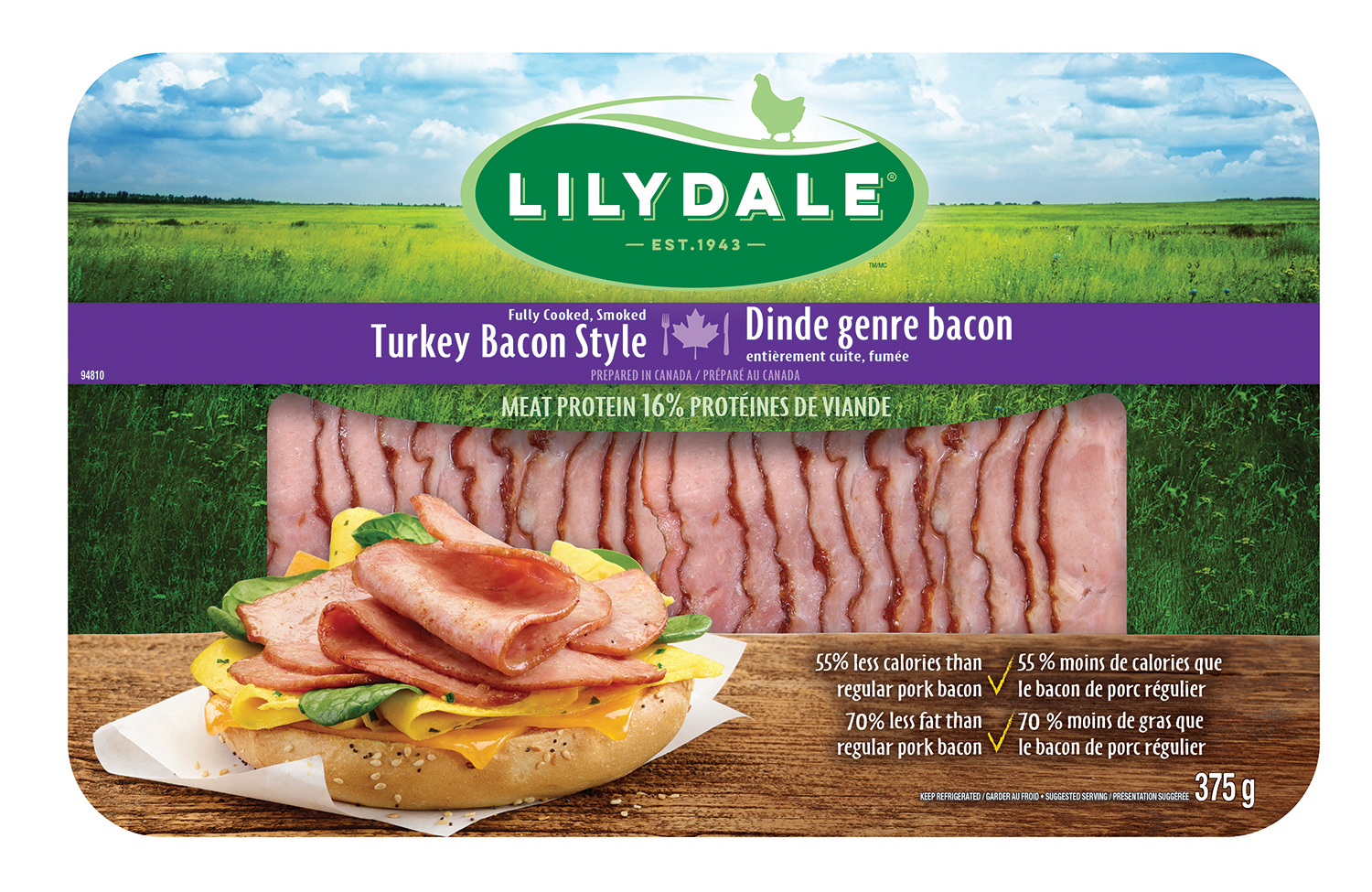 Turkey Bacon Style