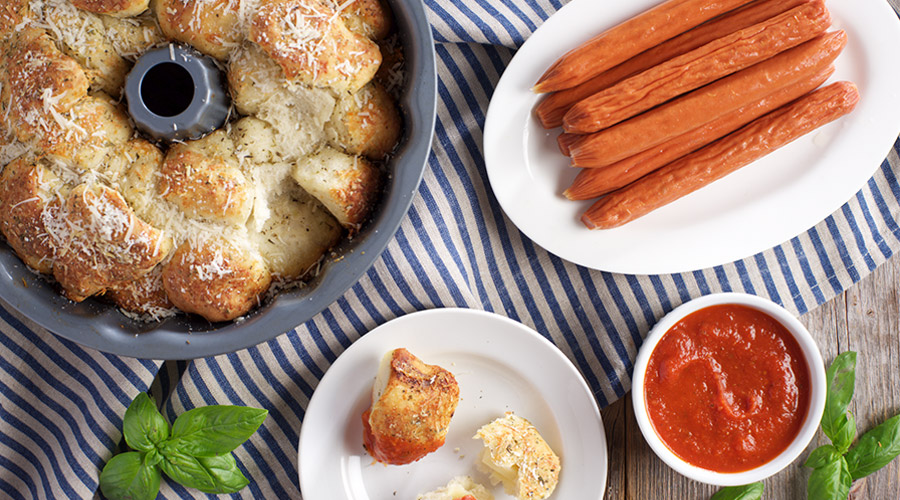 Pepperoni and Cheese Monkey Bread
4

2 lb (1 kg)

pizza dough

2 tbsp (30 mL)

all-purpose flour (approx.)

8 oz (250 g)

mozzarella cheese, cut into 48 small cubes

1/4 cup (60 mL)

melted butter

2 tsp (10 mL)

Italian seasoning

3/4 cup (175 mL)

grated Parmesan cheese, divided

1 cup (250 mL)

marinara sauce, warmed
Divide pizza dough into 48 portions. On lightly floured surface, roll or press each portion into a round. Top each with piece of cheese and Lilydale® Turkey Pepperoni; bring up sides and pinch together to enclose filling. Shape each round into a ball.
Grease 10-inch (25 cm) Bundt or tube pan. In bowl, combine melted butter with Italian seasoning. Dip each ball in melted butter mixture to lightly coat. Arrange in Bundt pan, sprinkling with half the Parmesan cheese between layers. Sprinkle remaining Parmesan over top; cover and let stand for 30 minutes.
Preheat oven to 375°F (190°C). Bake for 30 to 35 minutes or until golden brown; let stand for 5 minutes and invert onto platter. Serve with marinara sauce for dipping.
Add chopped green pepper, sliced olives or other favourite pizza topping to each ball.
Recipe Overview
SERVES: 8
PREP TIME: 10 minutes
COOK TIME: 30 minutes
TOTAL TIME: 40 minutes
Products in this Recipe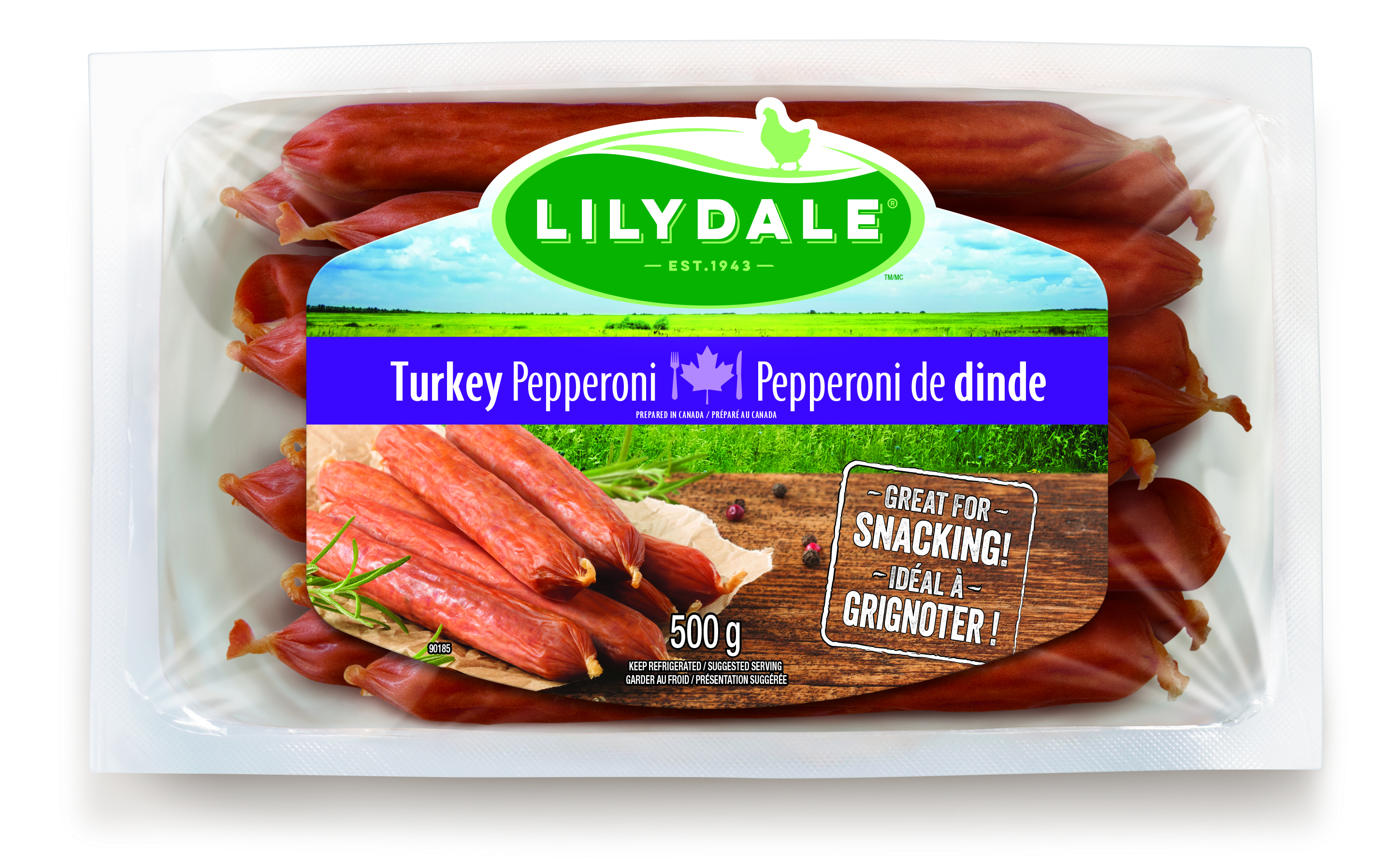 Turkey Pepperoni