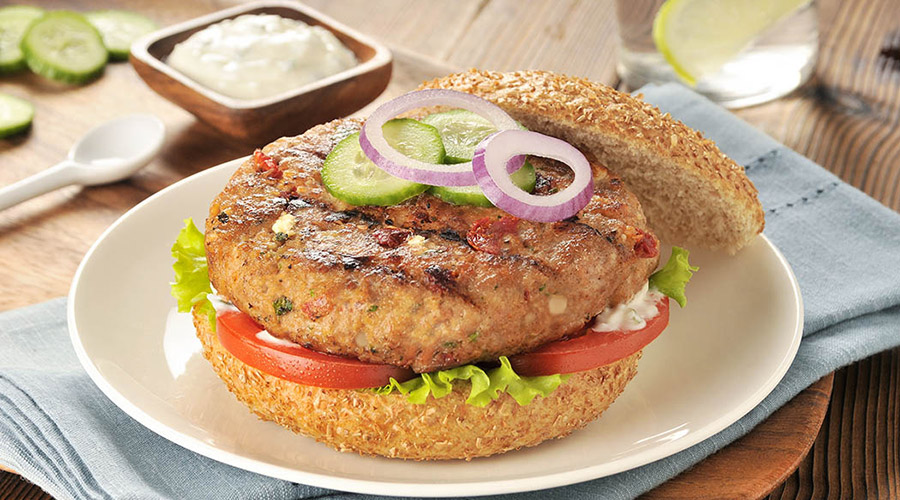 Santorini Turkey Burger
1 package

¼ cup (60 ml)

sun-dried tomato, finely chopped

¼ cup (60 ml)

feta, crumbled

2 tsp (10 ml)

fresh oregano, chopped

1 tsp (5 ml)

fresh parsley, chopped

2 cloves

garlic, minced

½ cup (125 ml)

bread crumbs

2 tsp (10 ml)

lemon juice

2

eggs

salt and pepper to taste
Pre-heat your barbecue, broiler or grill to high.
Combine the Lilydale® Extra Lean Ground Turkey, sun-dried tomatoes, feta, oregano, parsley, garlic, bread crumbs, lemon juice and eggs. Season with salt and pepper. Mix well.
With clean hands, form mixture into desired amount of patties (4-5).
Grill patties for about 6-7 minutes per side, or until no longer pink in the middle or an internal temperature of 165°F is reached.
Serve on toasted buns with tzatziki sauce, cucumber rounds, red onion rings, sliced tomato and lettuce.
Recipe Overview
SERVES: 4
PREP TIME: 15 minutes
COOK TIME: 15 minutes
TOTAL TIME: 30 minutes
Products in this Recipe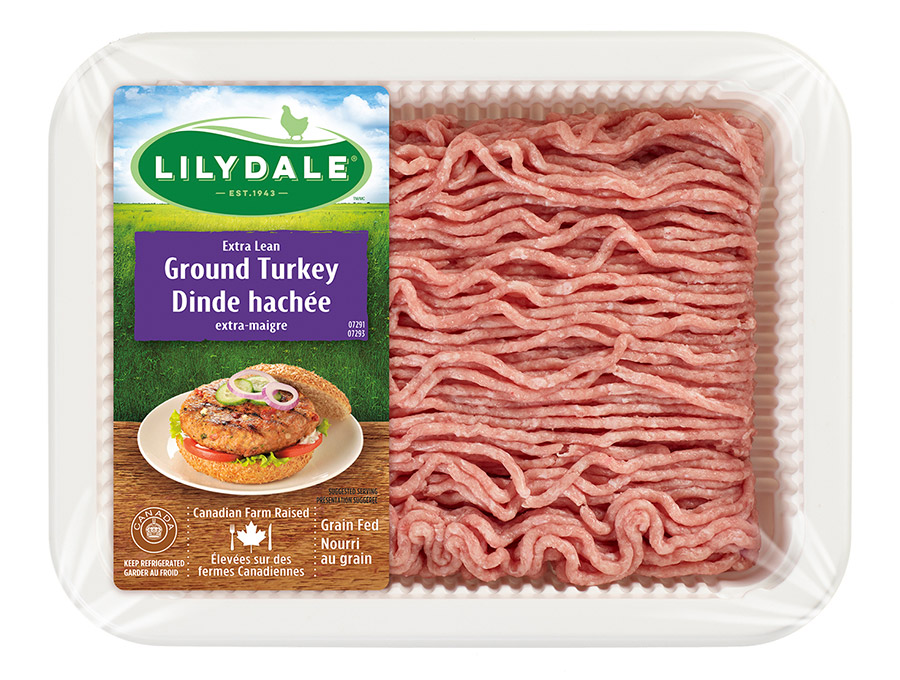 Ground Turkey
More Fresh Turkey Recipes