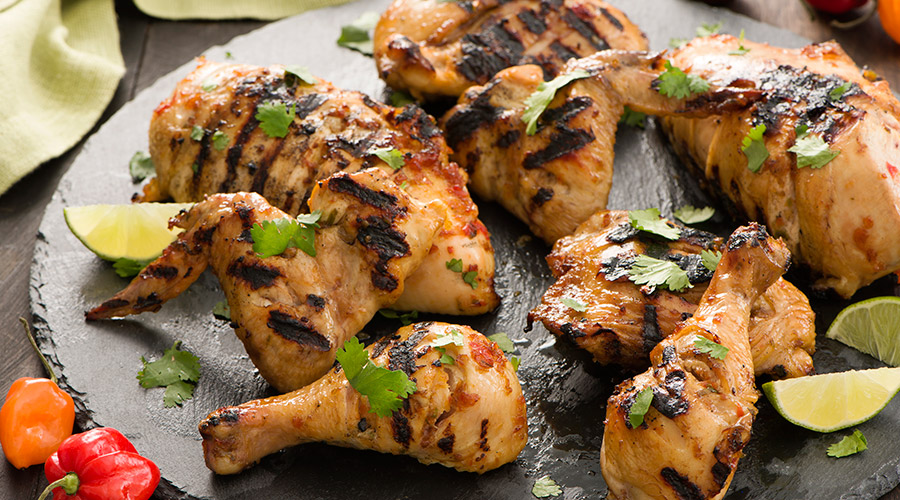 Jerk Chicken
1

1/2 tsp (2 mL)

nutmeg

1

cinnamon stick

1 tbsp (15 mL)

coriander seeds

6

pimento seeds

1 tsp (5 mL)

black peppercorns

1 tsp (5 mL)

whole cloves

6

green onions, chopped

1

large onion, chopped

2 to 3

Scotch Bonnet peppers

10

sprigs thyme, leaves picked

10

cloves garlic

1/2 cup (125 mL)

fresh lime juice or white vinegar

1 cup (250 mL)

soy sauce

1/2 cup (125 mL)

sugar
Preheat the oven to 350°F (175°C). Combine nutmeg, cinnamon stick, coriander seeds, pimento, black peppercorns and cloves in a small skillet. Toast over medium heat for 1 to 2 minutes or until fragnant. Puree scallions, onion, scotch bonnet peppers, thyme and garlic in a blender until finely chopped and combined.
Add toasted spices, lime juice, soy sauce and sugar to blender; puree.
Score Lilydale® Whole Chicken and season with salt. Spoon desired amount of jerk marinade over chicken and rub into scores. Marinade, refrigerated, for 2 hours or overnight.
Bake for 30 to 35 minutes or until chicken is cooked through. Remove from the oven and finish on the grill, if desired.
Recipe Overview
SERVES: 4
PREP TIME: 15 minutes
COOK TIME: 35 minutes
TOTAL TIME: 55 minutes
Products in this Recipe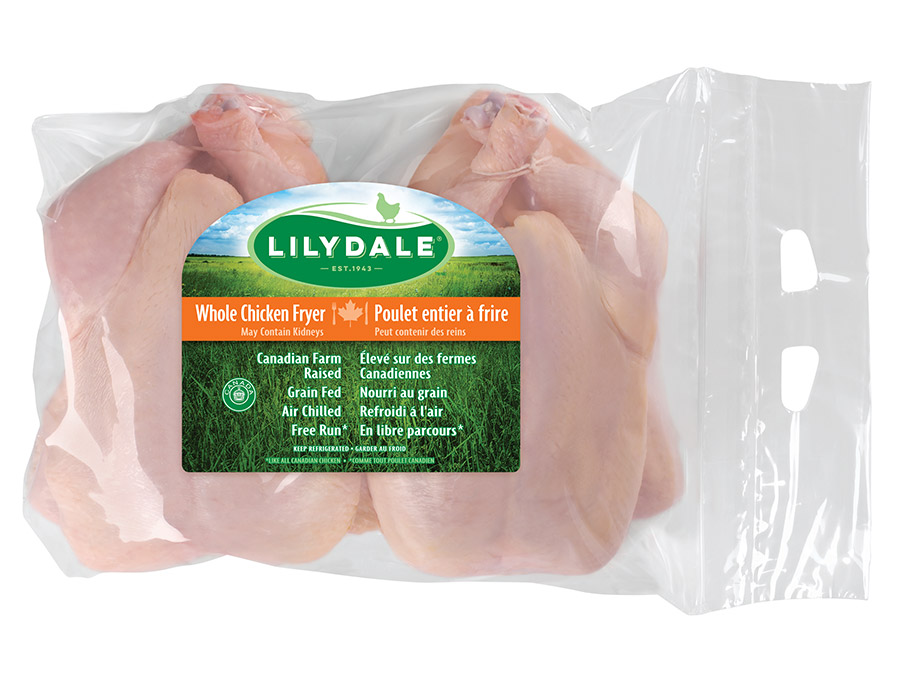 Whole Chicken
More Fresh Chicken Recipes