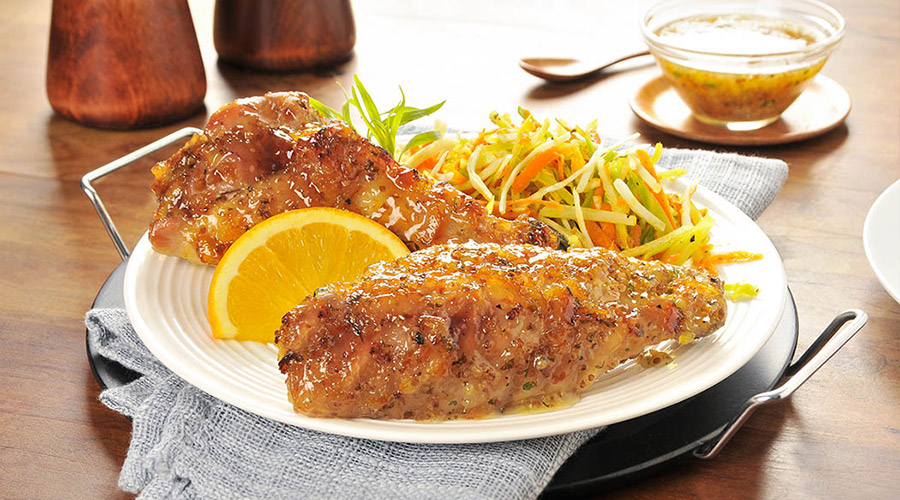 Mustard Marmalade Turkey Wings
2 packages

1/3 cup (80 mL)

marmalade

2 tbsp (30 mL)

whole grain mustard

1 tsp (5 mL)

white wine vinegar

1 tbsp (15 mL)

Mastro® Olive Oil

1 tsp (5 mL)

fresh tarragon, finely chopped

sea salt and ground black pepper
Pre-heat oven to 375°F.
Combine marmalade, whole grain mustard, white wine vinegar, olive oil, and fresh tarragon. Season with salt and pepper. Stir to combine thoroughly.
Add Lilydale® Split Turkey Wings and toss to coat evenly.
Place onto a baking sheet or foil pan and bake for 40 minutes or until thoroughly cooked to an internal temperature of 165°F. Broil on high for another 5 minutes if a crispier texture is desired.
Delicious served with rice and grilled corn.
Recipe Overview
SERVES: 4
PREP TIME: 15 minutes
COOK TIME: 40 minutes
TOTAL TIME: 55 minutes
Products in this Recipe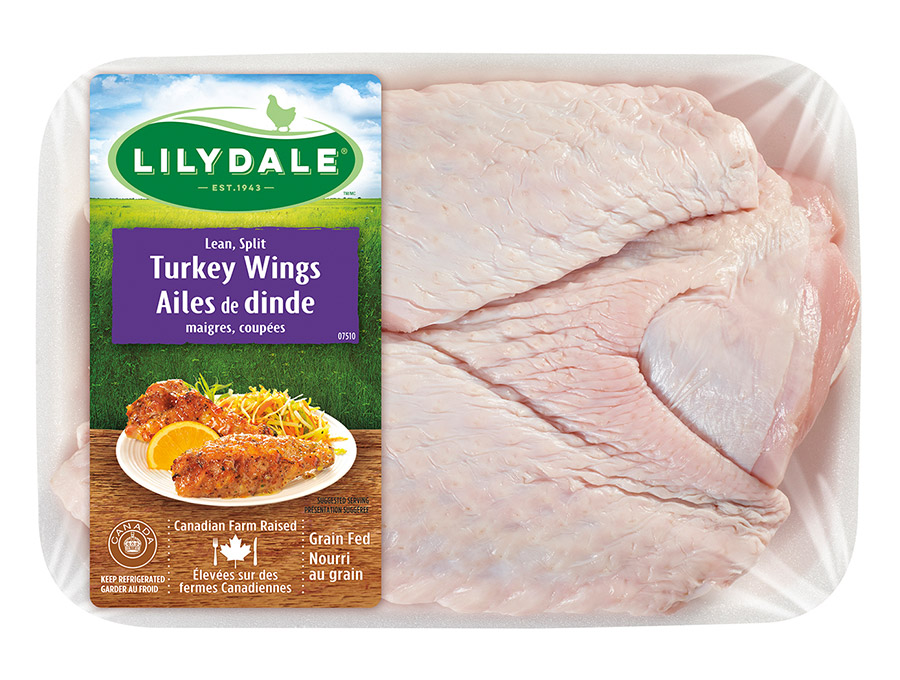 Split Turkey Wings