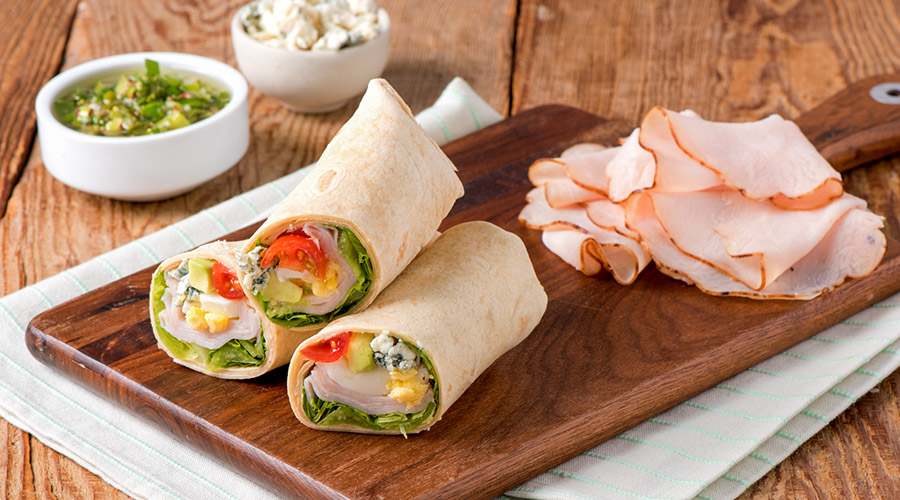 Turkey Cobb Burrito
12

1/4 cup (60 mL)

olive oil

2 tbsp (30 mL)

red wine vinegar

1 tsp (5 mL)

grainy mustard

2

green onions, finely chopped

1/4 tsp (1 mL)

each salt and pepper

4

large flour tortillas (10 inch/25 cm)

2 cups (500 mL)

shredded romaine lettuce

3

hard-cooked eggs, chopped

1

tomato, chopped

1

ripe avocado, peeled, pitted and chopped

1/3 cup (75 mL)

finely crumbled blue cheese
Whisk together olive oil, vinegar, mustard, onions, salt and pepper; set aside.
Arrange tortillas on clean work surface; arrange lettuce along middle of each tortilla. Top evenly with a slice of Lilydale® Smoked Turkey Breast Roast, eggs, tomato, avocado and cheese. Drizzle with reserved dressing.
Fold up bottom of tortilla over filling, then fold in sides and roll up tightly. Cut in half before serving.
For hard-cooked eggs, place eggs in single layer in bottom of large saucepan; add enough cold water to cover eggs. Bring to boil; cover and remove from heat. Let stand for 10 minutes; drain and cool under cold running water for 2 minutes, then peel eggs.
Recipe Overview
SERVES: 4
PREP TIME: 10 minutes
COOK TIME: 10 minutes
TOTAL TIME: 20 minutes
Products in this Recipe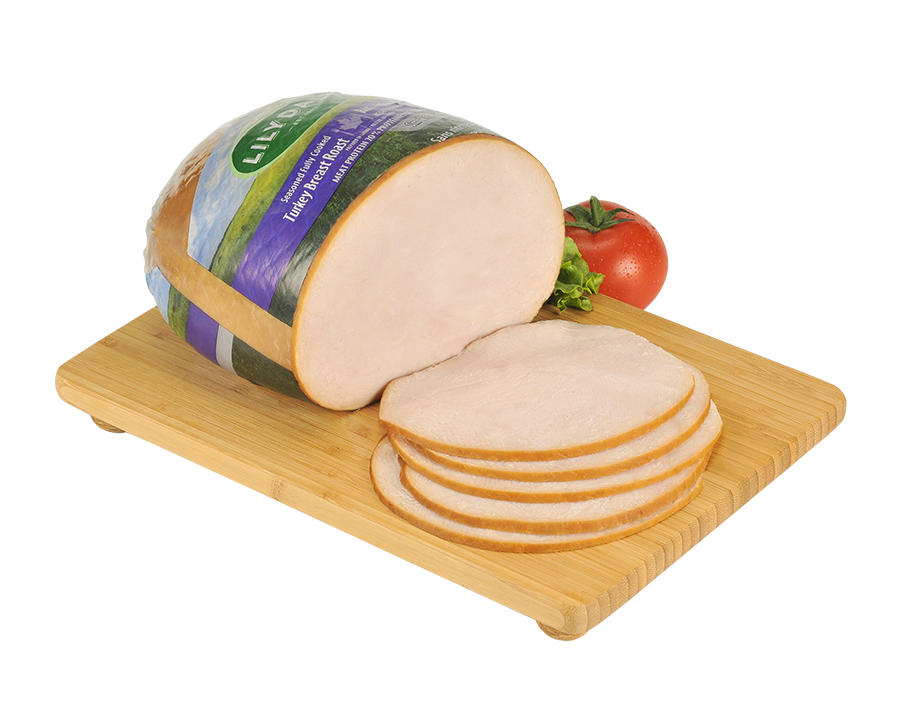 Smoked Turkey Breast Roast