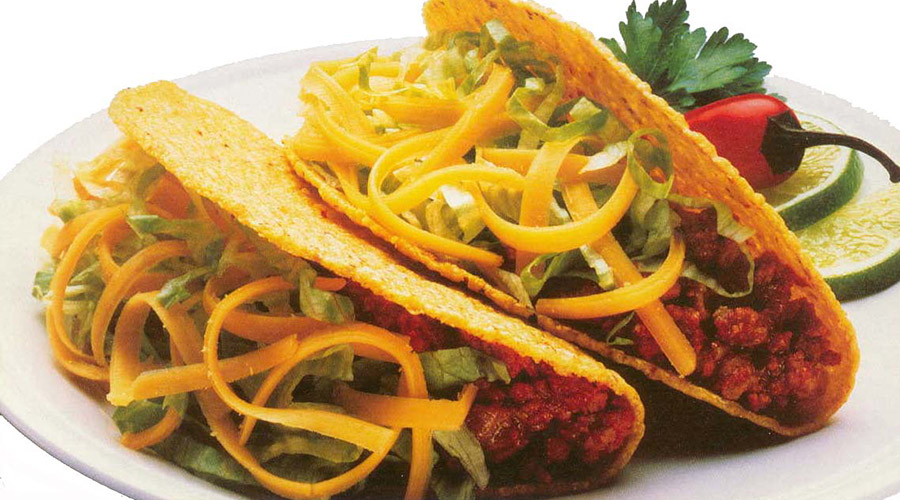 Turkey Tacos
6 lbs (2.7 kg)

1 1/2 lbs (750 g)

onions, chopped

3 cups (750 mL)

tomato sauce

6 tbsp (90 mL)

chili powder

6 tbsp (90 mL)

garlic powder

1 tsp (5 mL)

oregano

1 tbsp (15 mL)

chopped basil

48

Taco shells

1 1/2 lbs (750 g)

Cheddar cheese, shredded

2

heads Lettuce, shredded

3 cups (750 mL)

salsa
In a large pan set over high heat, saute Lilydale® Ground Turkey and onions for 4 to 6 minutes until the meat is no longer pink and the onions are translucent.
Combine tomato sauce, chili powder, garlic powder, oregano and basil with Lilydale® Ground Turkey. Cook 20 minutes or until flavours are blended and turkey mixture is thickened.
Fill taco shell with turkey mixture and top with cheese, lettuce and salsa. Serve with sour cream, green onions and tomatoes (optional).
Recipe Overview
SERVES: 24
PREP TIME: 10 minutes
COOK TIME: 30 minutes
TOTAL TIME: 40 minutes
Products in this Recipe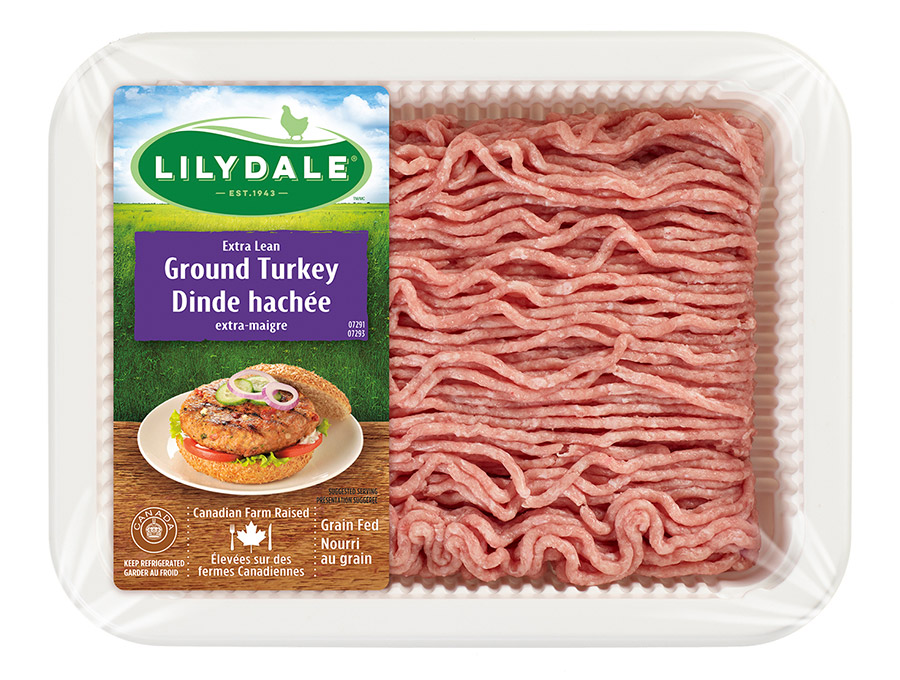 Ground Turkey
More Fresh Turkey Recipes