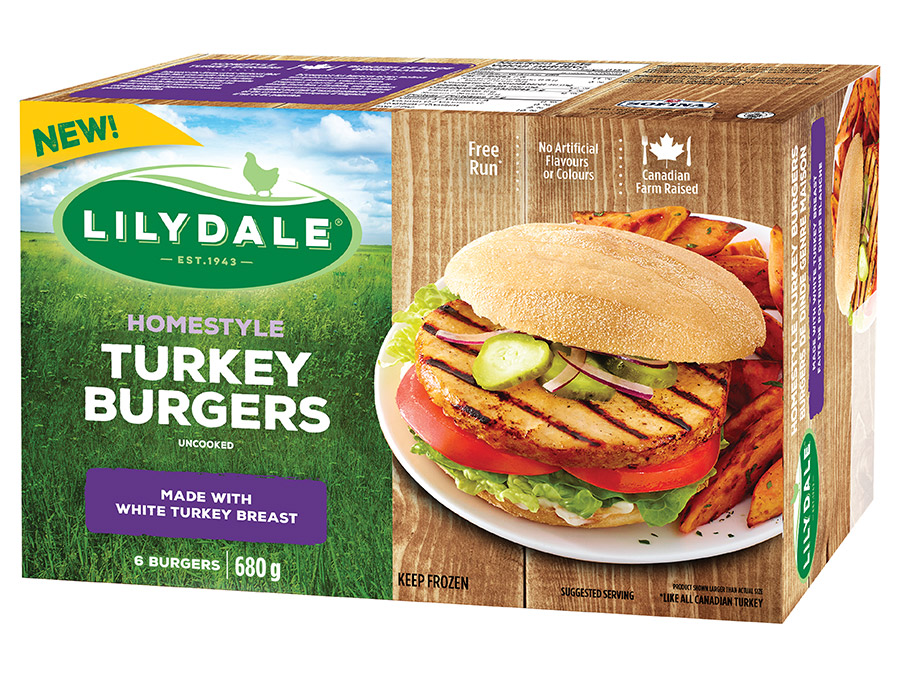 Homestyle Turkey Burgers
Our Homestyle Burgers taste like you made them yourself at home. Crafted with fresh free run Canadian turkey breast with just the right balance of seasoning and crowd-pleasing flavours of onion, garlic and paprika. Perfect on the grill or in the oven.
Ingredients: turkey breast, water, toasted wheat crumbs, soy protein isolate, soy protein concentrate, vinegar, spices, salt, onion powder, garlic powder.

May contain eggs.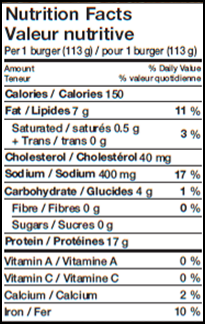 Refer to the package for the most accurate and up to date ingredients and nutritionals.
Recipes Featuring Homestyle Turkey Burgers
Love Homestyle Turkey Burgers?
Try these products.