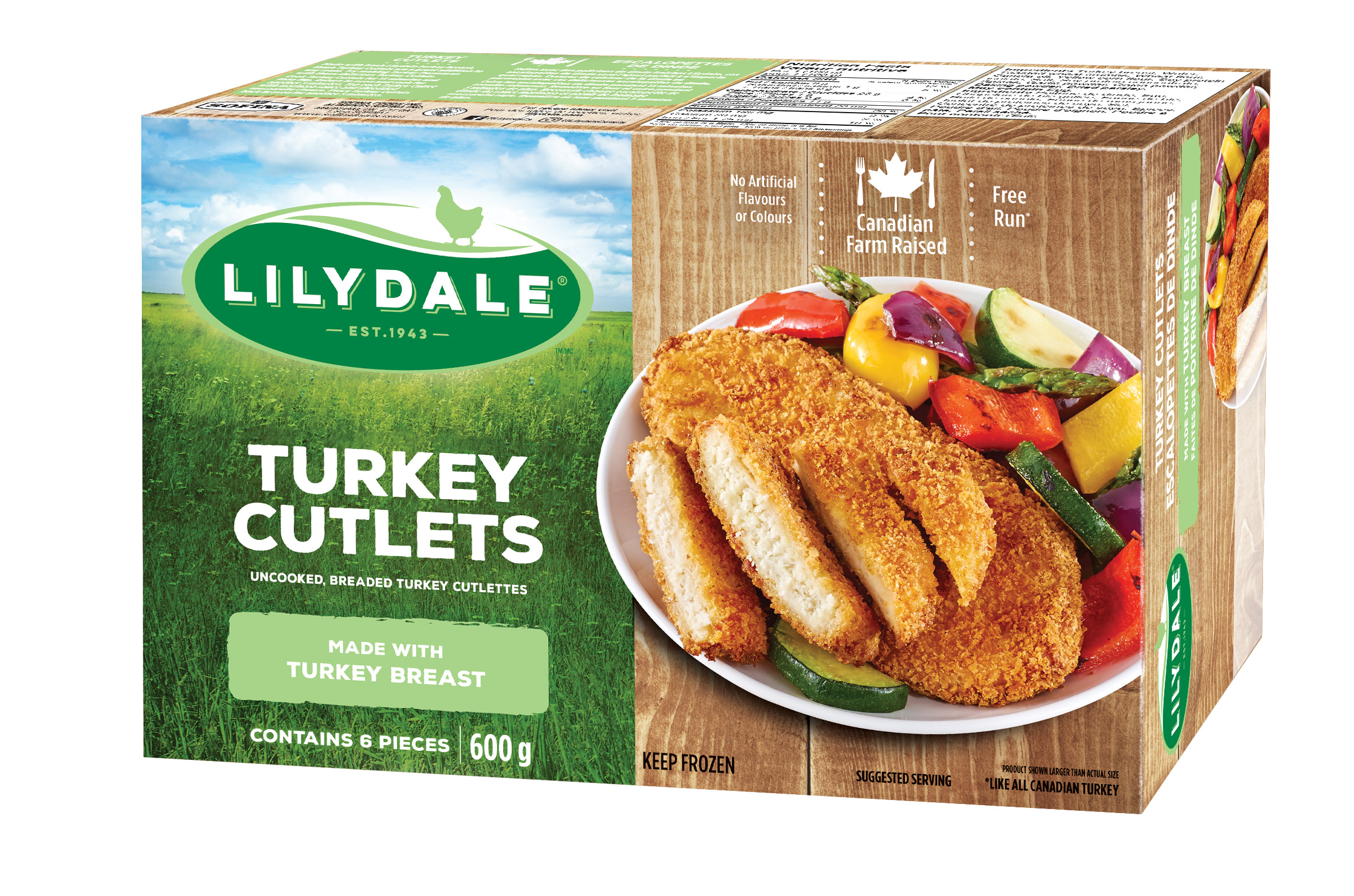 Turkey Cutlets
Made with Canadian turkey breast, these Turkey Cutlets are a great addition to any meal. Try making Turkey Parmesan with them. You'll be pleasantly surprised!
Turkey breast, Water, Wheat flour, Toasted wheat crumbs, Canola oil, Yellow corn flour, Soy protein isolate, Salt, Soy protein concentrate, Spices, Garlic powder, Onion powder, Baking powder, Dried parsley. May contain Egg.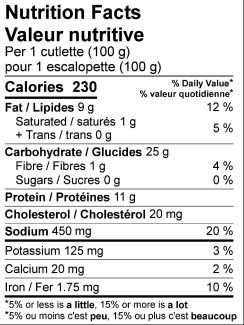 Refer to the package for the most accurate and up to date ingredients and nutritionals.
Recipes Featuring Turkey Cutlets
Love Turkey Cutlets?
Try these products.