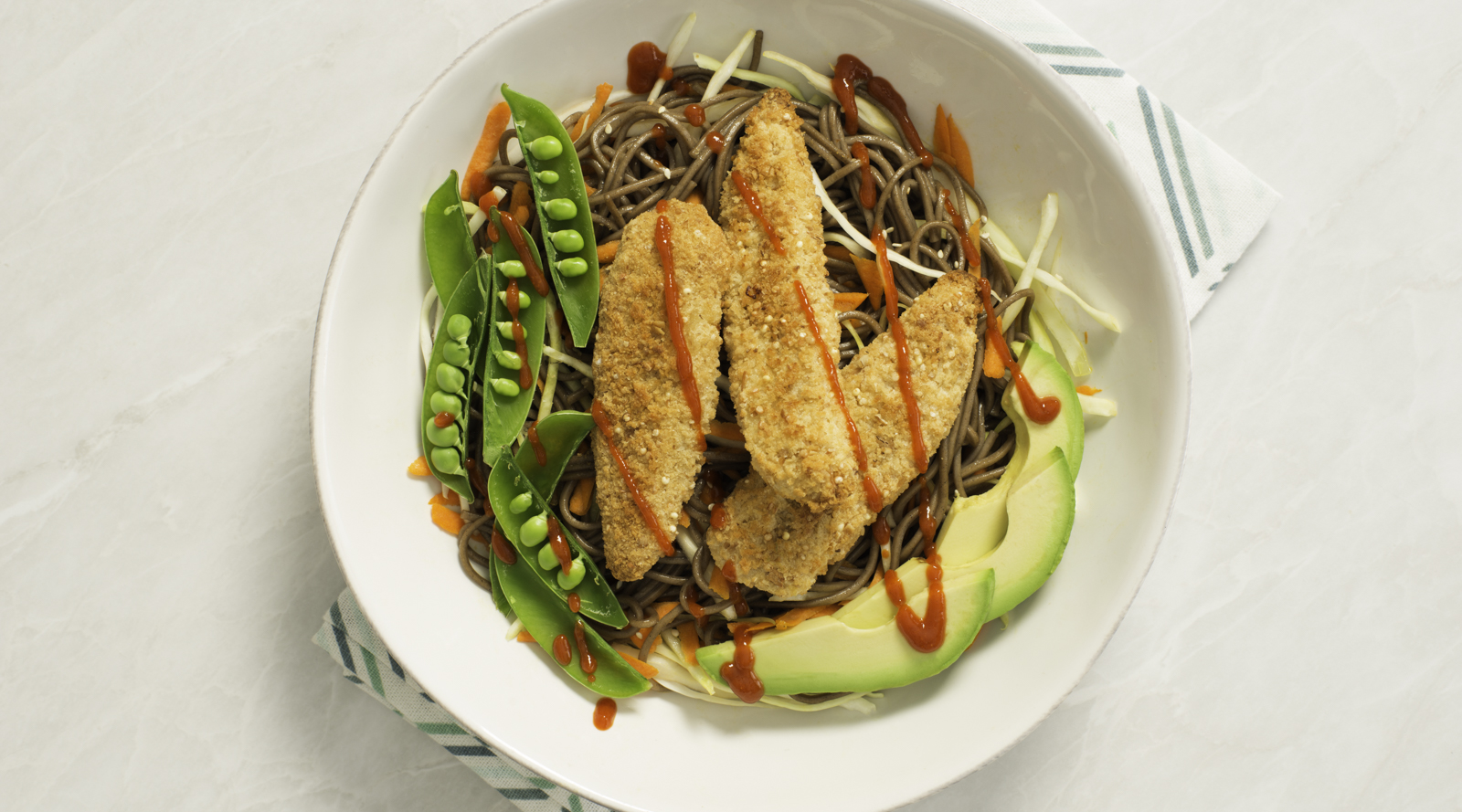 Ancient Grain Turkey Strips with Sesame Soba Noodles
Keep weeknight meals easy and hassle-free with a fresh and delicious noodle salad, loaded with veggies and topped with juicy breaded turkey strips.
1 box

8 oz (250 g)

soba noodles

3 tbsp (45 mL)

soy sauce

3 tbsp (45 mL)

lime juice

2 tbsp (30 mL)

sesame oil

2 tbsp (30 mL)

honey

1 tbsp (15 mL)

rice wine vinegar

1 tbsp (15 mL0

toasted sesame seeds

2 tsp (10 mL)

minced fresh ginger

1

large clove garlic, minced

2 cups (500 mL)

green cabbage, shredded

1 cup (250 mL)

carrots, shredded

1 cup (250 mL)

snap peas, halved

1

large ripe avocado, sliced

2 tbsp (30 mL)

sriracha sauce
In pot of boiling water, cook soba noodles for 5 to 8 minutes or until tender. Drain and place under cold running water until noodles are chilled. Set aside.
In large bowl, whisk together soy sauce, lime juice, sesame oil, honey, vinegar, sesame seeds, ginger and garlic; add noodles, tossing until well coated. Add cabbage and carrots; toss to combine.
Divide noodle mixture among 4 bowls. Top each bowl with snap peas, avocado slices and cooked 3 Lilydale®Ancient Grains Turkey Strips . Drizzle with sriracha.
The noodle salad and turkey strips can be packed to bring to school or work for a hearty lunch.

Change up the recipe by using purple cabbage or thinly sliced red pepper to toss with noodles, or top each salad with blanched asparagus spears, steamed bok choy or sautéed mushrooms.




Recipe Overview
SERVES: 4
PREP TIME: 15 minutes
COOK TIME: 25 minutes
TOTAL TIME: 40 minutes
Products in this Recipe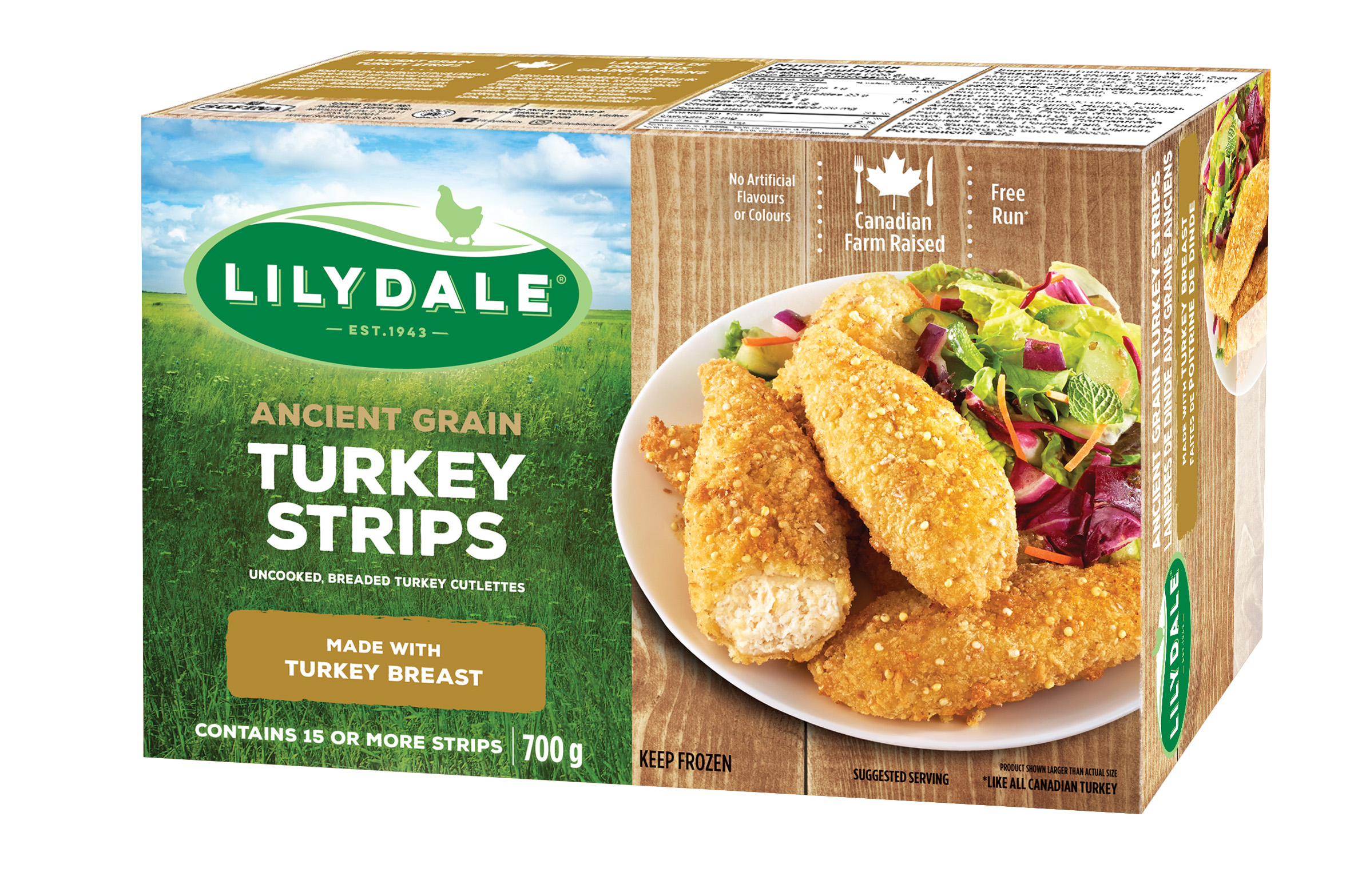 Ancient Grain Turkey Strips